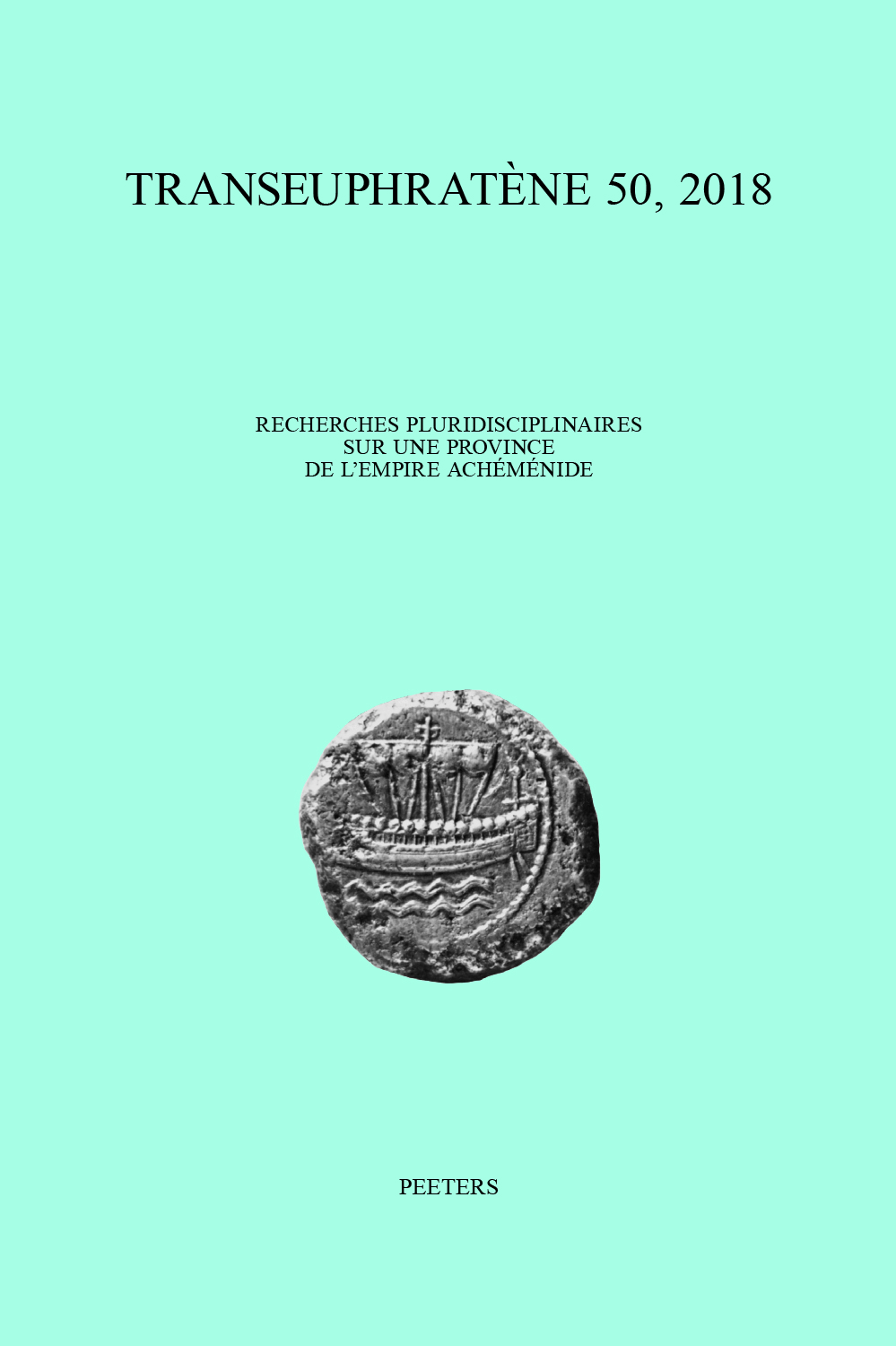 Document Details :

Title: Accomplissement en Josué de Deutéronome 27,2-8 et 11,29-30 dans la perspective de l'Hexateuque et du Pentateuque
Author(s): HIMBAZA, I.
Journal: Transeuphratène
Volume: 50 Date: 2018
Pages: 105-123
DOI: 10.2143/TE.50.0.3285508

Abstract :
Les prescriptions de Dt 27,2-8 reflètent un compromis entre différentes tendances parmi les adorateurs de YHWH. Selon le livre de Josué (Jos 8,30-35), leur accomplissement dans la région de Sichem dans le cadre de la problématique du lieu d'adoration de Dieu, a progressivement conduit aux positions irréconciliables. Cette question a vraisemblablement contribué au rejet de l'Hexateuque dans un premier temps et plus tard aux principales différences textuelles que nous connaissons entre Juifs et Samaritains. Selon la rédaction Pentateuque-Nebiim, la région de Sichem abrite un autel relais en attendant celui de Jérusalem.


---

The prescriptions of Deut 27:2-8 reflect a compromise between different trends among YHWH's worshipers. According to the book of Joshua (Josh 8:30-35), their fulfilment in the Shechem vicinity, whithin the whole question of the place to worship God, may have gradually led to unreconciliable positions. This question may have contributed to the rejection of the Hexateuch in earlier time and later to the main textual differences we know between Jews and Samaritans. According to the Torah-Nebiim redaction, the region of Sichem houses a temporary altar waiting for that of Jerusalem.


Download article