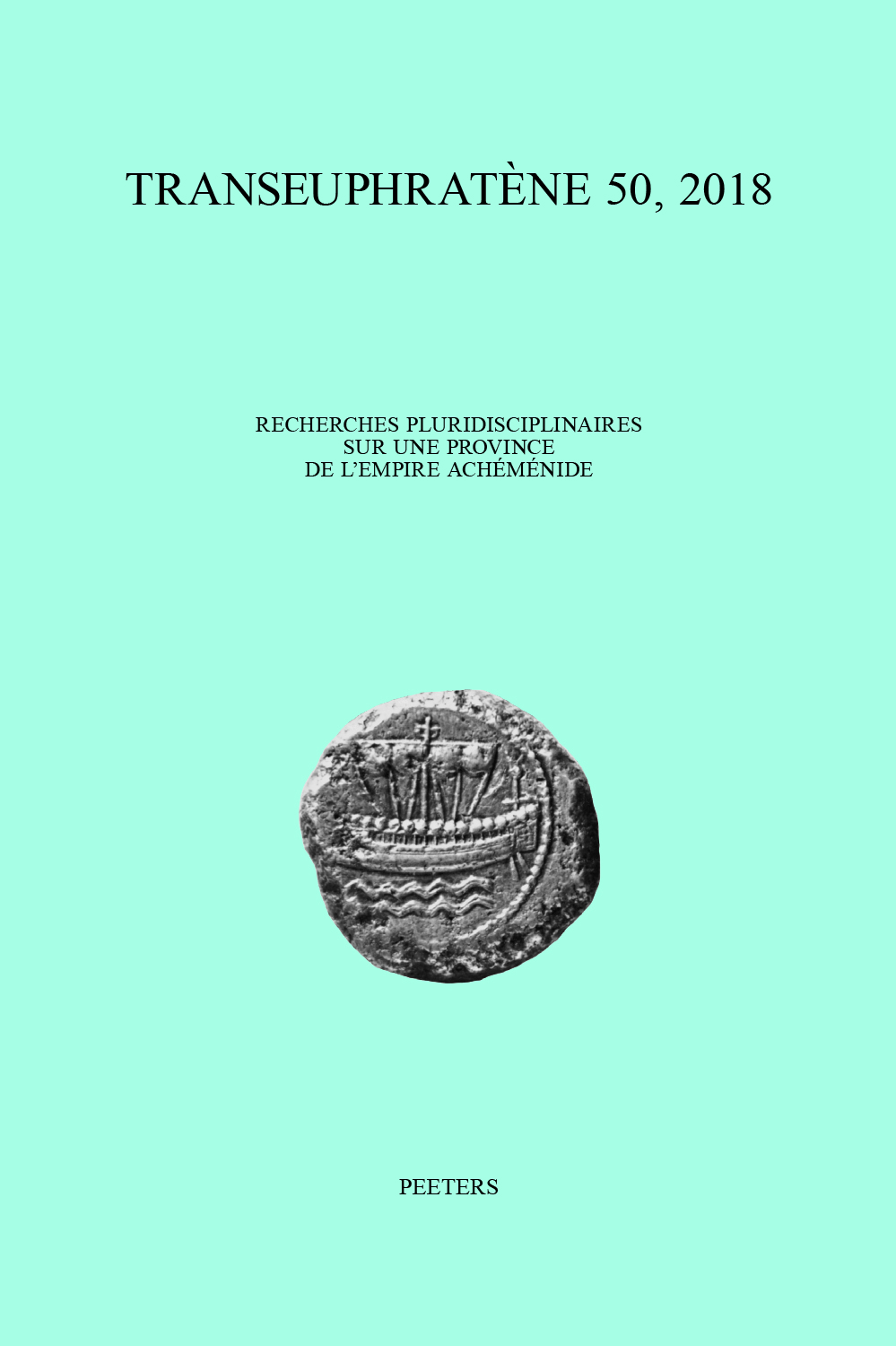 Document Details :

Title: L'araméen en Transeuphratène à l'époque achéménide
Subtitle: Le cas de la Syrie
Author(s): GRASSI, G.F.
Journal: Transeuphratène
Volume: 50 Date: 2018
Pages: 87-104
DOI: 10.2143/TE.50.0.3285507

Abstract :
L'article dresse un bilan des textes araméens de Syrie datés de l'époque achéménide, qui sont extrêmement peu nombreux. Cet étonnant manque de documents est généralement expliqué par l'insuffisance des fouilles ou par l'utilisation de matériaux périssables et l'on peut penser que l'habitude assyrienne puis babylonienne de déporter les élites des régions dominées y a peut-être contribué. Cette pénurie fait pourtant envisager une situation difficile pour la région et une profonde crise de l'araméen en tant que langue écrite, qui ne sera surmontée en partie seulement qu'à l'époque romaine.


---

This essay presents a survey of the corpus of Aramaic inscriptions from Syria dated to the Achaemenid period, which are surprisingly few in number. This seemingly remarkable dearth in the documentation is mostly explainable by the paucity of archaeological excavations and by the usage of perishable writing materials in Antiquity. The Assyrian and Babylonian habit of deporting local elites away from the subjugated areas may also have played a role in this situation. Nonetheless, this lack of Aramaic inscriptions, and particularly those inscribed on stone, suggests a situation in Syria in which Aramaic as a written idiom underwent a difficult period of crisis, only to be partially surmounted in the Roman period.


Download article