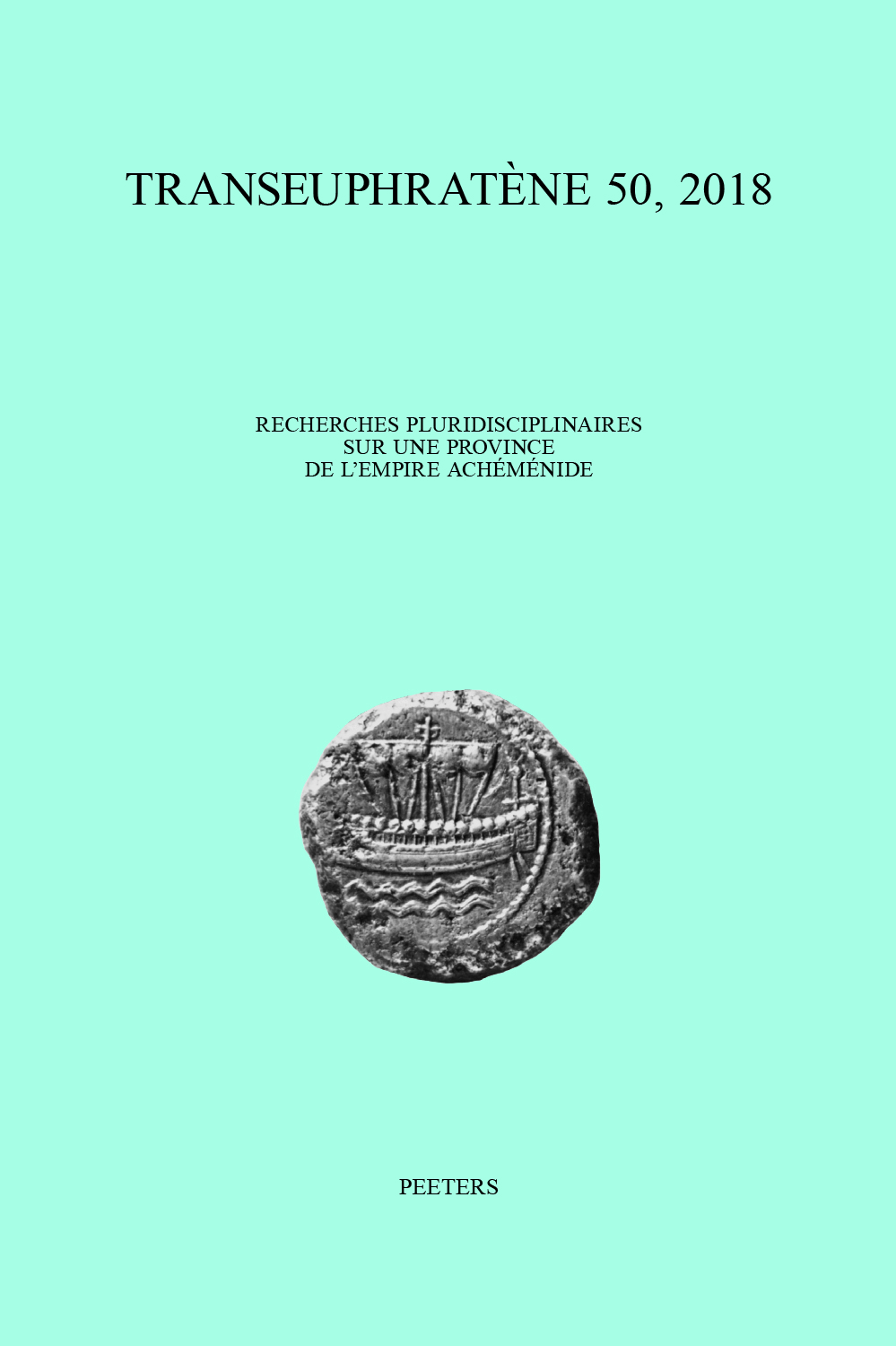 Document Details :

Title: The Contruction of Public Works in the Persian Empire
Subtitle: Nehemiah's Wall as a Text Case
Author(s): FRIED, L.S.
Journal: Transeuphratène
Volume: 50 Date: 2018
Pages: 39-47
DOI: 10.2143/TE.50.0.3285505

Abstract :
O. Lipschits proposed recently that the Hebrew word החזיק in Nehemiah 3 should be translated as 'financed" rather than as 'reinforced' or 'strengthened'. He makes a distinction between those who paid for the work (החזיק) and those who actually did it (בנה). According to Lipschits, sections of the wall described as החזיק were financed and organized by wealthy individuals who were able to 'undertake the financial burden'. How were public works, like city walls, organized and financed in the Achaemenid Empire? Rather than wealthy individuals, the king supplied the wood from the royal pardes (Neh. 2.8), and each district head provided corvée labor (סבל) from men in his district. Nehemiah commandeered corvée labor (סבל) from those living in Jerusalem while district heads from other parts of the province provided it from their own jurisdictions. The district heads were not wealthy nobles (הורים), but military commanders (שרים).


---

O. Lipschits a proposé récemment que le mot hébreu החזיק dans Néhémie 3 soit traduit par «financé» plutôt que par «renforcé». Il fait une distinction entre ceux qui paient pour le travail et (החזיק) et ceux qui le font (בנה). D'après O. Lipschits, des sections du mur décrites comme החזיק étaient financées et organisées par de riches individus qui étaient capables de «soutenir la charge financière». Comment les travaux publics, comme les murs de la cité, étaient-ils organisés et financés dans l'Empire achéménide? Plutôt que de riches individus, le roi fournissait du bois depuis le pardes royal (Neh. 2.8), et chaque chef de district fournissait le travail de la corvée (סבל) avec les gens de son district. Néhémie réquisitionnait, pour le travail de la corvée (סבל), des habitants de Jérusalem, tandis que les chefs de district réquisitionnaient des habitants des autres parties de la province, selon leurs juridictions. Les chefs de district n'étaient pas de riches nobles (הורים), mais des commandants militaires (שרים).


Download article