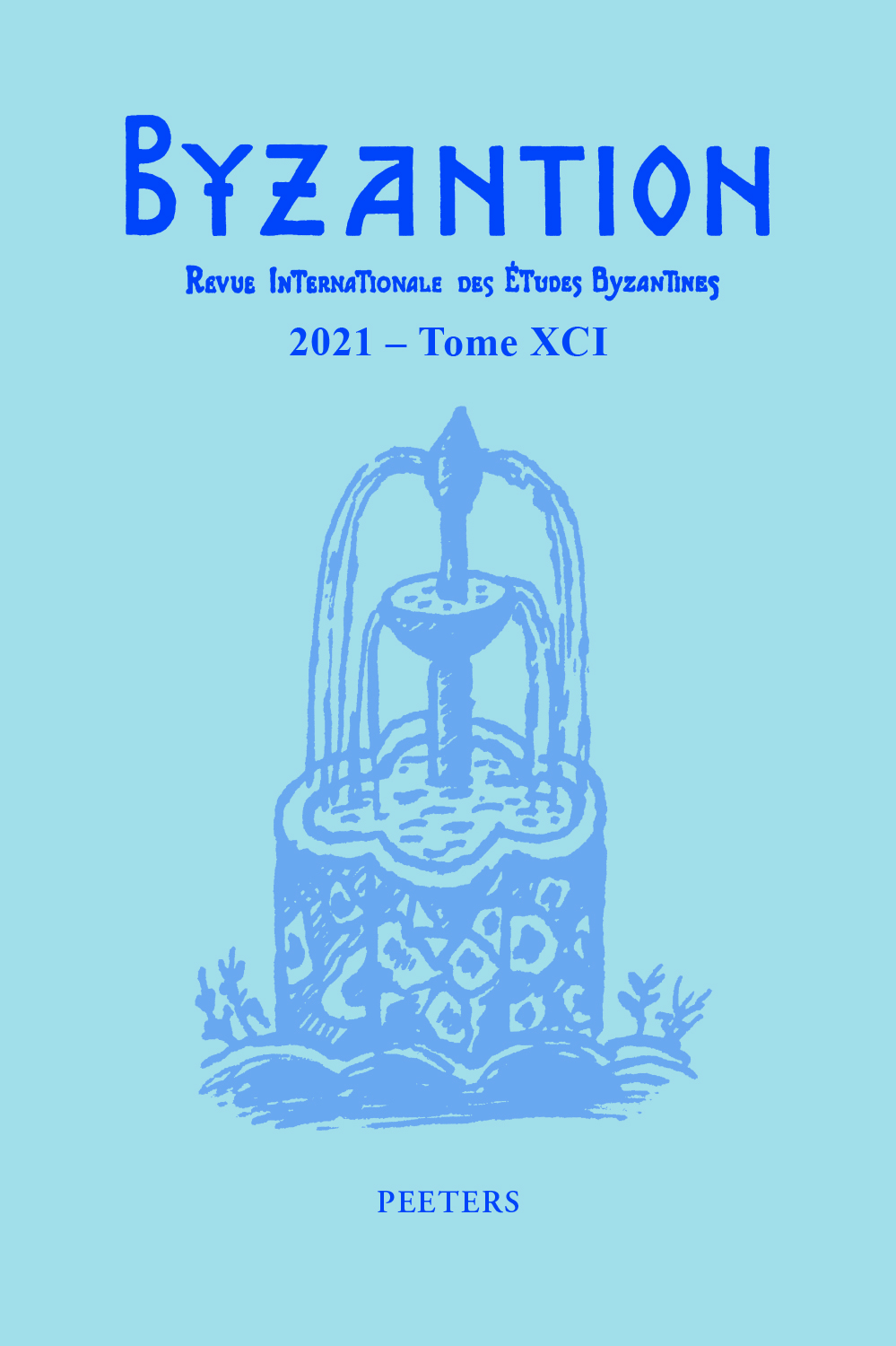 Document Details :

Title: La lettre N du Florilège Coislin
Author(s): CEULEMANS, Reinhart , MAKSIMCZUK, José P. , VAN DEUN, Peter
Journal: Byzantion
Volume: 88 Date: 2018
Pages: 103-127
DOI: 10.2143/BYZ.88.0.3285446

Abstract :
This article offers the editio princeps of the Letter N of the Florilegium Coislinianum, an alphabetically arranged anthology compiled around the turn of the tenth century. The stoicheion N consists of three chapters (= eighteen excerpts), treating respectively the care of sick and weak people (οἱ νοσοῦντες), the virtues of being vigilant (νήφειν) and those of fasting (νηστεία). While the sources include Asterius of Amasea (Homily 14) and Gregory of Nazianzus (Letter 32), by far most of the fragments were excerpted from the Bible and from chrysostomica, both authentic (Homily 60(59) on John and Homily 6 on penitence) and pseudepigraphic (On the centurion [Luke 7.2] and On fasting). Not all of the text attributed to Chrysostom could be identified. Almost all the contents of the Letter N can be found also in the textual tradition of the Sacra falsely attributed to John of Damascus.


Download article