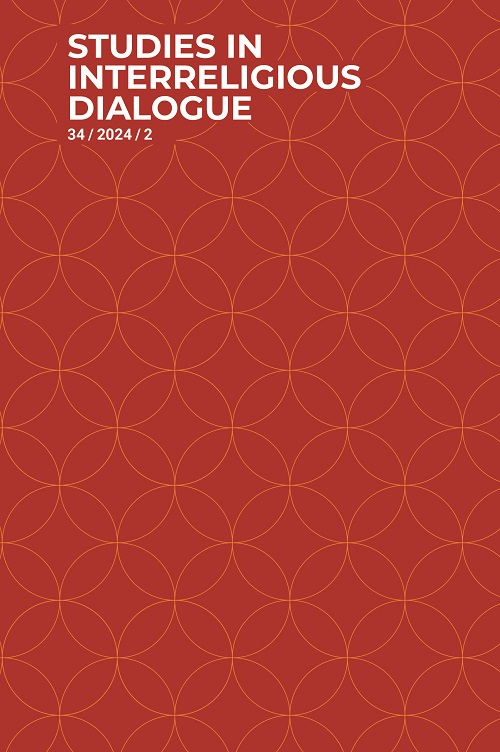 Document Details :

Title: Comparative Theology and Cognitive Metaphor Theory
Subtitle: An Analogous Reasoning
Author(s): REMIAS, Yesudasan
Journal: Studies in Interreligious Dialogue
Volume: 28 Issue: 1 Date: 2018
Pages: 1-28
DOI: 10.2143/SID.28.1.3285341

Abstract :
This paper presents a methodological framework that uses both Comparative Theology and Cognitive Metaphor Theory, which are analogous in their approaches. The latter's mapping between the 'target' domain and 'source' domain is, in many ways, similar to the former's comparative process between one's own religious tradition and a 'strange' religious tradition. This study aims to address the lack of clear methodology in the Comparative Theology of Francis X. Clooney SJ, as already observed by Hugh Nicholson and Marianne Moyaert. These comparative theologians explain how comparative theology is analogous to metaphor in contrast to metonymy, and searched for a hermeneutical framework for comparative theology in Paul Ricoeur's hermeneutics, respectively. I argue that the Cognitive Metaphor Theory can provide the new comparative theology with an adequate methodological framework particularly for the intertextual study of metaphors across religious traditions. First, I will set the stage by stating the problem which causes ambiguity in Clooney's comparative theology and then briefly describe how it functions. Second, I will present the scholarly views of Nicholson and Moyaert whose scholarly pursuits set impetus for this study. Third, after having explored how cognitive metaphor theory works, I will finally study the analogous nature of both comparative theology and metaphor theory.


Download article