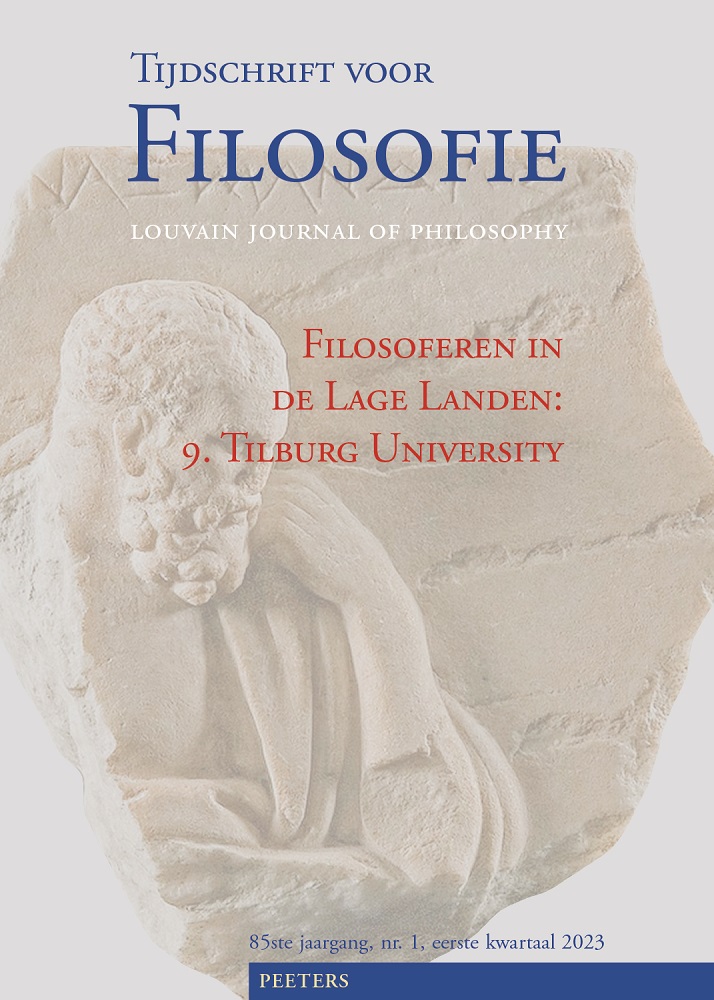 Document Details :

Title: Over de radicaliteit van Kants theoretische filosofie
Subtitle: Enkele aanmerkingen bij Dennis Schultings Kant's Radical Subjectivism
Author(s): BLOMME, Henny
Journal: Tijdschrift voor Filosofie
Volume: 80 Issue: 2 Date: 2018
Pages: 341-353
DOI: 10.2143/TVF.80.2.3285307

Abstract :
This article engages in critical discussion with the way in which Dennis Schulting portrays Kant's theory of objectivity in Kant's Radical Subjectivism: Perspectives on the Transcendental Deduction (London: Palgrave Macmillan, 2017). I focus on two points of criticism. In the first section, I challenge Schulting's claim that the objective validity of the categories as a priori concepts that allow the conception of an object in general automatically guarantees the objectivity of judgments of empirical cognition. In the second section, I analyze Schulting's interpretation of the thing in itself and the way he links the latter with appearances in order to show that his position is not coherent when it comes to the question of whether we can validly assert that things in themselves do exist. More in particular, I argue that Schulting's conception of the thing in itself as really existing subject-independent transcendental material is uncritical and not in line with his characterization of Kant's position as radical subjectivism.


Download article