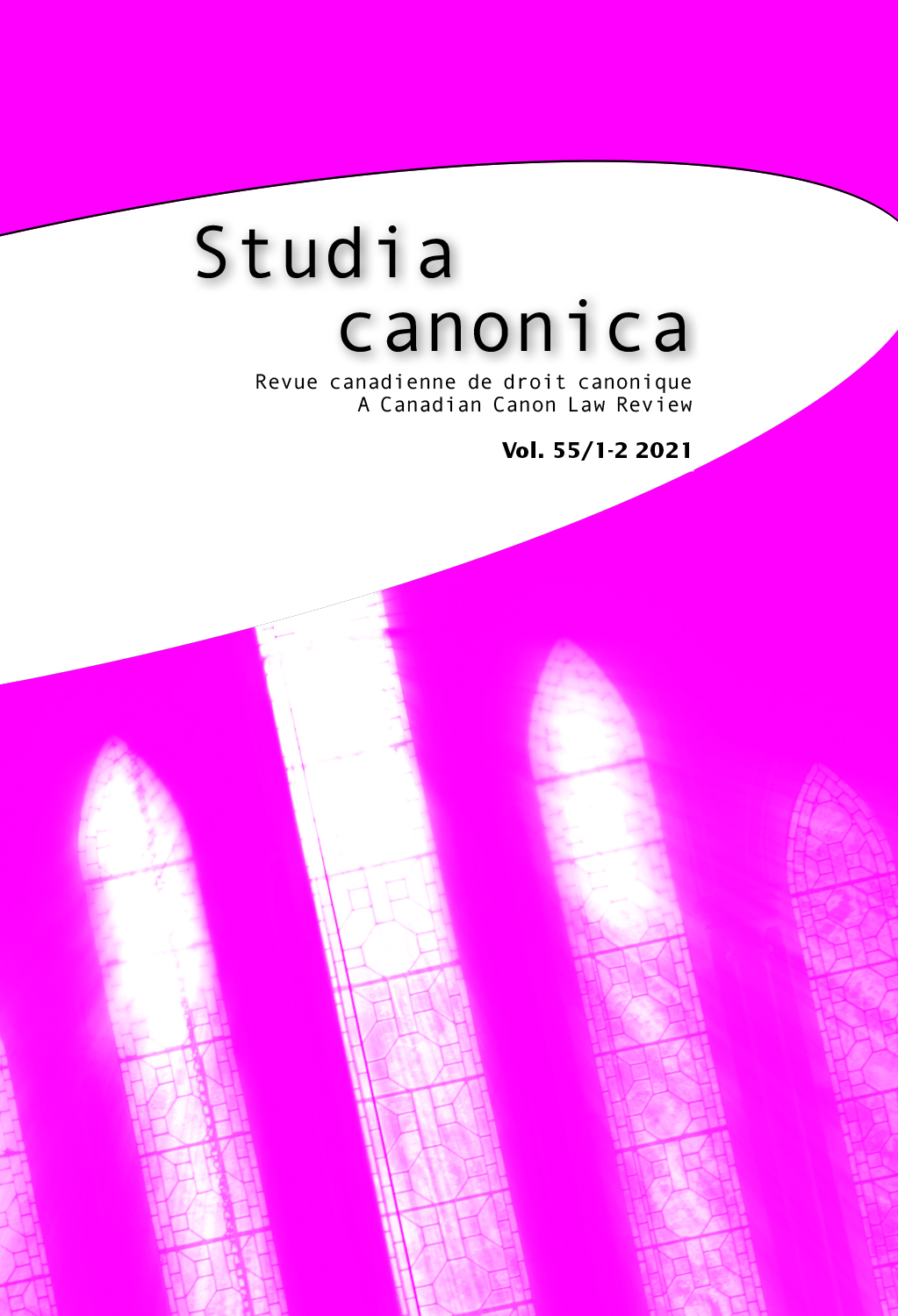 Document Details :

Title: The Religious Habit in Church Law from 1917 to the Present
Author(s): BAUER, Nancy
Journal: Studia Canonica
Volume: 52 Issue: 1 Date: 2018
Pages: 45-80
DOI: 10.2143/STC.52.1.3285213

Abstract :
Many Catholics, at least in some parts of the world, have strong feelings on whether religious should or should not wear a habit. In this paper, the author attempts to set aside all of these sentiments and instead take a dispassionate look at 100 years of church law regarding the religious habit, from the 1917 Code of Canon Law to the present. The study addresses the topic through the following stages: the 1917 legislation; the pontificate of Pope Pius XII; Vatican II and the postconciliar period; the revision of the code and canon 669 of the 1983 code; and the period since the promulgation of the 1983 code. The primary aim of this juridical journey is to arrive at the ius vigens regarding the religious habit.


---

Dans certaines parties du monde, de nombreux catholiques ont un avis prononcé sur le port, ou non, de l'habit religieux. Dans cet article, l'auteur tente de faire abstraction de ces opinions afin de porter un regard neutre sur la loi de l'Église concernant le port de l'habit religieux, depuis le Code de 1917 jusqu'à nos jours. L'étude aborde le sujet à travers les étapes suivantes: la législation de 1917; le pontificat du pape Pie XII; le Concile Vatican II et la période postconciliaire; la révision du Code de 1983 et de son canon 669; ainsi que la période écoulée depuis la promulgation du Code de 1983. Le but principal de ce parcours juridique est d'arriver à la ius vigens en ce qui concerne le port de l'habit religieux.


Download article