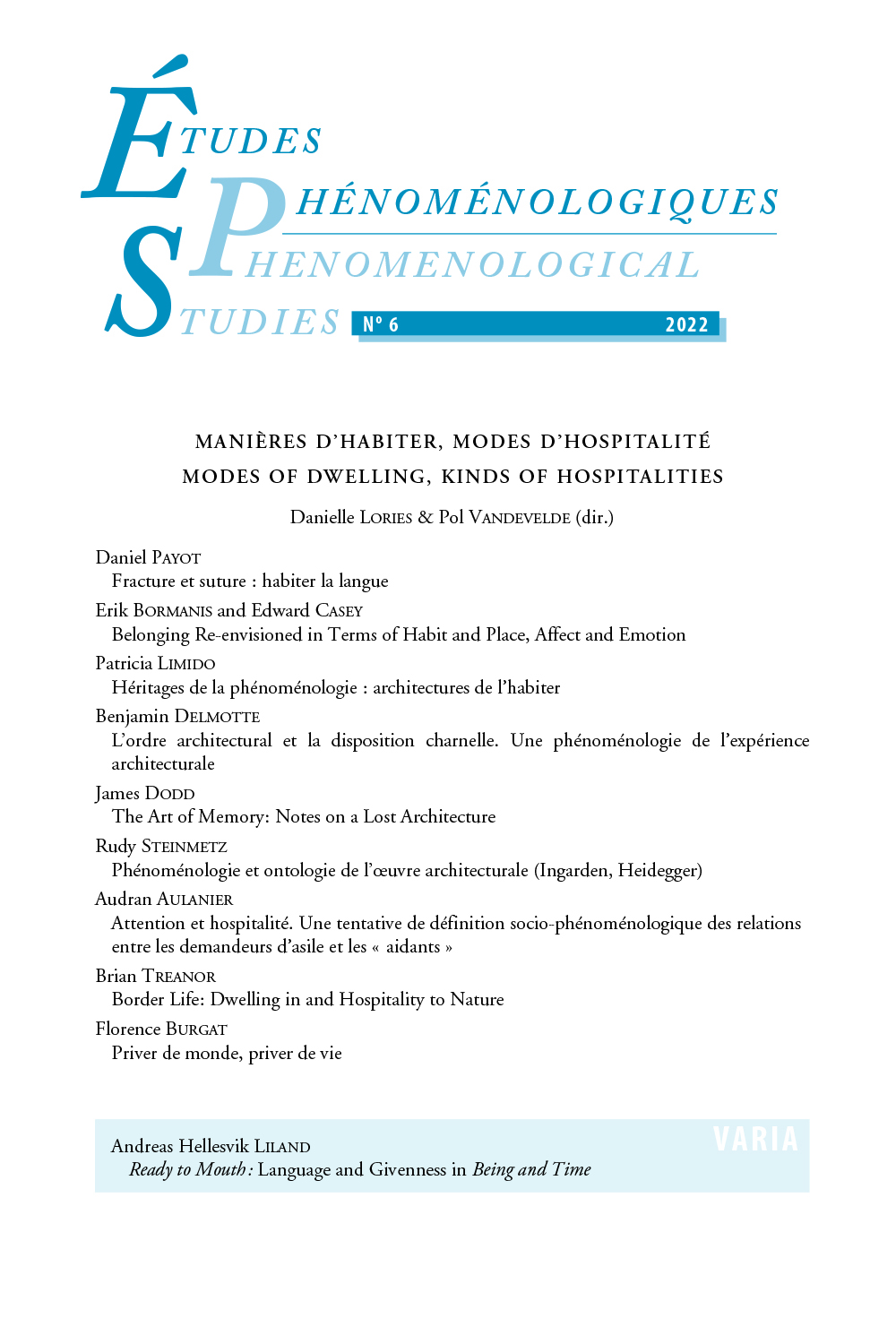 Document Details :

Title: Do we Need Others to Perceive Objects?
Author(s): DECLERCK, Gunnar
Journal: Etudes phénoménologiques - Phenomenological Studies
Volume: 3 Date: 2019
Pages: 191-220
DOI: 10.2143/EPH.3.0.3285180

Abstract :
According to Zahavi, horizontal intentionality, which supports the appearing of absent profiles in perception and is conditional to the constitution of objects, entails structural references to the possible perceptions of other subjects. Absent profiles are appresented as profiles others could (have) see(n) at the moment when I perceive the object. Zahavi's defense of this claim is, to a substantial extent, negative, in the sense that it is based on the analysis of other possible propositions, which – Zahavi claims – fail to explain the horizontal appresentation of absent profiles. In this article, I scrutinize the arguments presented by Zahavi to reject those propositions. I argue that those arguments are disputable, either because they are ill-founded, or because, contrary to what is claimed, they in fact do not apply to these propositions. The main point missed by Zahavi is that the possible perceptions to which absent profiles refer are defined by a strong form of counterfactuality: they are de jure – not de facto – possibilities. Consequently, the intersubjectivity solution cannot be considered a default explanation of the intentional process responsible for the horizontal appresentation of absent profiles. Until proven otherwise, one does not need others to perceive objects.


Download article