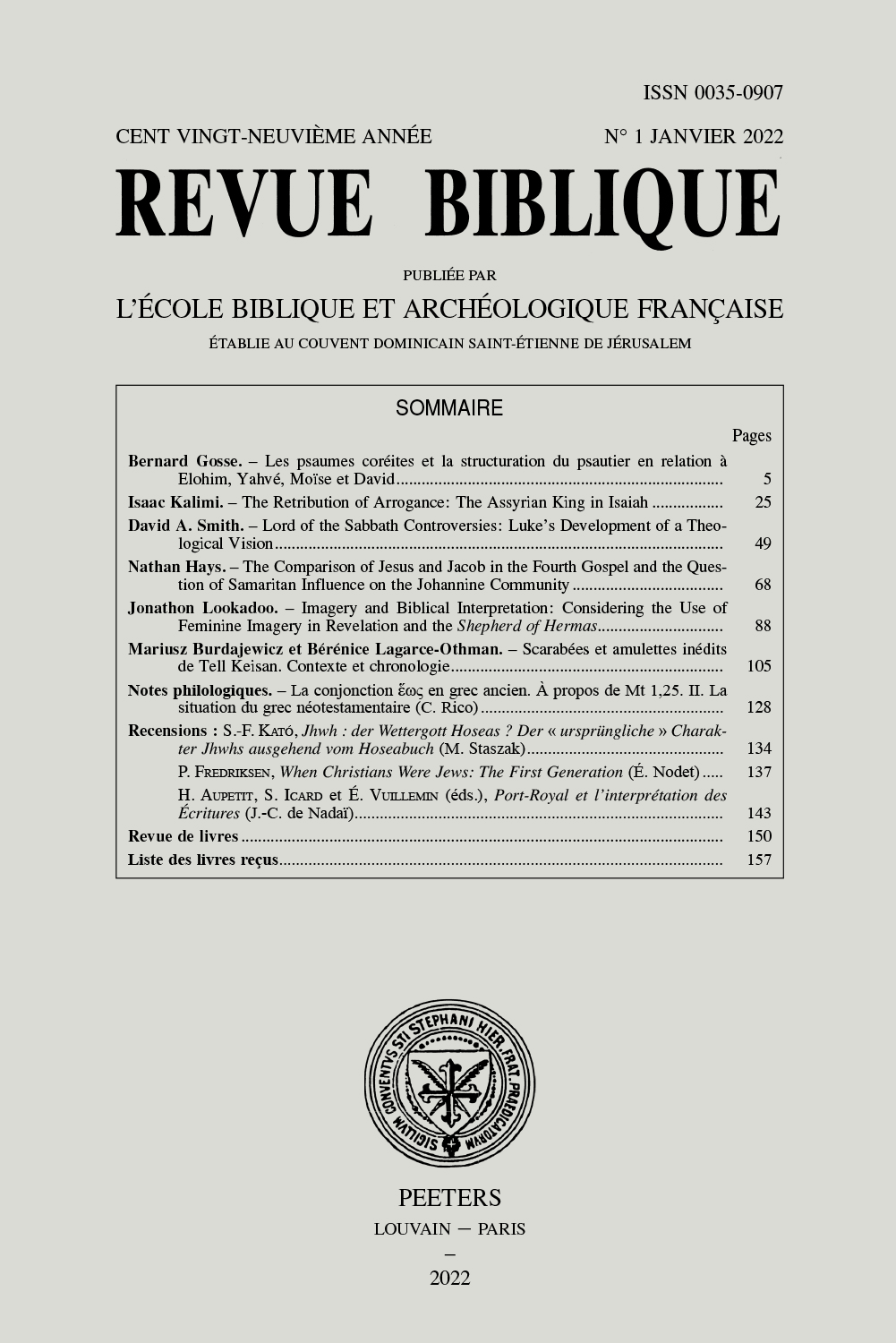 Document Details :

Title: A Participationist Eschatological Account of Justification
Subtitle: Further Reflections
Author(s): CAMPBELL, Douglas A.
Journal: Revue Biblique
Volume: 125 Issue: 2 Date: 2018
Pages: 249-261
DOI: 10.2143/RBI.125.2.3285118

Abstract :
This essay first affirms Tatum's account of the center of Paul's Gospel in terms of participationist eschatology. It then briefly assesses Paul's 'justification' motifs in the light of this center, suggesting liberational translations, principally of dikaiosunê Theou as 'the deliverance of God', and of dikaioô as 'release' or 'deliver'. These translations also accord with the way baptism enacts the Christian's death and resurrection in Christ (see Romans 6). The centrality to Paul of a Gospel understood in these terms is confirmed by its cogent explanation of Paul's mission to the pagans and the consequent ethical diversity of the early church.


---

Cet article, d'abord, rejoint la présentation de Tatum du centre de l'Évangile de Paul en termes d'eschatologie participative. Il évalue ensuite brièvement des expressions de Paul pour dire la «justification» à la lumière de ce centre, suggérant des traductions libérationnelles, principalement de dikaiosunê Theou par «la délivrance de Dieu» et de dikaioô par «libérer» ou «délivrer». Ces traductions s'accordent également avec la façon dont le baptême acte la mort et la résurrection du chrétien en Christ (voir Romains 6). La centralité pour Paul d'un Évangile compris en ces termes est confirmée par son explication convaincante de la mission de Paul vers les païens et par la diversité éthique de l'Église primitive qui en résulte.


Download article