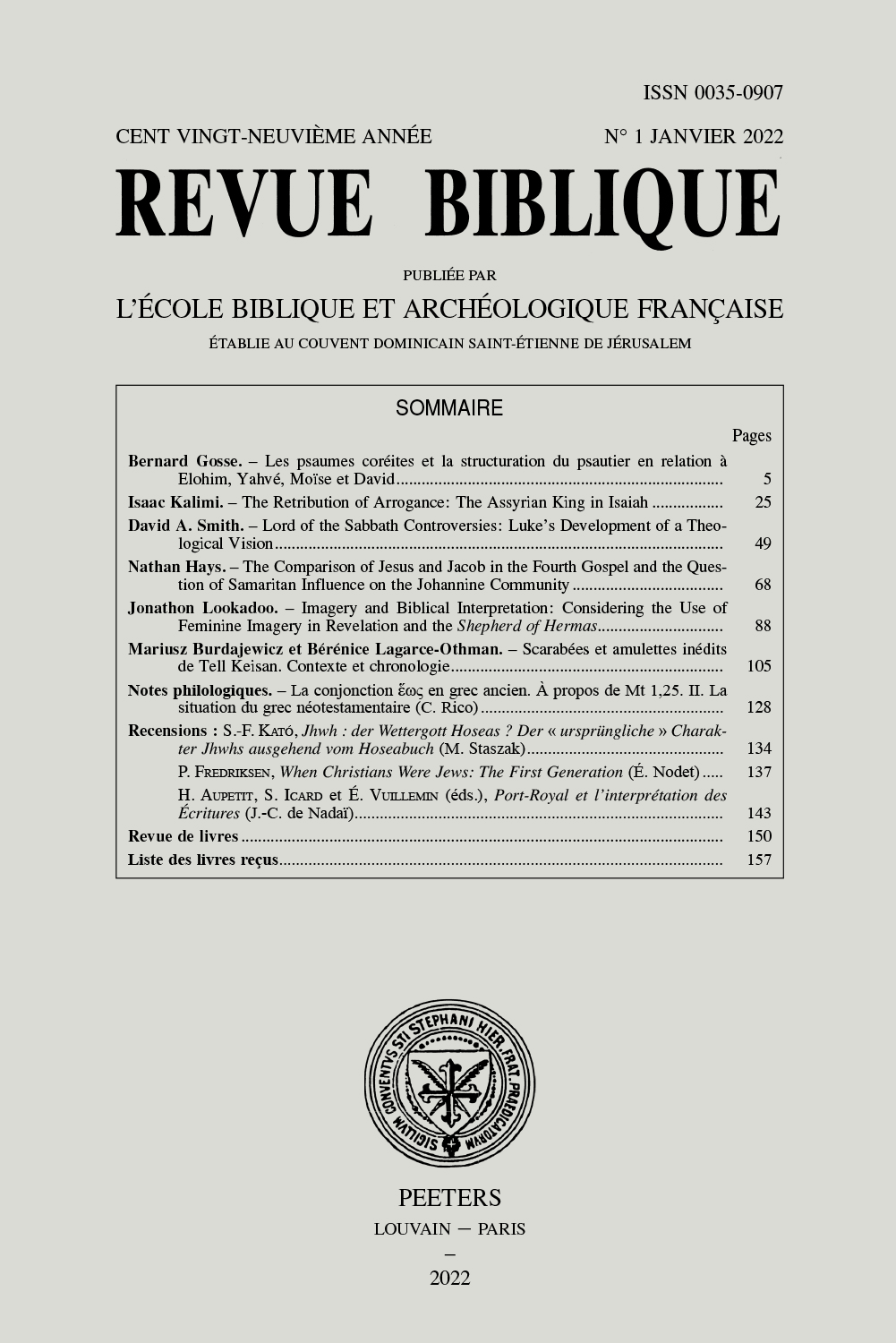 Document Details :

Title: L'évangéliste au miroir de l'évangile selon Mt 13,52
Author(s): ELENGABEKA, Elvis
Journal: Revue Biblique
Volume: 125 Issue: 2 Date: 2018
Pages: 183-194
DOI: 10.2143/RBI.125.2.3285114

Abstract :
Sans méconnaître l'anonymat observé par le narrateur matthéen, plusieurs commentateurs reconnaissent une trace de son identité dans la conclusion du discours de Jésus en paraboles. Quelles informations peut-on effectivement recueillir de Mt 13,52? Le présent article analyse ce verset du point de vue de sa particularisation et suivant sa logique interne. Par son style, par sa relation au temps et ses actions principales, ce passage donne à penser que le métissage constitue la caractéristique essentielle de l'auteur, de sa communauté et de son œuvre.


---

While granting the anonymity of the matthean narrator, several commentators find trace revealing his identity in the conclusion of Jesus' parable discourse. What informations are there indeed on this matter in Matt 13:52? This article looks into the issue by analysing the concerned verse from the view-point of its distinctiveness and within the perspective of its internal mode of operation. By its style, by its temporality and by its main actions, the passage under review points to intermingling as an essential characteristic of both the author and the community as well as the text of Matthew.


Download article