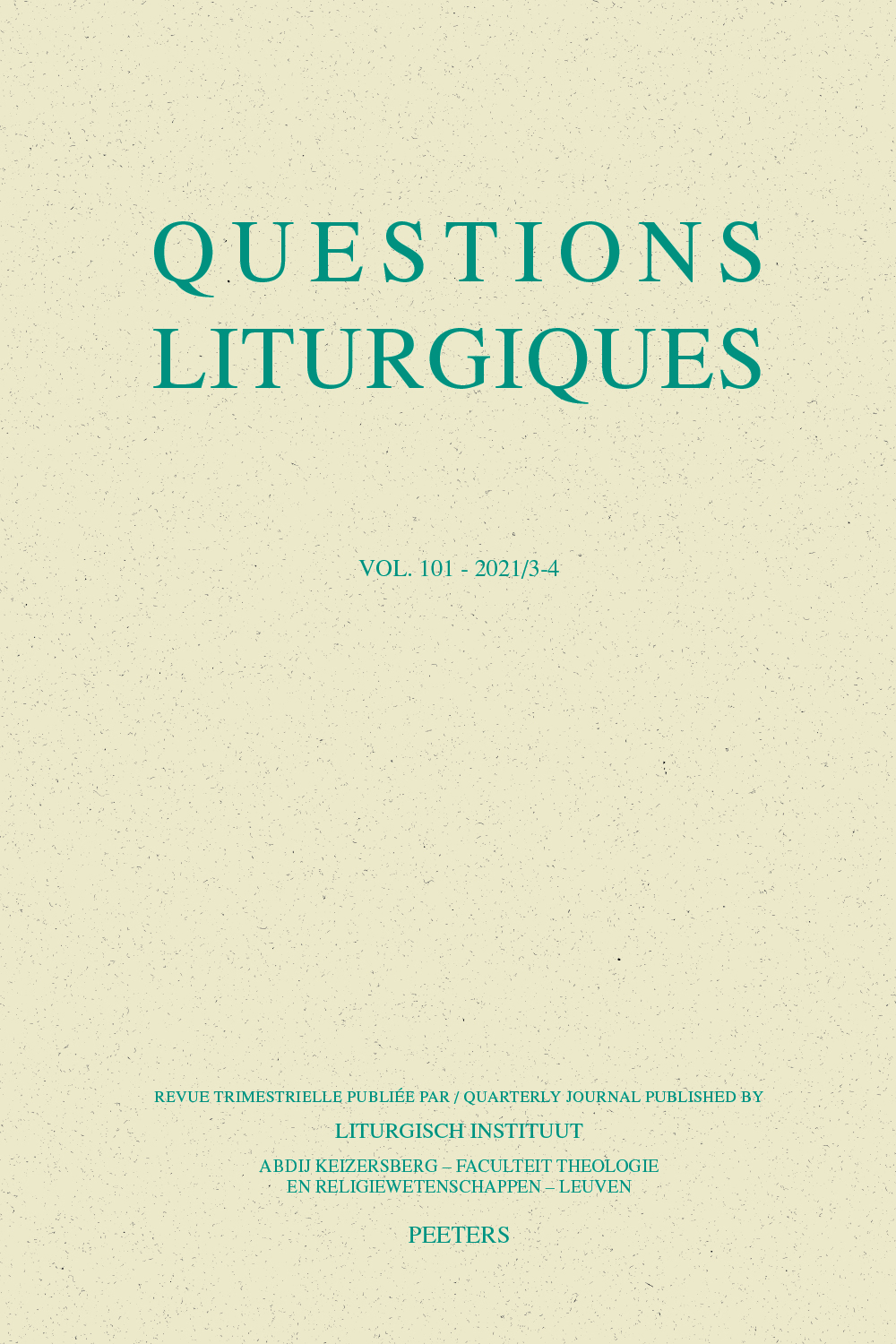 Document Details :

Title: A Theological Reflection on the Sacramentality of Scripture as a Prolegomenon for Christian Ecumenism
Author(s): CYRUS, Dominic
Journal: Questions Liturgiques/Studies in Liturgy
Volume: 98 Issue: 3-4 Date: 2017
Pages: 181-195
DOI: 10.2143/QL.98.3.3285090

Abstract :
This essay reflects on 'the Sacramentality of Scripture' as a promising ecumenical concept, which affords a fresh way of engagement with some of the key dividing issues in Western Christianity. The place of Scripture, its hermeneutical models and the relationship between word and sacrament are amongst these problems. In this theological reflection three specific questions are briefly discussed: what precisely does the sacramentality of Scripture mean? How does it resonate in Catholic and Protestant theology? Could this notion be special enough to eventually lead us from sharing the pulpit to sharing the table? This essay demonstrates the sacramentality of Scripture through some biblical insights, some magisterial and Catholic teachings as well as certain Protestant materials. Such sacramental recognition justifies a sacramental model of hermeneutic in its potential to deal with the unfortunate dichotomy between word and sacrament. The sacramentality of Scripture and its hermeneutical offerings bring about particular theological implications that can lead us to a new pattern of engagement with the church-dividing issues such as the validity of sacraments. Embracing the sacramentality of Scripture also supports an assured articulation of the 'scripturality' of the sacraments, and these have real theological potentials that make the ecumenical goal of unity an achievable vision.


---

Cet essai réfléchit sur 'la sacramentalité de l'Écriture' comme une notion oecuménique prometteuse, qui fournit un nouvel engagement avec quelques affaires clés qui divisent encore toujours le christianisme en Occident. Le rôle de l'Écriture, ces modèles herméneutiques et la relation entre parole et sacrement sont exemples notoires de ces problèmes. Dans cette réflexion théologique on aborde brièvement trois questions: qu'est-ce qui veut dire exactement 'sacramentalité de l'Écriture'? Comment est-ce qu'elle résonne dans la théologie catholique et protestante? Et est-ce que cette notion peut être assez spéciale pour nous apporter éventuellement du partage de la chaire au partage de la table? Cet essai prouve la sacramentalité de l'Écriture à partir de quelques idées bibliques, des sources magistérielles catholiques et des matériaux protestants. Une telle reconnaissance sacramentelle justifie un modèle herméneutique sacramentel pour trouver un modus vivendi avec la déplorable dichotomie entre parole et sacrement. La sacramentalité de l'Écriture et son potentiel herméneutique produit des implications théologiques particulières qui peuvent nous amener ver un nouveau patron d'engagement avec ces affaires qui divisent les églises y inclus la validité des sacrements. L'accueil avec enthousiasme la sacramentalité de l'Écriture supporte aussi une articulation assurée de la 'scripturalité' des sacrements, et ceux-là ont des ressources réelles théologiques qui font du but d'unité de l'œcuménisme une vision réaliste.


Download article