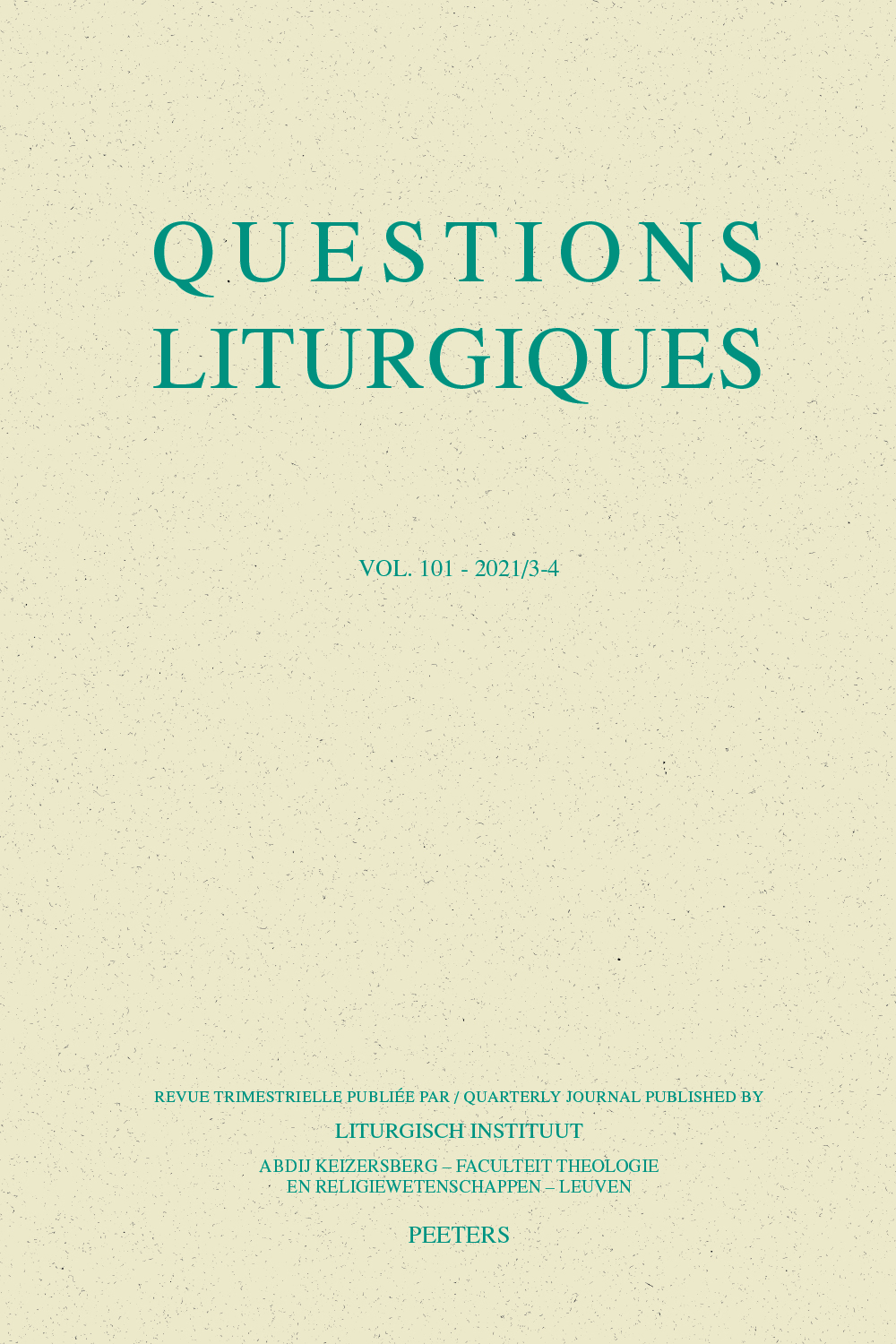 Document Details :

Title: Revisiting the Fathers
Subtitle: An Examination of the Christmas Date in Several Early Patristic Writers
Author(s): SIMMONS, Kurt
Journal: Questions Liturgiques/Studies in Liturgy
Volume: 98 Issue: 3-4 Date: 2017
Pages: 143-180
DOI: 10.2143/QL.98.3.3285089

Abstract :
This article examines several occurrences of the Christmas date in early patristic writers, including Evodius, Hippolytus, and heretofore lost or unrecognized excerpts of Julius Africanus. For the last two centuries, the earliest instances of the Christmas date have been rejected pro forma as spurious or of doubtful authenticity. Although no evidence of forgery, falsification, misattribution, or misdating is cited, academic convention tends to be skeptical and dismissive of any witness earlier than Aurelian and the festival Sol Invictus from which the Christmas date was allegedly appropriated. However, significant evidence points to the authenticity and early dating of the present sources: a published article shows that Hippolytus endorsed the December 25th birth of Christ in the early third century. Moreover, scholars have long predicted that Africanus, an older contemporary of Hippolytus, held to the December 25th nativity – a prediction substantiated by direct evidence herein. Finally, the like document or tradition relied upon by Africanus is cited in a writing attributed to Evodius that appears to date prior to the mid-second century, 120 years before Aurelian. The article thus concludes that the Christmas date occurs both earlier and of separate provenance than either of the two leading theories can adequately account.


---

Cet article examine différentes occurrences de la date de Noël dans plusieurs auteurs patristiques anciens, entre autres Evodius, Hippolyte et quelques extraits de Julius Africanus jadis considérés perdus ou non-reconnus comme tels. Les deux derniers siècles les exemples les plus anciens de la date de Noël ont été rejetés pro forma comme faux ou d'une dubitable authenticité. Bien qu'on ne cite aucune évidence de fraude, falsification, attribution erronée ou datation fautive, le monde académique s'incline vers un scepticisme et même un refus d'un témoin plus ancien qu'Aurélien et le festival du Sol Invictus, duquel d'après ce qu'on dit la date de Noël avait été prise. Néanmoins il y a beaucoup d'évidence qui indique l'authenticité et une datation ancienne des sources ici discutées: un article publié montre qu'Hippolyte adhère déjà au début du troisième siècle au 25ième décembre comme date de naissance du Christ. Ensuite, des chercheurs ont déjà depuis quelque temps prédit qu'Africanus, un contemporain plus vieux qu'Hippolyte, maintenait la nativité au 25ième décembre – une prédiction supportée par évidence directe dans cet article. Enfin, le document ou la tradition sur laquelle s'appuyait probablement Africanus est citée dans un écrit attribué à Evodius, qui semble aujourd'hui être plus ancien que le milieu du deuxième siècle, c'est-à-dire 120 ans avant Aurélien. Alors l'article conclut que la date de Noël apparaît à la fois plus tôt et par une provenance différente que les deux théories majeures peuvent assurer de façon adéquate.


Download article