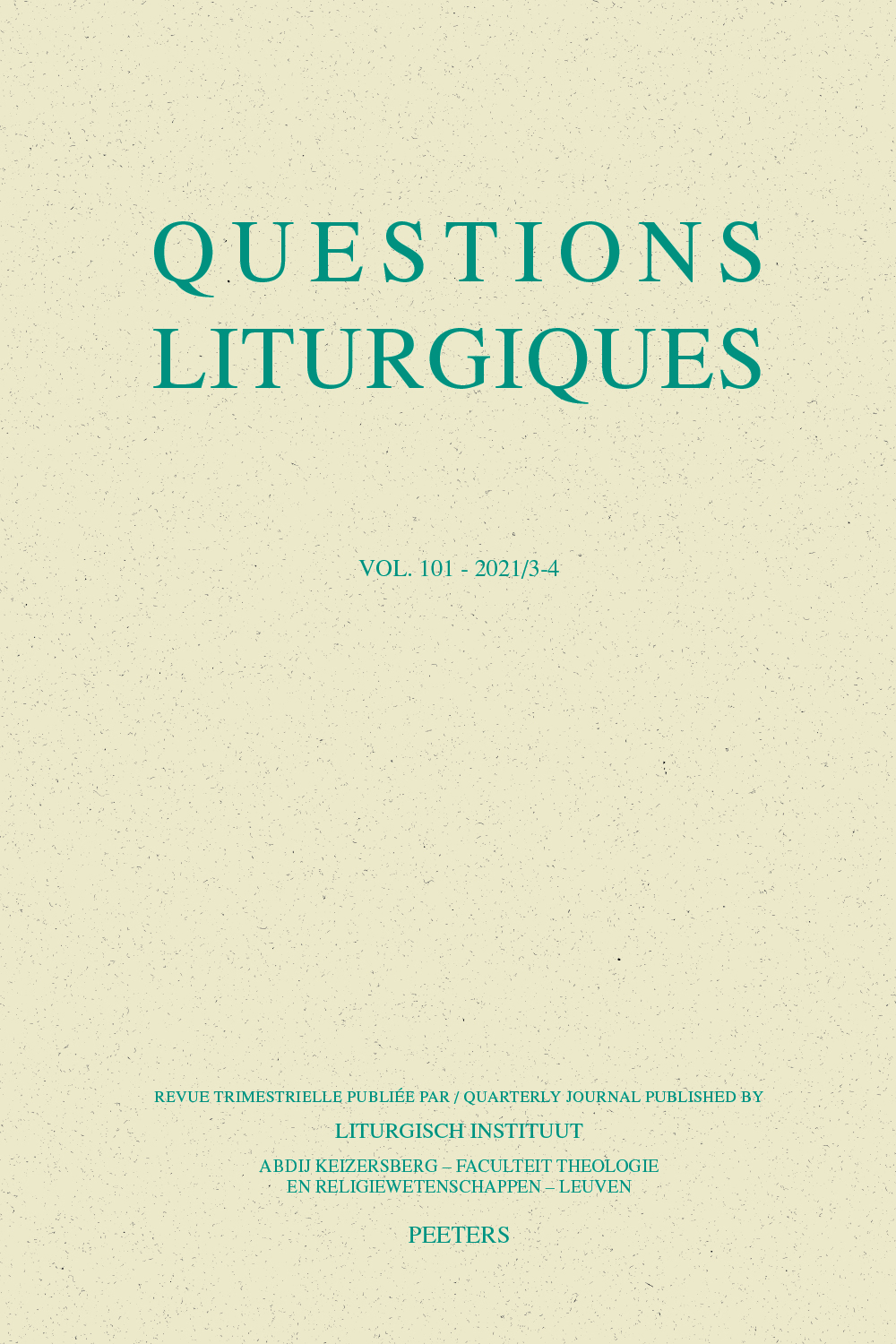 Document Details :

Title: Sacramentality
Subtitle: A Disputed Notion in the Anglican Church of Australia
Author(s): DOUGLAS, Brian , DOUGLAS, Jane
Journal: Questions Liturgiques/Studies in Liturgy
Volume: 98 Issue: 3-4 Date: 2017
Pages: 127-142
DOI: 10.2143/QL.98.3.3285088

Abstract :
This article explores the notion of sacramentality in the Anglican Church of Australia where there is great divergence in the form of eucharistic liturgy and in the philosophical assumptions underlying eucharistic theology. The article begins with the idea that sacramentality is a genuine expression of human experience and that the Christian church would benefit from a reinvigoration of the sacramental. It goes on to examine the situation in the Anglican Church of Australia where the distinct differences between church parties, based in constitutionally separated dioceses, has resulted in the production and use of distinctly different eucharistic liturgies, expressing divergent theologies of the Eucharist based on differing philosophical assumptions. A closer examination of the theologies expressed in the various liturgical products of the national prayers book (A Prayer for Australia, 1995) and liturgical products in the Evangelical Diocese of Sydney (Sunday Services, 2001 and Common Prayer, 2012) exposes the significant divergence in liturgical theology. The article concludes with a discussion of the present situation in the Anglican Church of Australia and the possible need for more dialogue in a situation that will inevitably result in liturgical differences across the nation. While this lack of unity seems bleak, the potential for authentic dialogue is a source of hope.


---

Cet article explore la notion de sacramentalité dans l'église anglicane australienne (Anglican Church of Australia), où l'on connaît une grande divergence de formes de la liturgie eucharistique aussi bien que concernant les assomptions philosophiques sous-jacentes à la théologie eucharistique. L'article commence avec l'idée que sacramentalité est une expression authentique de l'expérience humaine et que l'église chrétienne profiterait d'un raffermissement du sacramentel. Suit un examen de la situation contemporaine de l'Anglican Church of Australia, où des différences distinctes entre parties ecclésiales, basées dans différents diocèses séparés constitutionnellement, a résulté dans la production et l'usage de liturgies eucharistiques distinctement différentes, qui expriment alors différentes théologies de l'eucharistie basées sur différentes assomptions philosophiques. Une investigation poussée des théologies exprimées dans les différents produits liturgiques des livres de prière nationaux (A Prayer for Australia, 1995) et des produits liturgiques de la Evangelical Diocese of Sydney (Sunday Services, 2001 et Common Prayer, 2012) montre la divergence signifiante en termes de théologie liturgique. L'article finit avec une discussion de la situation présente de l'église anglicane en Australie
et du besoin possible de dialoguer plus dans un contexte qui va inévitablement résulter dans différences liturgiques partout en Australie. Tandis que cette manque d'unité semble décourageant, le potentiel d'un vrai dialogue est une source d'espoir.


Download article