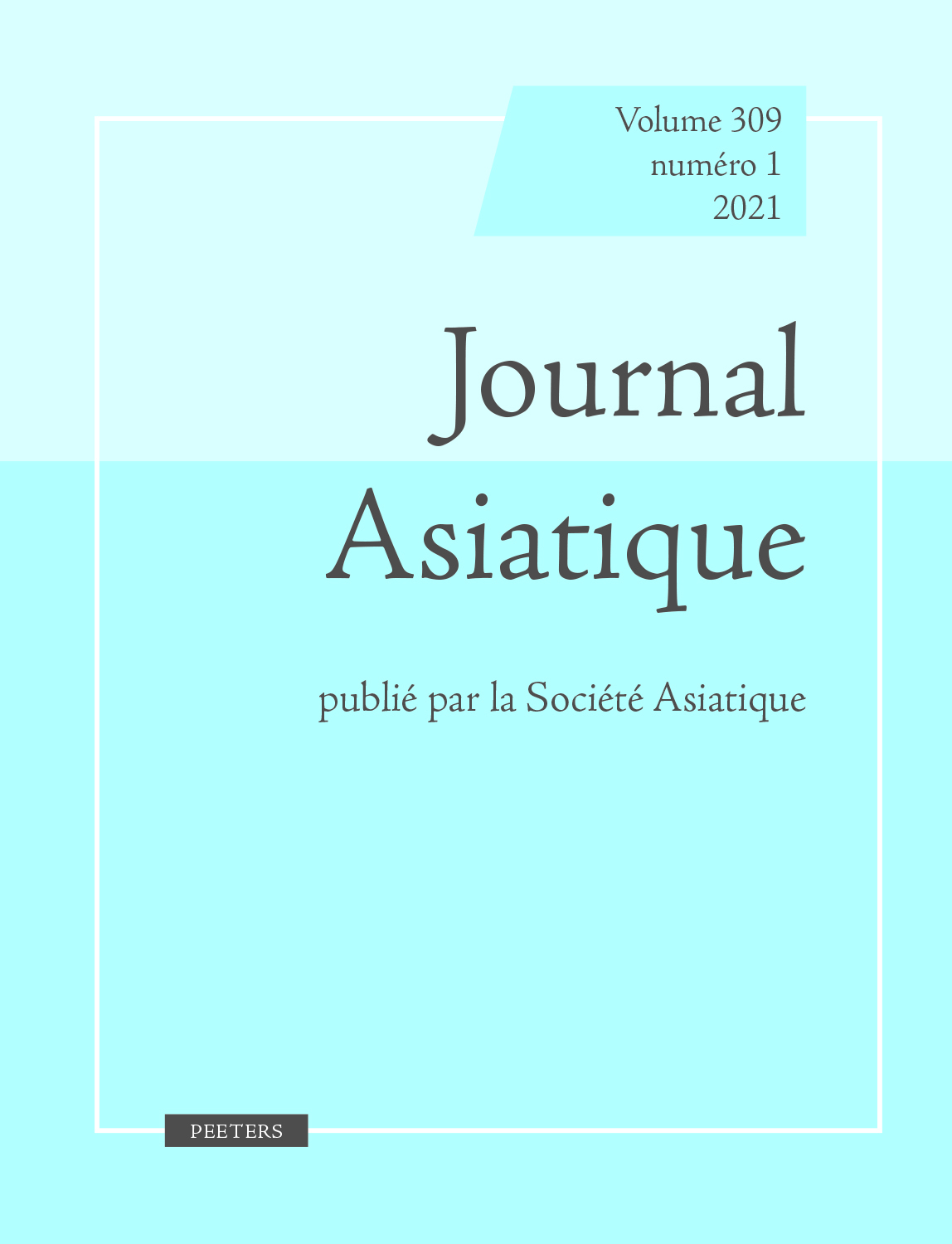 Document Details :

Title: Sudhana et Manohara
Subtitle: L'amour est utile aux récits
Author(s): JACQUESSON, François
Journal: Journal Asiatique
Volume: 306 Issue: 1 Date: 2018
Pages: 101-114
DOI: 10.2143/JA.306.1.3284958

Abstract :
Nous examinons deux versions d'un conte célèbre de l'Inde ancienne, celui du prince Sudhana et de la sylphide Manohara. Le prince Sudhana tombe amoureux de la sylphide, ils vivent ensemble, en dépit de l'irritation des proches du prince; elle doit finalement le quitter, mais il va la poursuivre, d'indice en indice, jusqu'au fond de la montagne et il la ramènera chez lui. En deçà de cette trame limpide, presque tout sépare les deux versions. En comparant l'une et l'autre, nous verrons les gammes d'astuces des narrateurs, comme une sorte de perspective sur l'art romanesque de l'Inde ancienne. Mais nous voyons aussi sur cet exemple la part commune des ressorts narratifs dans les romans d'amour, qui sont à la fois si vrais et si adroits. Cet article combine la description littéraire et l'examen de la «mécanique» des conteurs d'histoire, à l'occasion d'un petit roman agréable de l'Inde ancienne.


---

The Indian story of Sudhana and Manohara is known in several versions, two of which date back to the first centuries AD. Sudhana is a young prince. He falls in love with the pretty nymph Manohara, who has been captured in the forest. He brings her to the court of his father, but his exclusive passion is not welcome. After a number of incidents, Manohara is sent back, or escapes. Prince Sudhana tries to follow her, meets witnesses to her flight, finds the place where her father is a king. They meet again. This simple story is told in two different ways, with a different array of episodes, characters and delays. These two versions, when they are compared, provide a good perspective on the resources of narrative tricks in Ancient India, and on the possible choices in narrative art. They also show how familiar European readers actually are of the rich novelistic literature of Old India.


Download article