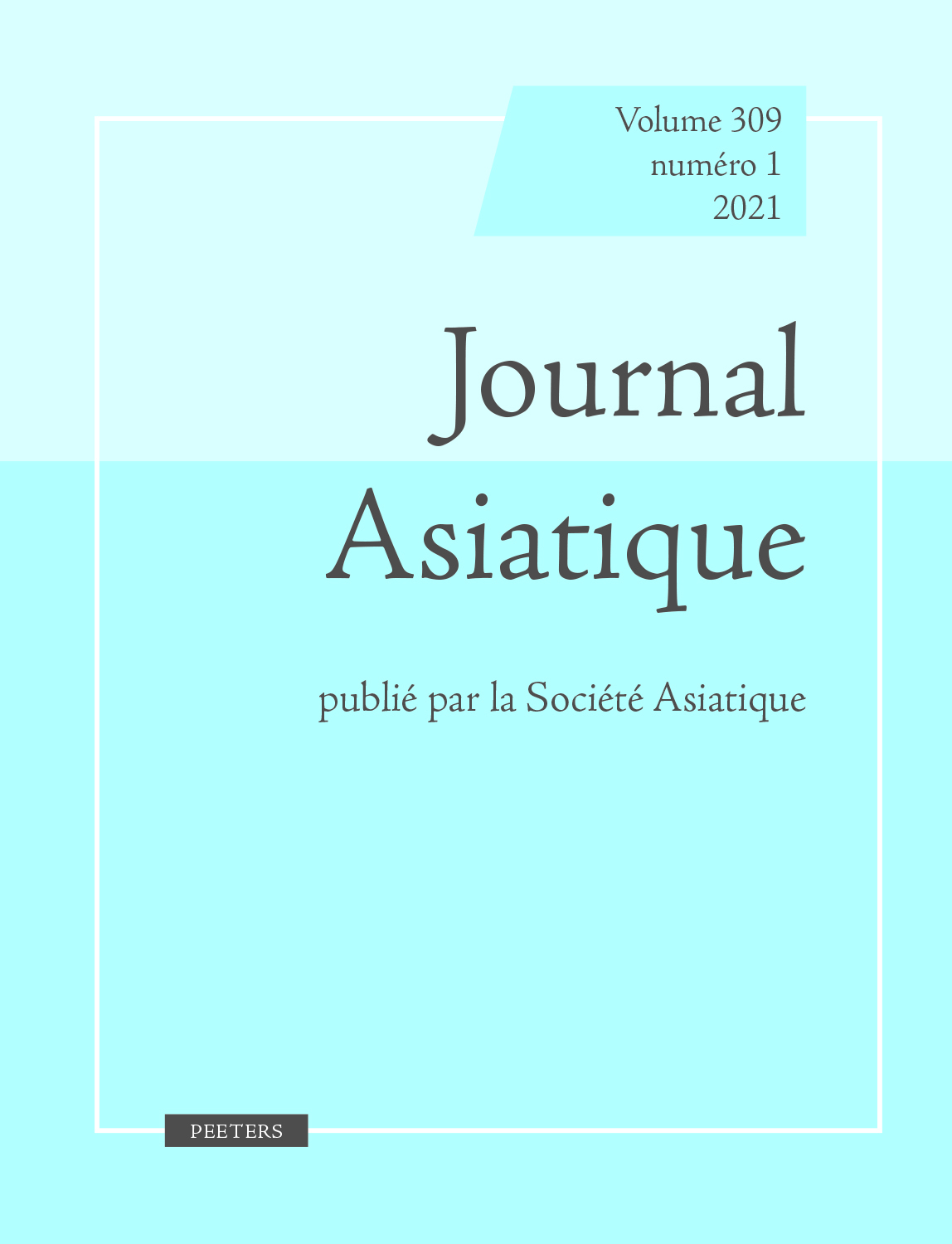 Document Details :

Title: Voyageurs français en pays yézidi, du XVIIe au tout début du XXe siècle
Subtitle: Les récits de leur périple, leurs itinéraires et leurs observations
Author(s): BIBO DARWESH, Shivan , POINDRON, Philippe
Journal: Journal Asiatique
Volume: 306 Issue: 1 Date: 2018
Pages: 41-83
DOI: 10.2143/JA.306.1.3284956

Abstract :
Du XVIIe siècle au début du XXe siècle, un certain nombre d'explorateurs français ou francophones ont visité le Kurdistan et notamment les régions habitées par les Yézidis. Ils décrivent dans les relations de leurs voyages, leurs trajets, leurs aventures, les paysages et les mœurs des habitants de ces régions. Ils s'intéressent aux Yézidis et à leur religion car ils les connaissent indirectement sous le nom d'Adorateurs du diable, et ils s'efforcent de collecter des informations soit auprès des turcs osmanlis, soit auprès des arabes, soit plus rarement auprès des Yézidis eux-mêmes, sur leurs cultes, leur clergé et leur théologie. Les témoignages des musulmans qui vouent aux Yézidis une haine multiséculaire sont analysés et critiqués dans cet article, et l'on y dénonce les raisons pour lesquels on a appelé les fidèles de cette religion «Adorateurs du diable». Un petit nombre seulement d'explorateurs ont approché sa vivante réalité et sa grandeur, et montré que cette accusation était dénuée de tout fondement.


---

Between the XVIIth and the beginning of the XXth century, a number of French or french-speaking explorers had visited the regions of Kurdistan inhabited by the adepts of yezidism. In their travel books, they described their journey, their adventures, the landscapes and the customs of the inhabitants of these regions. They were interested in knowing the Yezidis and their religion, since they indirectly knew them through legends reporting that Yezidis are. They tried to collect information about these people near Turks, Arabs and more rarely near Yezidis themselves. The accounts of Muslims who hate Yezidis since centuries are here analyzed and criticized; one denounces the false reasons why adepts of yezidism were named 'Worshippers of the Devil'. Only a few number of explorers were close to the living reality of Yezidi's religion and showed that this accusation were totally unfounded.


Download article