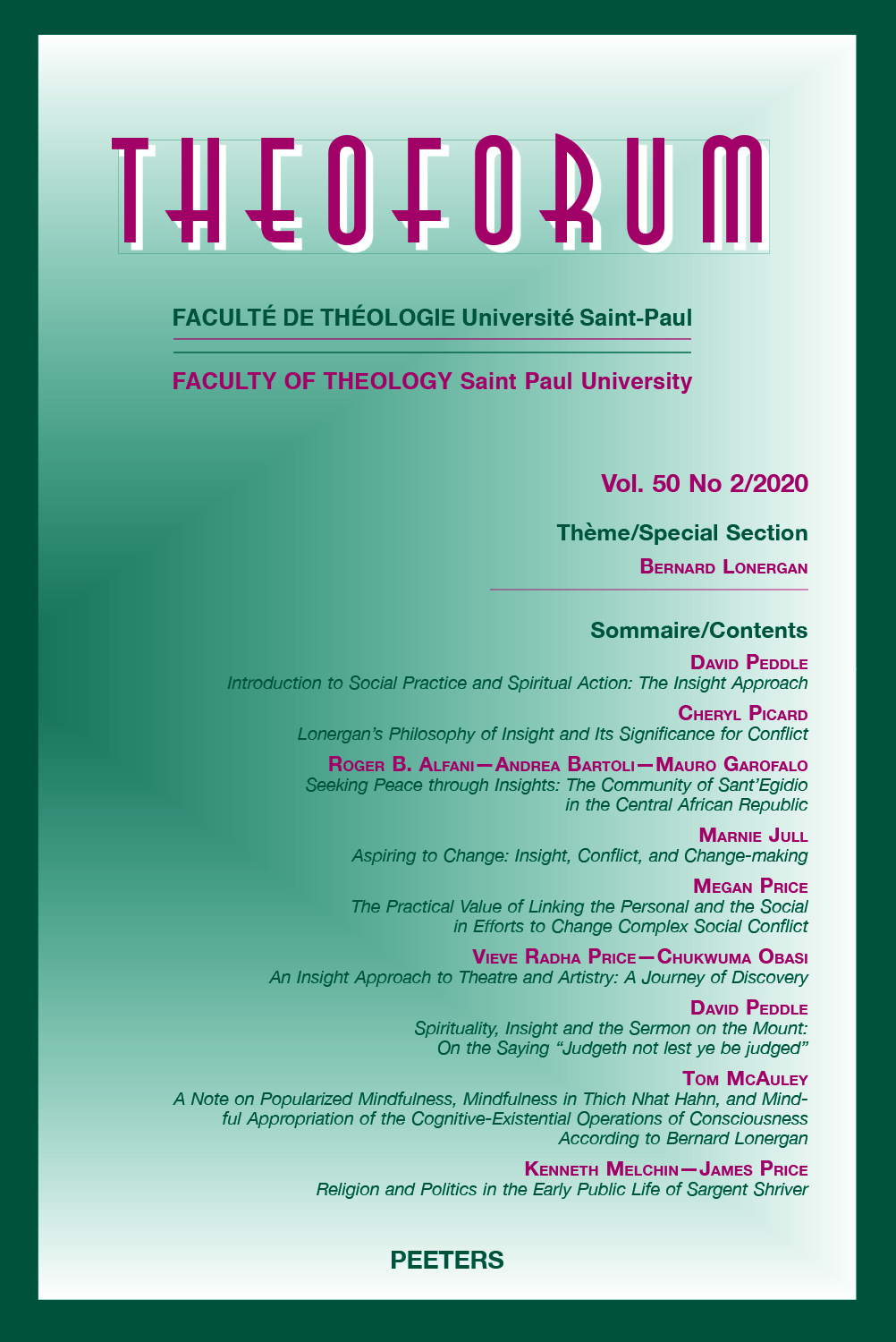 Document Details :

Title: Peirce's Contribution to the Study of Religion
Author(s): ORJI, Cyril
Journal: Theoforum
Volume: 47 Issue: 2 Date: 2016-2017
Pages: 431-460
DOI: 10.2143/TF.47.2.3284940

Abstract :
A superficial reading of C.S. Peirce leaves one with the impression that Peirce had an adversarial relationship with religion. This paper provides a context for understanding Peirce's statements on religion and shows that Peirce, like Bernard Lonergan, tried to move religious discourse to a more distinguished realm of meaning. Thus, the paper shows how integral to the Peircean system is a theism that is consistent with 'good sound solid pragmatism', which in turn can enhance the contemporary study of religion.


---

Une lecture superficielle de C.S. Peirce pourrait donner l'impression que Peirce avait une relation d'adversaire à la religion. Nous voulons fournir un contexte pour comprendre les affirmations de Peirce concernant la religion afin de démontrer que Peirce, comme Lonergan, essayait d'amener le discours religieux à un domaine de signification plus distingué. Ainsi, nous montrons à quel point le théisme est intégral au système Peirce, ce qui est conséquent avec 'un pragmatisme bon, sain et solide', qui pourrait à son tour enrichir l'étude contemporaine de la religion.


Download article