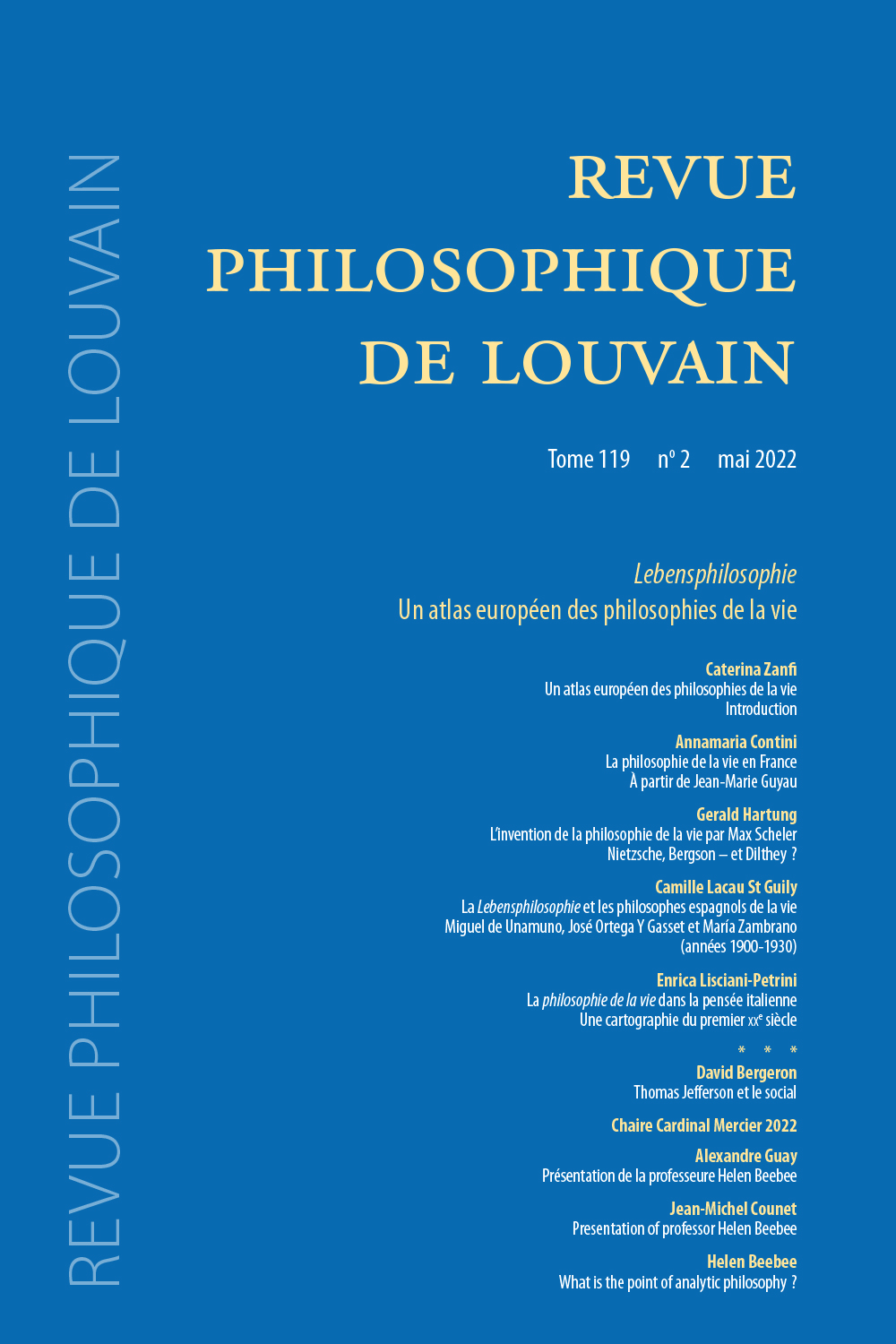 Document Details :

Title: Twardowski sur la vérité
Author(s): RICHARD, Sébastien
Journal: Revue Philosophique de Louvain
Volume: 115 Issue: 4 Date: novembre 2017
Pages: 619-645
DOI: 10.2143/RPL.115.4.3284770

Abstract :
Cet article porte sur la notion de vérité chez Kazimierz Twardowski. Celui-ci fut un disciple de Brentano, dont il a diffusé la méthode et les idées en Pologne. Mais Twardowski ne fut pas que le propagateur des idées de son maître. Comme l'exposent les deux premières parties de cet article, il s'est notamment opposé à Brentano en défendant une conception absolutiste de la vérité. Pour ce faire, il a d'abord montré que tous les soi-disant exemples de vérités relatives étaient ambigus et pouvaient être complétés de manière à exposer les jugements absolus dont ils dérivent. Il a ensuite mis en évidence le fait que la forme de relativisme qui consiste à affirmer que tout jugement est vrai pour nous est incompatible avec certains principes logiques fondamentaux, et ne peut pour cette raison être dérivée d'une thèse plus générale. La dernière partie de cet article est consacrée à la critique twardowskienne de la version forte de la vérité-correspondance développée par Russell. Après avoir montré les défauts de cette théorie en dénonçant la conception du jugement sur laquelle elle reposait, il en a proposé une version affaiblie reposant sur une conception du jugement comme acte sui generis.


---

The topic of this paper is the notion of truth in Kazimierz Twardowski's philosophy. Twardowski was a pupil of Brentano and promoted his method and ideas in Poland. However, he was more than just the propagator of the thought of his former master. As shown in the first two parts of this article, he opposed Brentano notably by defending an absolutist concept of truth. To this end, he first showed that the so-called examples of relative truths were ambiguous and could be completed in order to reveal the absolute judgments from which they are derived. He then highlighted the fact that the form of relativism according to which every judgment is true for us is incompatible with certain fundamental logical principles and cannot for this reason be deduced from a more general thesis. The last part of this article is devoted to Twardowski's criticism of the strong version of the correspondence theory of truth developed by Russell. Having set out the defects of this theory by criticising the concept of judgment on which it relies, he proposes a weakened version of this theory of truth relying on a concept of judgment as a sui generis act.


Download article