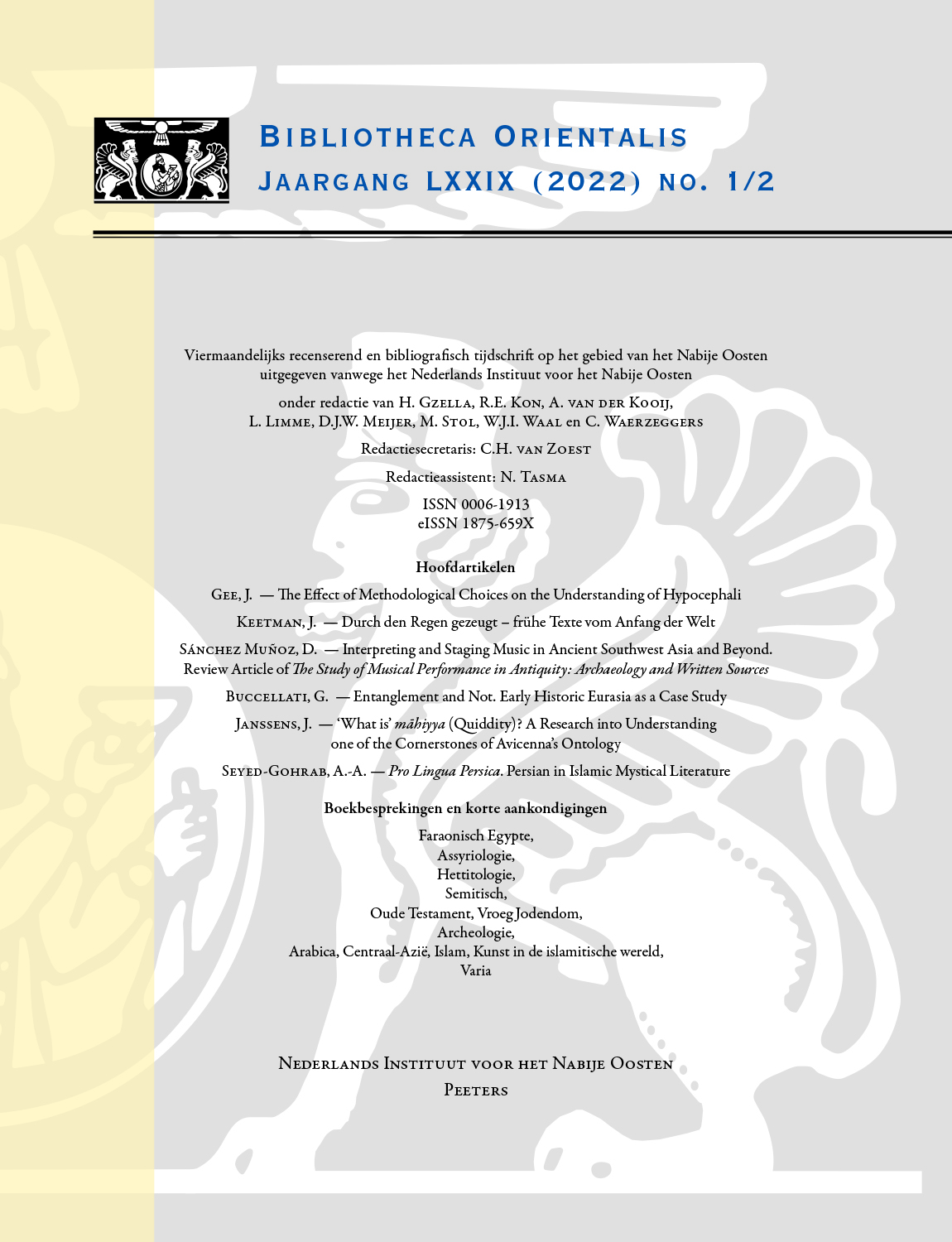 Document Details :

Title: A Diplomatic Approach to the Hieroglyphic Luwian Assur Letters
Subtitle: Their Close Relationship and Consecution
Author(s): DILLO, Martien
Journal: Bibliotheca Orientalis
Volume: 74 Issue: 5-6 Date: 2017
Pages: 527-551
DOI: 10.2143/BIOR.74.5.3284756

Abstract :
The lead strips found in Assur with Hieroglyphic Luwian writing have been identified as six letters from the late 8th century BCE, addressed to different merchants. They also express a connection with Karkamiš. Despite this however, too little is still understood about the contents of the letters due to the large number of unknown words. By using the diplomatic method which examines both the extrinsic and intrinsic characteristics of the source text, a distinction as well as a close relationship between the letters can be established, providing greater insight into their genesis and meaning. Four letters (a, e, c, f+g) are directed to three different firms, one of which at least is located in Karkamiš. The senders of these letters are 'travelling agents' affiliated to the firm led by the addressees of letter f+g. The connection between this letter and letter e surprisingly appears to have consequences for the identity of Pihami, the addressee of letter e. He must be considered to be the anonymous associate, referred to as the addressee in letter f+g. From the other group of two letters (b, d), Parniwarri, the recipient of letter b, can be identified as his namesake the amurallura/i-, named in letter f+g. His title is interpreted here as 'chief of the dogmen'. It can further be concluded that letter b is most probably a 'supplement' to letter d. Finally, the region where the sender Taksala and partner were active may be sought in Cilicia.


Download article