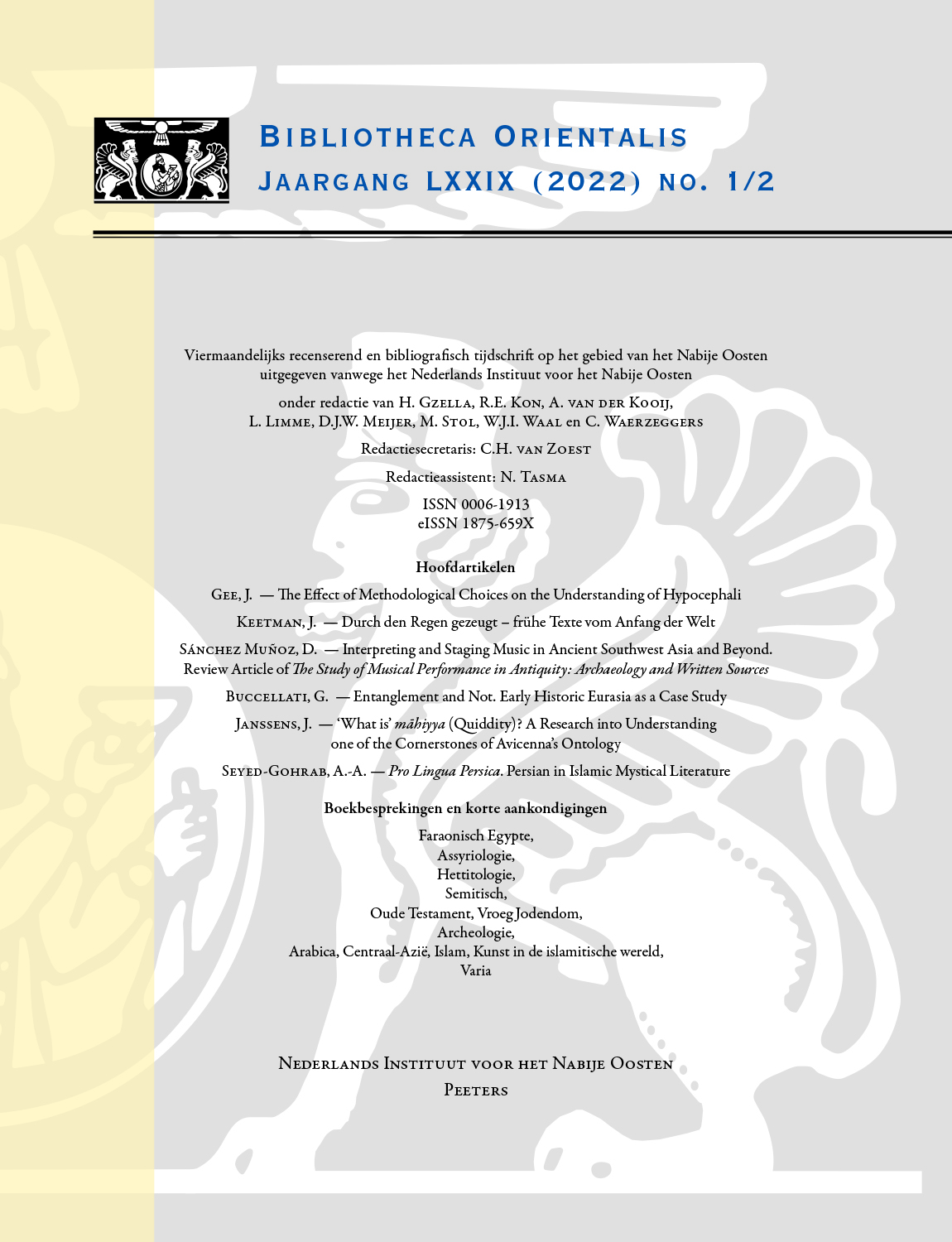 Document Details :

Title: The Vizier and the Brother
Subtitle: Sargon II's Brother and Vizier Sīn-aḫu-uṣur and the Neo-Assyrian Collateral Branches
Author(s): MAY, Natalie N.
Journal: Bibliotheca Orientalis
Volume: 74 Issue: 5-6 Date: 2017
Pages: 491-527
DOI: 10.2143/BIOR.74.5.3284755

Abstract :
It is now firmly established that Sargon II's brother Sīn-aḫu-uṣur was also his vizier (sukkallu). He was the addressee of many letters written by the subjects of the Empire. He appears on a number of contemporary documents. The present study demonstrates that the correspondence of Sargon's brother and vizier, together with some historical documents, show that Sīn-aḫu-uṣur was ruling Babylonia on behalf of his brother, the king. The paper will analyse the spheres of the king's brother's involvement in the state affairs. The article investigates the extraordinary status and functions of the sukkallu of Sargon, who restored the grandeur of this office based on the Middle Assyrian precedent especially for his brother. The author further explores Ḫarrān as the seat of the collateral royal family members and the role of the precedent of the Middle Assyrian dynasty of sukkallus, the kings of ḪaniGALbat, in the ideology of the Sargonids. Lastly, I will argue that the relationship between Sargon and Sīn-aḫu-uṣur served a model for Esarhaddon in his division of power between his two sons and heirs, Assurbanipal and Šamaš-šumu-ukīn.


Download article