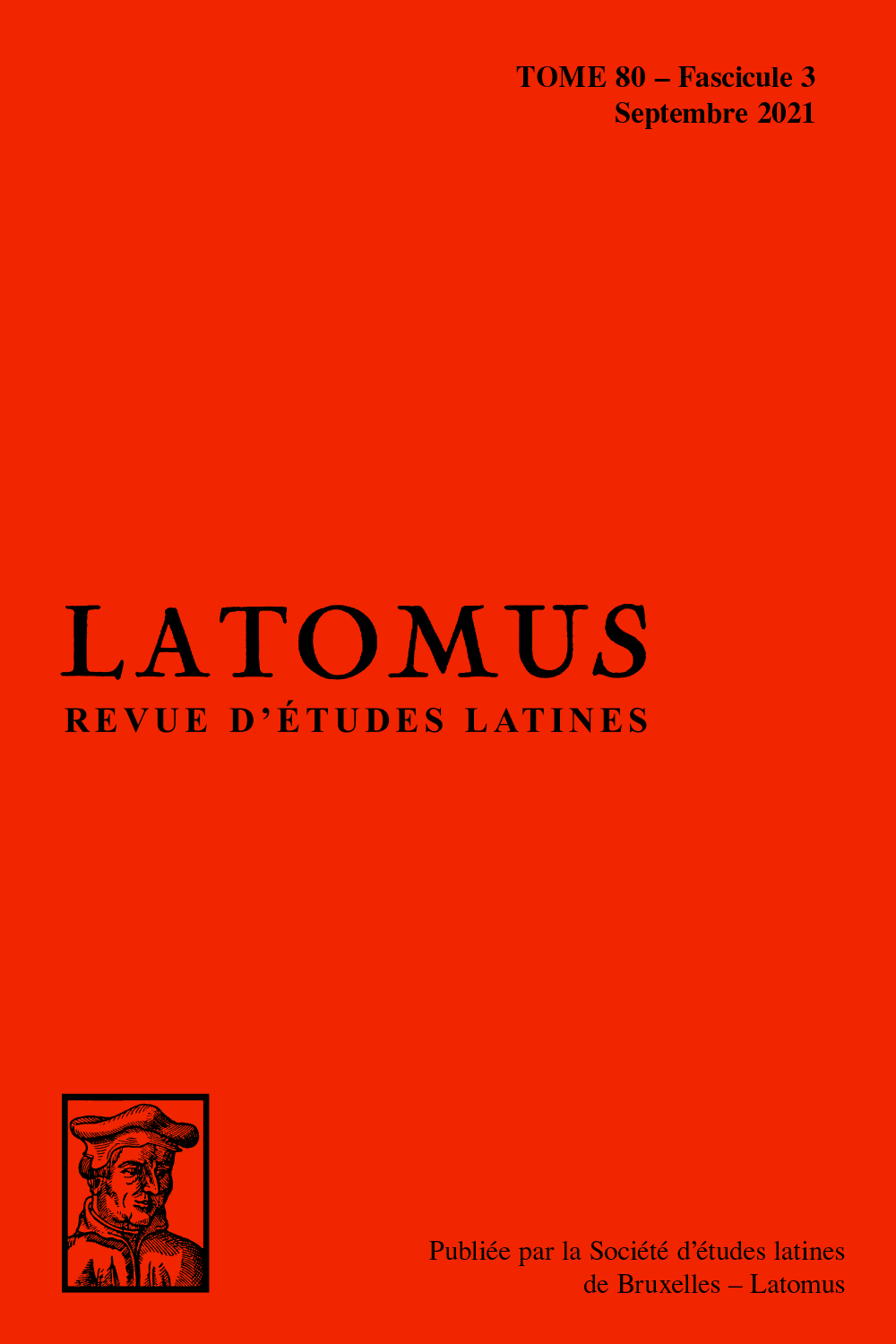 Document Details :

Title: Cicero, Paradoxa Stoicorum ad M. Brutum 38
Subtitle: An Allusion to a New Slave Specialization?
Author(s): MARZANO, Annalisa
Journal: Latomus
Volume: 77 Issue: 1 Date: 2018
Pages: 161-176
DOI: 10.2143/LAT.77.1.3284727

Abstract :
This article focuses on chapter 38 of the Paradoxa, in which Cicero attacks those prominent contemporaries of his who were too fond of their fishponds. Chapter 38 is part of the treatment of the fifth Stoic paradox, which states that only the wise man is free and all fools are slaves. The article argues that, when the rhetorical structure of the work and earlier comparisons made in the text are considered, it becomes clear that Cicero was alluding to the existence, in luxury maritime villas, of real slaves given the specific task of looking after the fishponds and their content. This reading of the text is further supported by what is currently known about Roman fish-farming practices on the basis of archaeological and comparative data. The clarification of this textual point contributes to our knowledge of the servile roles and specializations attested in very wealthy households.


Download article