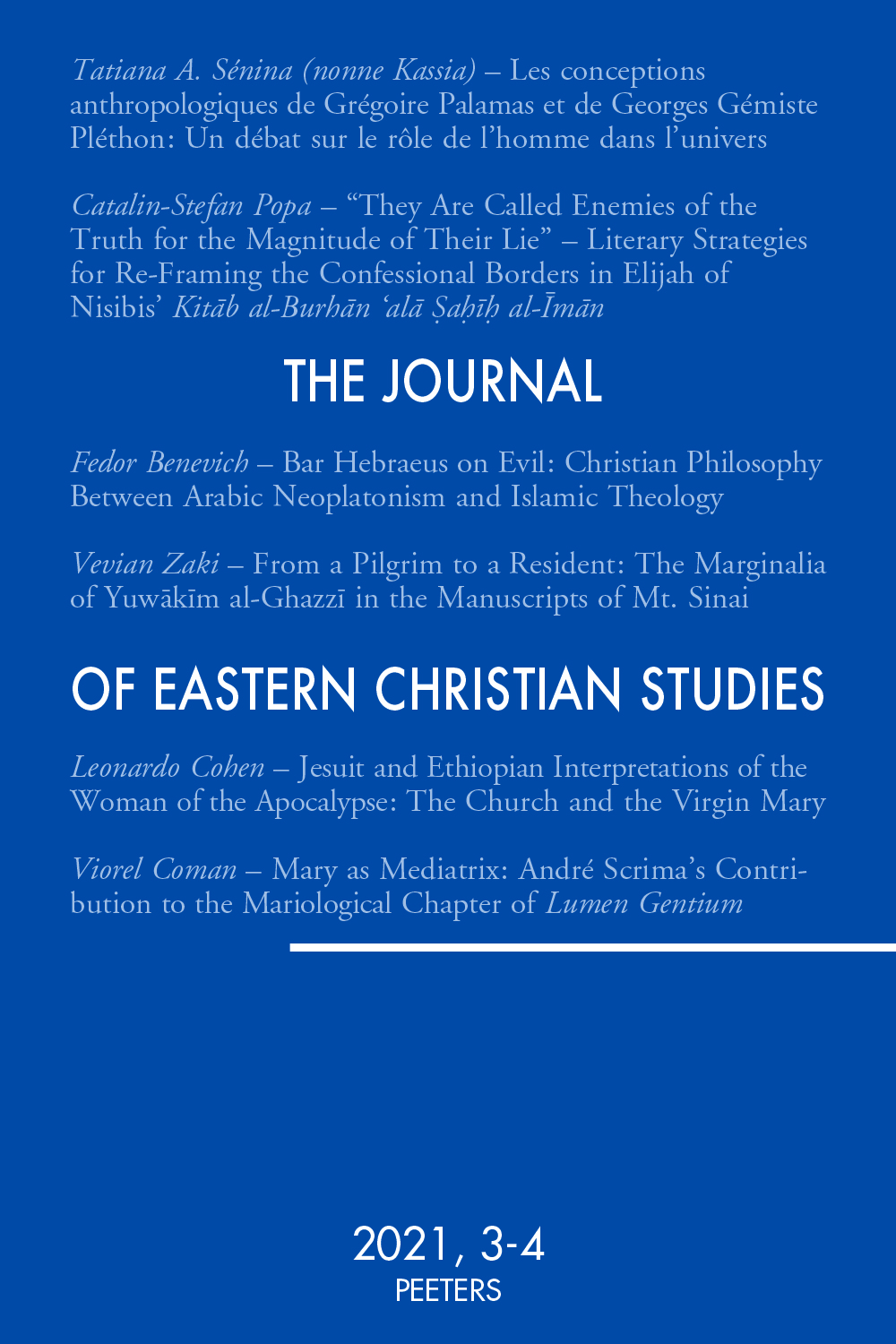 Document Details :

Title: Präsentation und Umformung biblischen Materials in den 'Uyūn al-aḫbūr des Ibn Qutayba (828-889 AD)
Author(s): PIETRUSCHKA, Ute
Journal: Journal of Eastern Christian Studies
Volume: 70 Issue: 1-2 Date: 2018
Pages: 105-122
DOI: 10.2143/JECS.70.1.3284668

Abstract :
Ibn Qutayba (828-889 CE), one of the pioneers of adab literature besides Ibn al-Muqaffā' and al-Jāḥiẓ, included in his encyclopaedic anthology 'Uyūn al-aḫbār (Quintessential Reports) a wide range of topics, beginning with religious and royal material and ending with comic and entertaining matters. He was familiar with material of Arab, Iranian, Hellenistic origin, and quotes passages from earlier scriptures, either genuine biblical verses or passages purporting to come from scriptures revealed to other prophets which are rather allusions than exact biblical quotations. Most of the biblical citations transmitted in Ibn Qutayba's 'Uyūn al-aḫbār comprise only one or two verses. A few of them are treated as amṯāl (proverbs), and sometimes it seems that the biblical background of them is almost forgotten. Most of the pseudo-biblical sermons ascribed to biblical characters take a genuine biblical verse as their starting point and combine it with biblical allusions in the rhetorical style of quṣṣāṣ. These sermons circulated apparently during the first Islamic century in oral form and were written down at the end of the 8th/the beginning of the 9th century CE. That means that Ibn Qutayba faced this material already in an Islamised form, most of it transmitted by Wahb ibn Munabbih (d. 728 or 732). The longer biblical citations in the 'Uyūn al-aḫbār stem from the Gospel of Matthew; apparently Ibn Qutayba had a copy of it in an Arabic translation going back to a Syriac original. Additionally, we can assume that Muslims knew some of early Arabic translations of Christian ascetic collections and florilegia and were able to draw on these works as sources for biblical quotations.


Download article