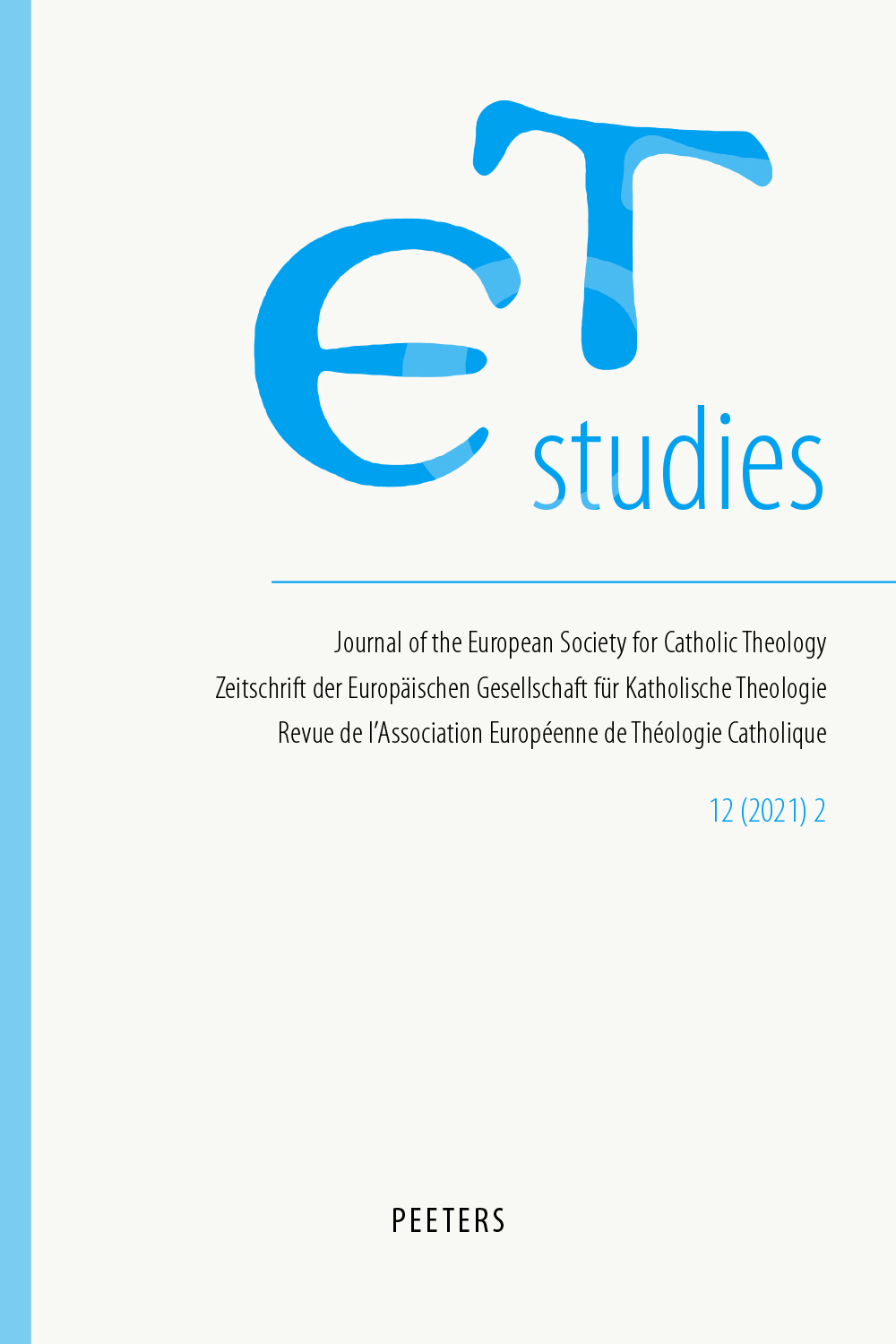 Document Details :

Title: Mutter Teresa: Heilige der Dunkelheit
Subtitle: Seelisches Leid als Folge fragwürdiger theologischer Lehrmeinungen?
Author(s): WEß, Paul
Journal: ET-Studies
Volume: 9 Issue: 1 Date: 2018
Pages: 91-115
DOI: 10.2143/ETS.9.1.3281498

Abstract :
Am 4. September 2016 wurde Mutter Teresa von Kalkutta heiliggesprochen. Seither ist es um diese Heilige der Nächstenliebe stiller geworden, was auch an den vielen Fragen liegen mag, die sie uns durch das unermessliche Leid in ihrem Leben, das erst nach ihrem Tod an die Öffentlichkeit gelangte, aufgegeben hat: Wie war es möglich, dass eine so tiefgläubige Frau nach ihrem Berufungserlebnis fast nur mehr ein 'furchtbares Gefühl der Verlorenheit', eine 'unbeschreibliche Dunkelheit' und 'Einsamkeit' erfuhr, die sie als 'Folter und Qual' beschrieb, aber sogar ihren Mitschwestern gegenüber verbarg? Genügen die bisher gegebenen Erklärungen? Um Antworten zu finden, sollen mögliche Gründe des Leidens von Mutter Teresa in den theologischen Grundlagen der Spiritualität gesucht werden, in der sie aufgewachsen ist und in das Ordensleben eingeführt wurde. Die Wahrheit jener Glaubenslehren nahm sie ihr Leben lang als selbstverständlich an und hinterfragte sie daher nicht. Auch ihre geistlichen Begleiter dachten nicht daran, dass hier die Ursachen ihrer seelischen Not zu suchen wären, und konnten ihr vielleicht deshalb nicht wirklich helfen. Die folgenden Überlegungen könnten dazu beitragen, dass andere, die mit gleicher Bereitschaft den Weg Jesu gehen wollen, nicht so großes Leid ertragen müssen, sondern selbst mehr Freude erfahren und diese anderen vermitteln können. Diesen Fragen ist dabei nachzugehen: Möglichkeit einer Schau Gottes selbst? Jesus als göttlicher Bräutigam und Gemahl? Nächstenliebe nur Jesus zuliebe? Selbstlose Liebe als Ideal?


---

Mother Teresa was canonised on 4 September 2016. Since then silence has descended on this saint of charitableness, and many questions remain unanswered that she has left us concerning the immense distress in her life, which first became public only after her death. How was it possible for a woman of such deep faith and after the experience of her calling could suffer almost only a 'dreadful feeling of being lost', an 'indescribable darkness' and 'loneliness', which she described as 'torture and torment', but which she even concealed from her fellow sisters. Have sufficient explanations been given yet? In looking for answers, possible grounds for Mother Teresa's sorrows will be sought in the theological foundations of her spirituality with which she grew up and which she would bring into the life of her Order. She accepted without question her whole life long the truth of every doctrine as self-evident. Moreover, her spiritual companions never thought at all to look here for the cause of her spiritual needs and so could not offer her any real help. The following reflections can contribute to that end so that others, who follow the way of Jesus with similar consequences, do not bear so great a distress, but themselves experience much more a joy and are able to communicate this to others. These questions remain: about the possibility of seeing God himself; about Jesus as a divine bridegroom and husband; about showing charity just to please Jesus; about selfless love as an ideal.


---

Mère Térésa a été canonisée le 4 septembre 2016. Depuis lors, le silence a de plus en plus entouré cette sainte de charité, peut-être dû aussi à beaucoup de questions restées sans réponse concernant l'immense détresse qu'elle a connue dans sa vie, et qui n'a été révélée au public qu'après sa mort. Comment est-il possible qu'une femme d'une telle profondeur de foi et à la vocation éprouvée, ait pu souffrir, quasiment seule, d'un «horrible sentiment d'être perdue», d'une «indescriptible obscurité» et de «solitude», ce qu'elle a qualifié de «torture et de tourment», mais qu'elle a caché même à ses sœurs. A-t-on suffisamment expliqué cela jusqu'à présent? En quête de réponses, on cherchera des raisons possibles aux peines de Mère Térésa dans les fondements théologiques de sa spiritualité, avec lesquels elle a grandi et selon lesquels elle a été introduite dans la vie de son Ordre. Elle a accepté tout au long de sa vie, comme allant de soi, la vérité de chaque point de ces doctrines et ne les a donc pas questionnées. De plus, ses conseillers spirituels n'ont jamais pensé à regarder de ce côté pour chercher les causes de ses peines spirituelles. Ils n'ont pas pu, probablement de ce fait, lui apporter une véritable aide. Les réflexions qui suivent pourraient contribuer à ce que d'autres qui veulent marcher à la suite de Jésus avec un pareil engagement, n'aient pas à supporter une si grande détresse, mais puissent éprouver plus de joie et la communiquer à d'autres. Les questions suivantes seront à traiter: la possibilité de voir Dieu; Jésus comme jeune marié et époux divin; amour du prochain seulement pour l'amour de Jésus; amour purement altruiste comme idéal.


Download article