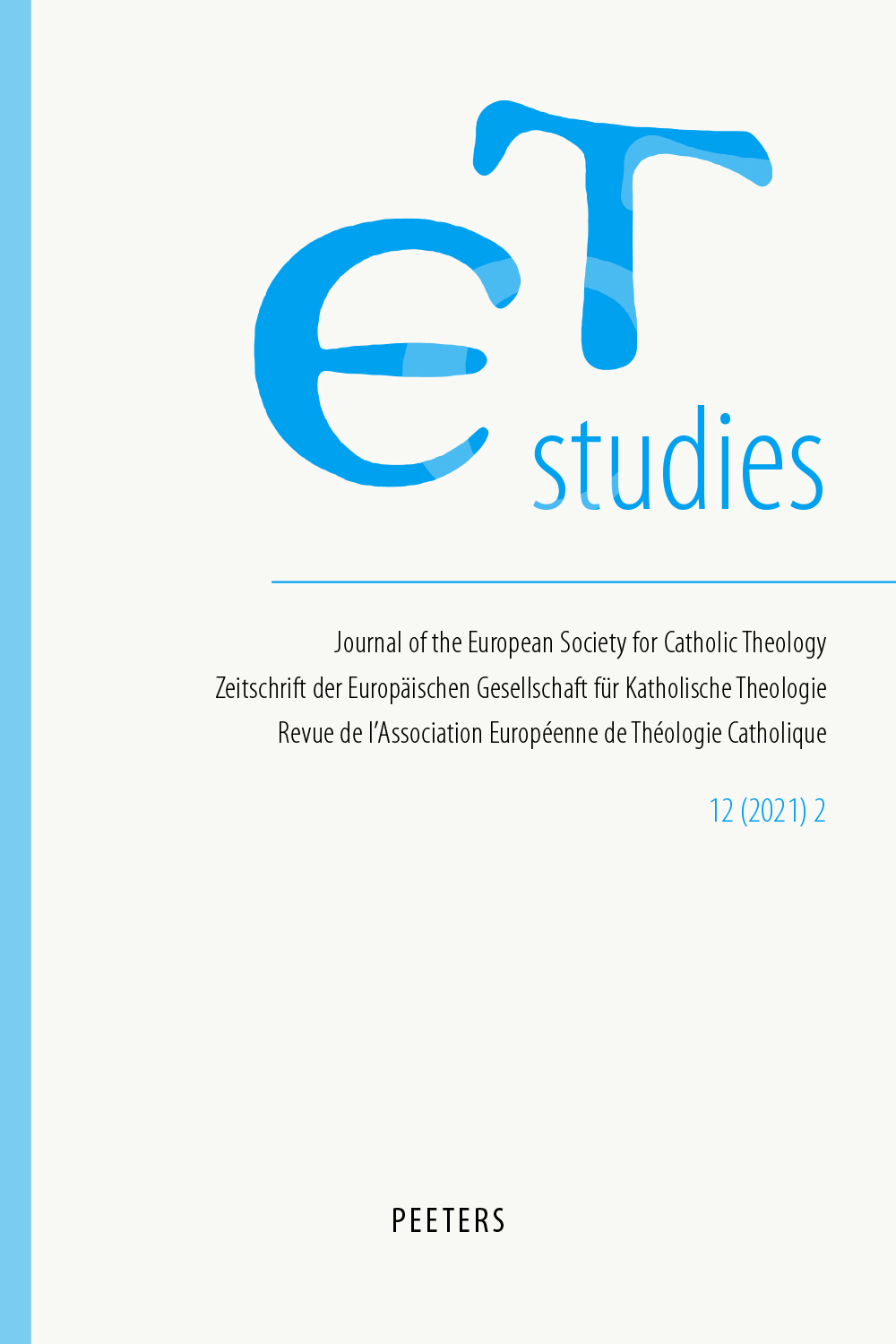 Document Details :

Title: Widerstand gegen Papst Franziskus und seine Reformen
Subtitle: Empirische Beobachtungen am Beispiel der Internetsite kath.net
Author(s): STRUBE, Sonja Angelika
Journal: ET-Studies
Volume: 9 Issue: 1 Date: 2018
Pages: 27-50
DOI: 10.2143/ETS.9.1.3281495

Abstract :
Extrem konservative katholische Kreise, die sich bis 2013 gerne 'papsttreu' nannten, kritisieren Papst Franziskus heftig, bisweilen bis zur Verächtlichmachung. Auf der Basis einer empirischen Analyse der privaten neurechten katholischen Internetseite kath.net und ihrer Userkommentare stellt der Artikel religiöse Einstellungen und persönliche Haltungen scharfer Franziskuskritiker/innen dar. Dabei zeigen sich fundamentalistische Tendenzen der Vereindeutigung und Verabsolutierung der eigenen Perspektive, vor allem aber zahlreiche Merkmale von Autoritarismus (als eines zentralen sozialpsychologischen Erklärungsfaktors für die Ausbildung rechtsextremer Einstellungen und Gruppenbezogener Menschenfeindlichkeit) bzw. einer autoritären Persönlichkeitsstruktur, wie sie Theodor W. Adorno et. al. 1950 beschrieben haben (Studien zum autoritären Charakter). Die verwirrend vielfältigen Kritikpunkte rechtskatholischer Franziskusgegner/innen, ihre scharfe Ablehnung der Enzykliken AL und LS, ihr Einfordern rigider Vorschriften und Strafen, ihr Polemisieren gegen Barmherzigkeit, ihre Abwertung kontextueller Theologien ebenso wie sozialpolitischen Engagements erklären sich vor diesem Hintergrund vor allem als Aspekte autoritärer Unterwürfigkeit gepaart mit autoritärer Aggression sowie der Projektivität und Anti-Intrazeption. Kirchenpolitisch folgte daraus die Notwendigkeit einer Absage an autoritäre Denkmuster und Strukturen, seelsorglich die Notwendigkeit der Ich-Stärkung.


---

There are some extremely conservative Catholic circles that like to call themselves 'faithful to the pope', but who criticize Pope Francis violently, sometimes even showing contempt. Based on empirical analysis of the private new-right Catholic website kath.net and its user comments, the article sets out the cutting religious and personal attitudes of Francis's critics. This reveals fundamentalist tendencies that shun ambiguity and make absolute their own perspective, but above all show many authoritarian features that are a central socio-psychological explanatory factor for the formation of extreme right-wing attitudes and group-focused antagonism. They also show an authoritarian personality structure as described by Theodor W. Adorno and others in The Authoritarian Personality (1950, English 1993). The variety of criticisms from Francis's right-wing Catholic opponents is rather confusing. Their sharp rejection of the encyclicals AL and LS, their call for more rigorous rules and penalties, their polemic against mercy, their devaluation of contextual theologians with a socio-political engagement can be understood against this background as aspects of authoritarian subservience coupled with authoritarian aggression as well as projectivity and anti-intraception. It follows that there is a need in church policy to reject authoritarian thought-patterns and structures and, pastorally, a need to strengthen egos.


---

Il existe des cercles catholiques extrêmement conservateurs qui aiment se qualifier de «fidèles au pape» mais qui critiquent violemment le pape François, parfois même, avec un mépris manifeste. En se fondant sur une analyse empirique du tout nouveau site Web catholique, de droit privé, kath.net et sur les commentaires de ses utilisateurs, l'article expose les attitudes religieuses et personnelles tranchantes des critiques de François. Il y apparaît des tendances fondamentalistes, qui, sans aucune ambiguïté, font de leur propre perspective un absolu. Mais, par-dessus tout, elles présentent de nombreux signes d'autoritarisme, ce qui est un important facteur d'explication socio-psychologique pour la formation d'attitudes d'extrême-droite et d'une opposition concentrée sur un groupe. Elles révèlent également une structure de personnalité autoritaire, telle celle que Theodor W. Adorno et d'autres ont décrite dans La personnalité autoritaire (1951, trad. anglaise 1993). La diversité des critiques des opposant de droite à l'égard de François peut laisser perplexe. Leur net rejet des encycliques Amoris Laetia et Laudato Si, leur appel à des règles plus rigoureuses et à des sanctions, leur polémique contre la miséricorde, leur dévaluation des théologiens contextuels engagé sur le plan socio-politique, peuvent se comprendre dans ce contexte comme des aspects d'une soumission à l'autorité, doublée d'agression contre l'autorité, de projectivité et d'anti-intraception. Il en résulte un besoin, dans la politique de l'Église, de rejeter les schémas de pensée et les structures autoritaires, et, du point de vue pastoral, un besoin de renforcer les egos.


Download article