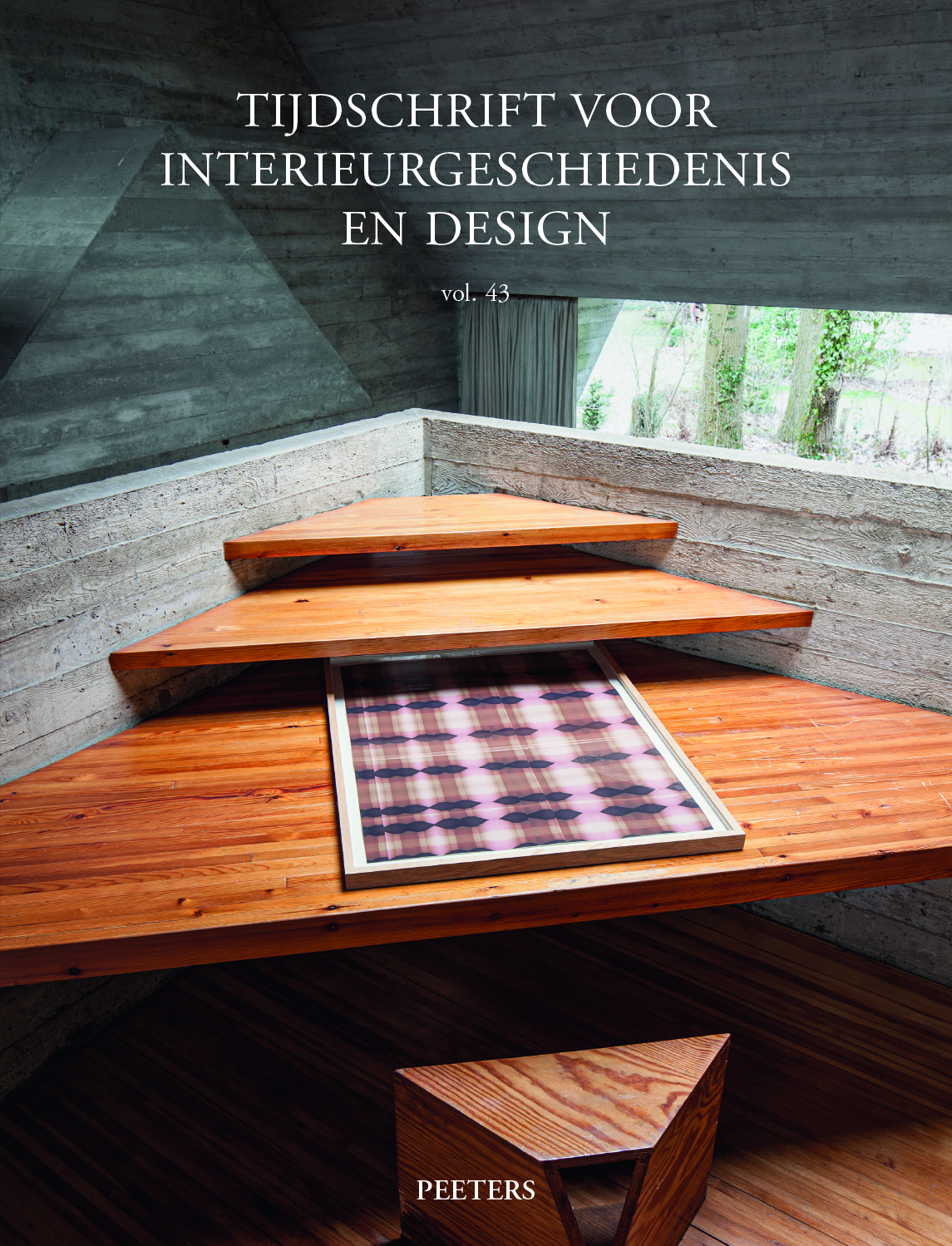 Document Details :

Title: Oscar Van de Voorde (1871-1938)
Subtitle: Architect en meubelontwerper
Author(s): DE KEERE, Thomas
Journal: Tijdschrift voor Interieurgeschiedenis en Design
Volume: 40 Date: 2018
Pages: 85-102
DOI: 10.2143/GBI.40.0.3278520

Abstract :
Oscar Van de Voorde (1871-1938) worked as an architect, furniture designer and teacher at the beginning of the 20th century. He played a particularly important role in architectural education after being appointed Director of the Royal Academy for Fine Arts in Ghent in 1922. Along with his predecessor Jean Delvin he would achieve major reforms in architectural education and make it more practice-based. Alongside his academic career Van de Voorde was especially active as an architect, designing (temporary) exhibition pavilions, residential houses and bank buildings. During the reconstruction period soon after World War I he was the head of the Gentse Maatschappij voor Goedkope Woningen (Ghent Society for Affordable Housing) for which he designed several social garden suburbs in and around Ghent. His biggest and most important commission was the design of various exhibition pavilions for the world exhibition organised in Ghent in 1913. World exhibitions were above all a European phenomenon that enabled the industrialised nations to showcase their industries, arts and science. In 1902 the Prima Esposizione Internazionale d'Arte Decorativa Moderna was organised in the Italian city of Turin: the first international exhibition to be entirely dedicated to the decorative arts. Belgium also took part in these exhibitions by sending out to Turin, among others, Victor Horta, Georges Hobé and Wolfers jewellers. It is remarkable that space was reserved within the Belgian pavilion for the so-called Collectivité Gantoise, a group of young designers from Ghent who could thus introduce their work. This was the international debut for the Ghent architect Oscar Van de Voorde, who presented a furniture ensemble here. It was at these (inter)national exhibitions that Van de Voorde displayed mainly contemporary furniture ensembles which were inspired by new, modern influences from places such as Vienna and Darmstadt. Here he was able to demonstrate to the outside world that he was much more than an architect, and in fact more of an artist-designer. Van de Voorde designed several furniture ensembles and he was responsible for various interior furnishings. This aspect of Van de Voorde's career long remained underexposed.


Download article