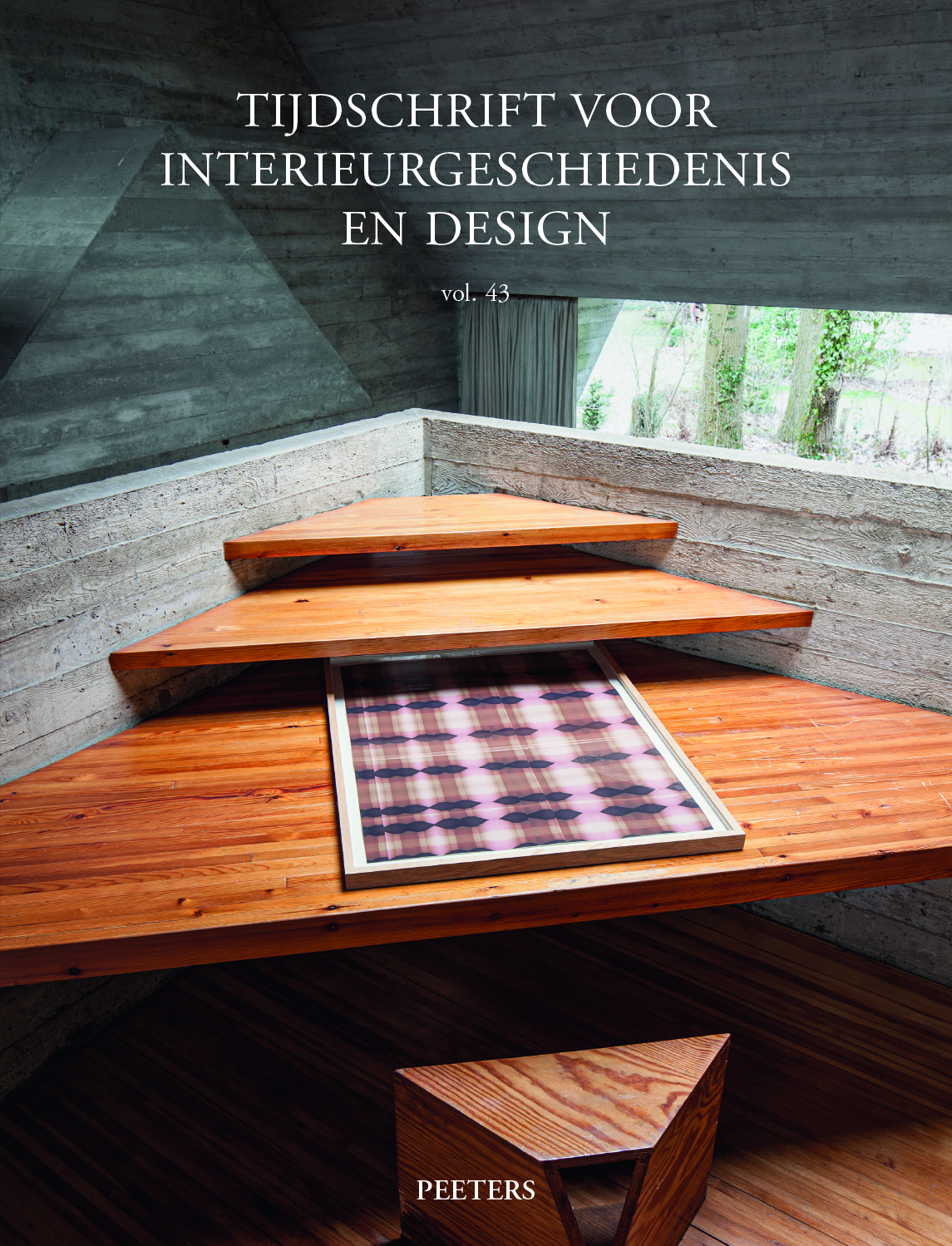 Document Details :

Title: Van schilder tot verzamelaar
Subtitle: De Brusselse atelierwoning van André Hennebicq (1873)
Author(s): NUYTINCK, Bart
Journal: Tijdschrift voor Interieurgeschiedenis en Design
Volume: 40 Date: 2018
Pages: 69-83
DOI: 10.2143/GBI.40.0.3278519

Abstract :
This research into the surviving studio house of André Hennebicq (1836-1904) in Sint-Gillis aims to offer an insight into how a painter's studio was conceived during the second half of the 19th century in Brussels and in which context it was embedded. Notarial and urban planning sources, an old photo and auction catalogues made it possible to largely reconstruct the original interior that has since been lost. This has shown that the studio was strongly embedded in contemporary 19th-century domestic culture and not just used as work space. It also proved to be an eclectically decorated reception area in which the painter became a collector at the same time. During the second half of the 19th century numerous artists in Brussels commissioned architects to design a studio house for them. This phenomenon, which also occurred in other European metropolises, may be part of the desire of a particular type of artist to be recognised by his clients in the high bourgeoisie as their equal. Just like the bourgeoisie, painters and sculptors went in search of still affordable plots of land with a favourable orientation on the outskirts of the city. Soon 'artists' districts' developed with buildings whose exteriors fitted in with the city's new fashionable appearance. In turn, the sometimes opulent interiors of these artistic residences and studios influenced the domestic culture of their visitors, a trend that was not only adopted by their fashionable clientele but which also penetrated the wider bourgeois interior. The design and furnishing of Hennebicq's studio demonstrate a refined taste and offers us, along with his domestic interior, an insight into a type of interior that has often been lost.


Download article