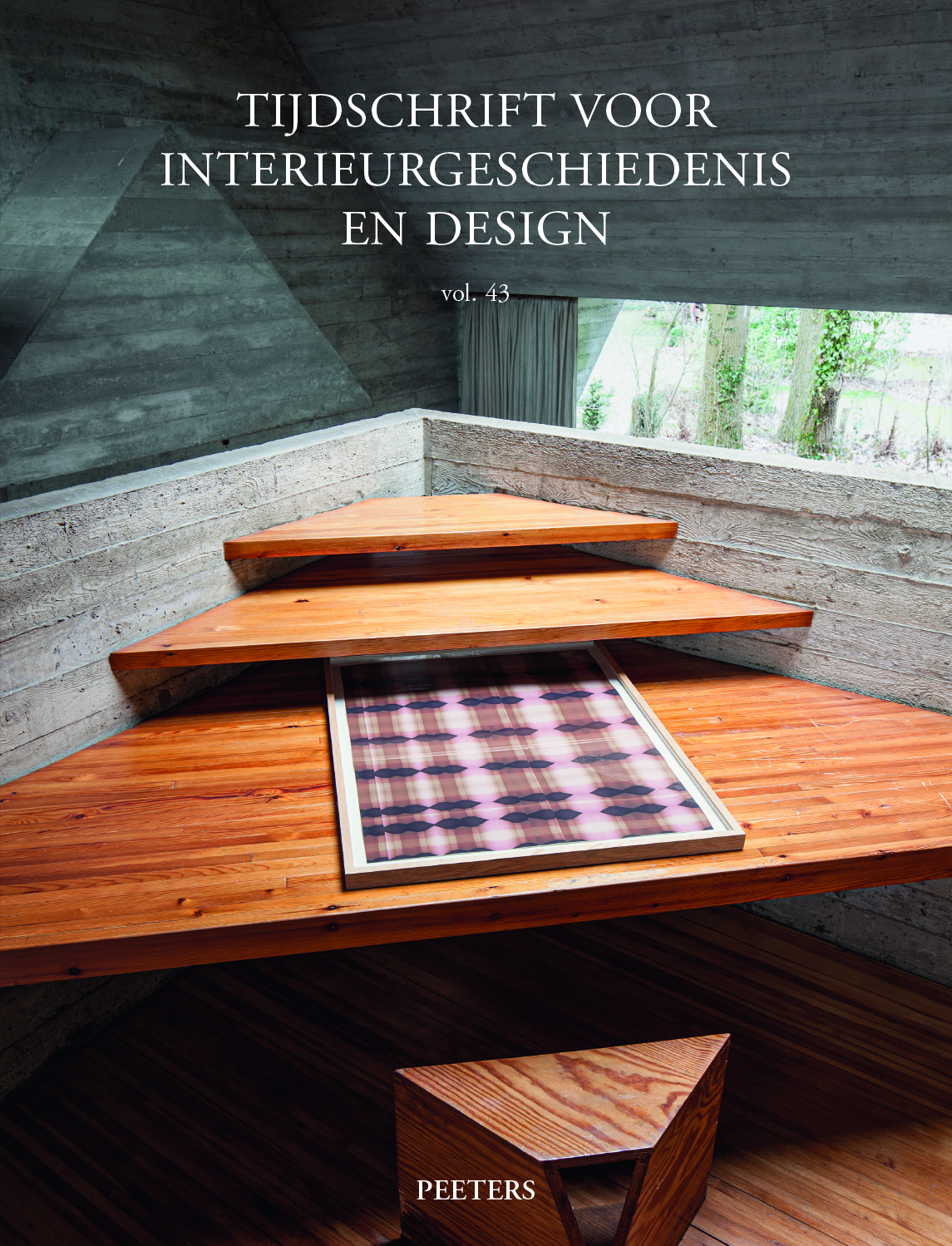 Document Details :

Title: Boeken en prenten van 'Belgische' juweliers en edelsmeden in de lange 18de eeuw
Subtitle: De veilingcatalogi van Michel François t'Sas (1768), Jean François Joseph Beghin (1787) en Pierre Joseph Jacques Tiberghien (1813)
Author(s): NYS, Wim
Journal: Tijdschrift voor Interieurgeschiedenis en Design
Volume: 40 Date: 2018
Pages: 1-25
DOI: 10.2143/GBI.40.0.3278516

Abstract :
Generally speaking, we have virtually no known details for the long 18th century about the presence of ornamental design prints, model or handbooks in the workshops of jewellers, gold- and silversmiths in the Southern Netherlands. They are not mentioned in inventories because they were considered as part of the tools that generations of craftsmen passed on from father to son, or from master to apprentice, as a memory aid or as a source of inspiration. Only when a public sale was held can we sometimes discover a few details, but even then we need to exercise caution for a variety of reasons: the prints may have been part of the merchandise of the gold- or silversmiths, who may have been active as art or print dealers, or the prints may have been included in their collections as collectable items rather than as work materials, or they may instead have been added posthumously to the sale by the heirs, executors or auctioneers. These mechanisms are clearly illustrated by the auction catalogues of court jeweller Michel François t'Sas (b. 1701) from Brussels and engraver, modeller and interior designer Pierre Joseph Jacques Tiberghien (1755-1810) from Ghent. Nonetheless, the number of known auction catalogues of gold- and silversmiths from the Southern Netherlands is still too small to draw any firm conclusions. One can only hope that more examples will come to light, such as the recently discovered catalogue of the book auction of silversmith Jean François Joseph Beghin (1727-1787) from Mons, to provide us with better insights. The mention of copper plates in the auction catalogue of t'Sas and the presence of contemporary graphic art, e.g. after the painter Jean Laurent Krafft, but also the fact that his son Nicolas Joseph t'Sas (1740-1800) was active as a print expert and dealer, indicate that t'Sas at least matches the profile of a collector focused on reselling works of art, if not actively involved in the trade in prints. Iconographically still important in the 18th century is Rubens's prints and in its slipstream prints after Van Dyck, not only in quantitative terms but also in the promotion of auctions. The few concrete references to ornament design or model prints by Lepautre, the Elements d'Orfèvrerie by Pierre Germain (1716-1783) and the Vignettes et Cartels by Pierre Edmé Babel (1720-1775) confirm the hypothesis that French prints were an important source for the development of the gold- and silversmith's art in the Southern Netherlands. Except for a series of prints by Heylbrouck and Tiberghien's own graphic work, neither the archival research for the Waasland nor the literature review for the Southern Netherlands, in particular Antwerp, uncovered any concrete traces of Flemish ornament design prints for gold- or silversmith's work in inventories or (announcements of) auctions of jewellers, gold- and silversmiths during the long 18th century.


Download article