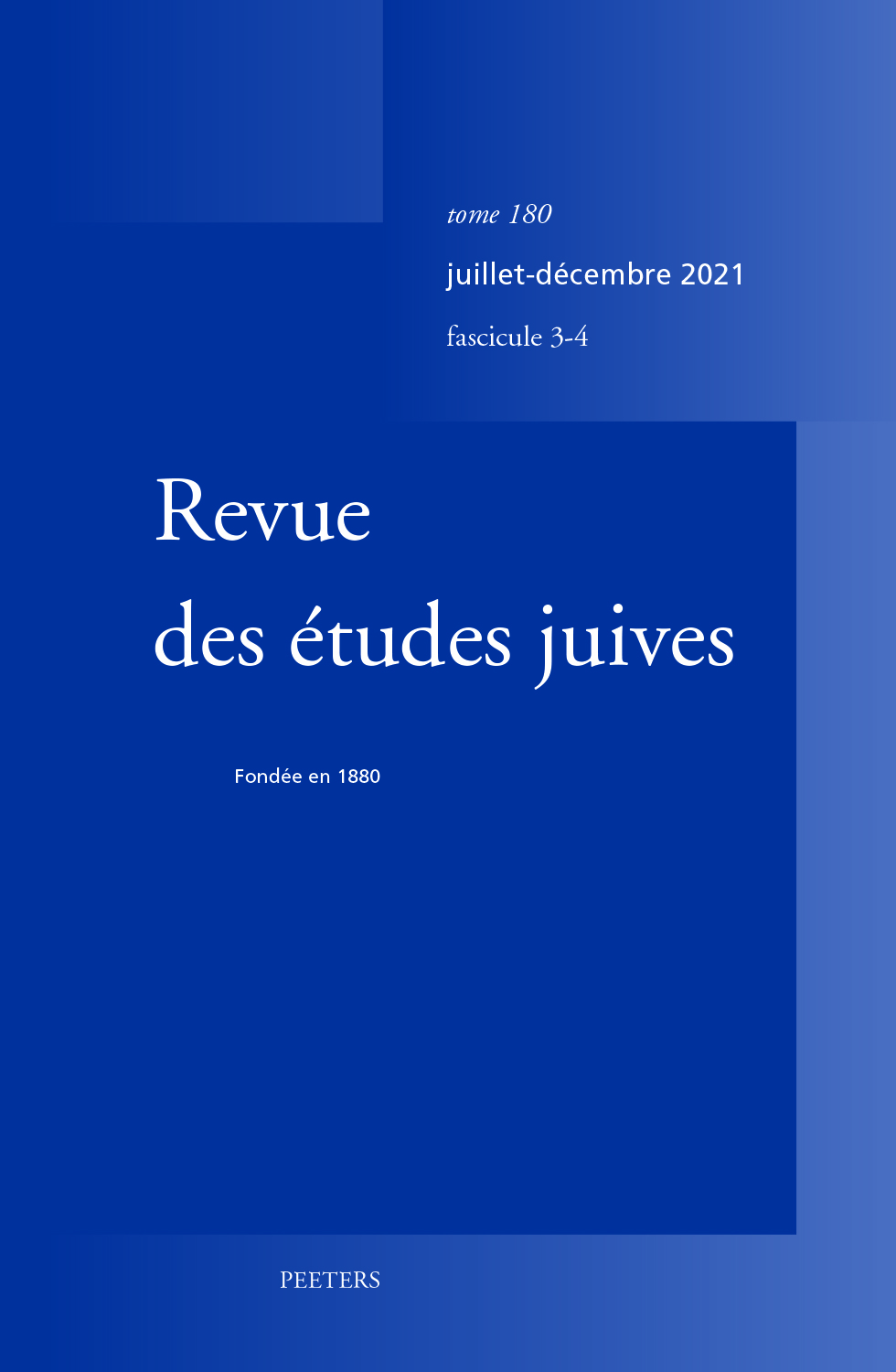 Document Details :

Title: Leopoldus Iudaeus necromanticus
Subtitle: Concerning an Unpublished, Sixteenth-Century Day-Book Entry on the Execution of Lippold Ben Chluchim in Berlin, 1573
Author(s): MCDONALD, William C.
Journal: Revue des Études Juives
Volume: 176 Issue: 3-4 Date: juillet-décembre 2017
Pages: 333-353
DOI: 10.2143/REJ.176.3.3268995

Abstract :
Lippold (Leupold) Ben Chluchim (Hluchen), a high official at the court of the Elector of Brandenburg, was imprisoned and brutally executed on the spurious charge of regicide in Berlin in 1573. This article, after sketching Lippold's situation, treats a heretofore unpublished, contemporary response to his public humiliation and execution. The author is a prominent Lutheran clergyman and poet laureate, Georgius Agricola (1554-1630), who composed eight Latin verses (including an elegiac couplet) in his personal copy of a calendarium historicum. Surprisingly to modern readers, Agricola celebrates Lippold's fate, lauding his torture and murder. Agricola labels Lippold a necromanticus, a canard that reinforces the anti-Jewish myth of sorcery and conjuration.


---

Lippold (Leupold) Ben Chluchim (Hluchen), haut fonctionnaire de la cour de l'Électeur de Brandebourg, fut emprisonné et brutalement exécuté à Berlin en 1573, jugé coupable de régicide (sur la base d'une accusation sans aucun fondement). Le présent article, après une vue d'ensemble de la situation de Lippold, examine un texte inédit au sujet de son humiliation et de sa mise à mort publiques. L'auteur de cet écrit est un pasteur luthérien renommé et poète, Georgius Agricola (1554-1630), qui composa à l'occasion huit vers en latin (dont un distique élégiaque) dans son propre exemplaire d'un calendarium historicum. Le lecteur moderne s'étonnera de voir qu'Agricola se réjouit du destin de Lippold et approuve la torture et l'assassinat de celui-ci. Agricola décrit Lippold comme un necromanticus, une mystification qui renforce le mythe antijuif de sorcellerie et de conspiration.


Download article