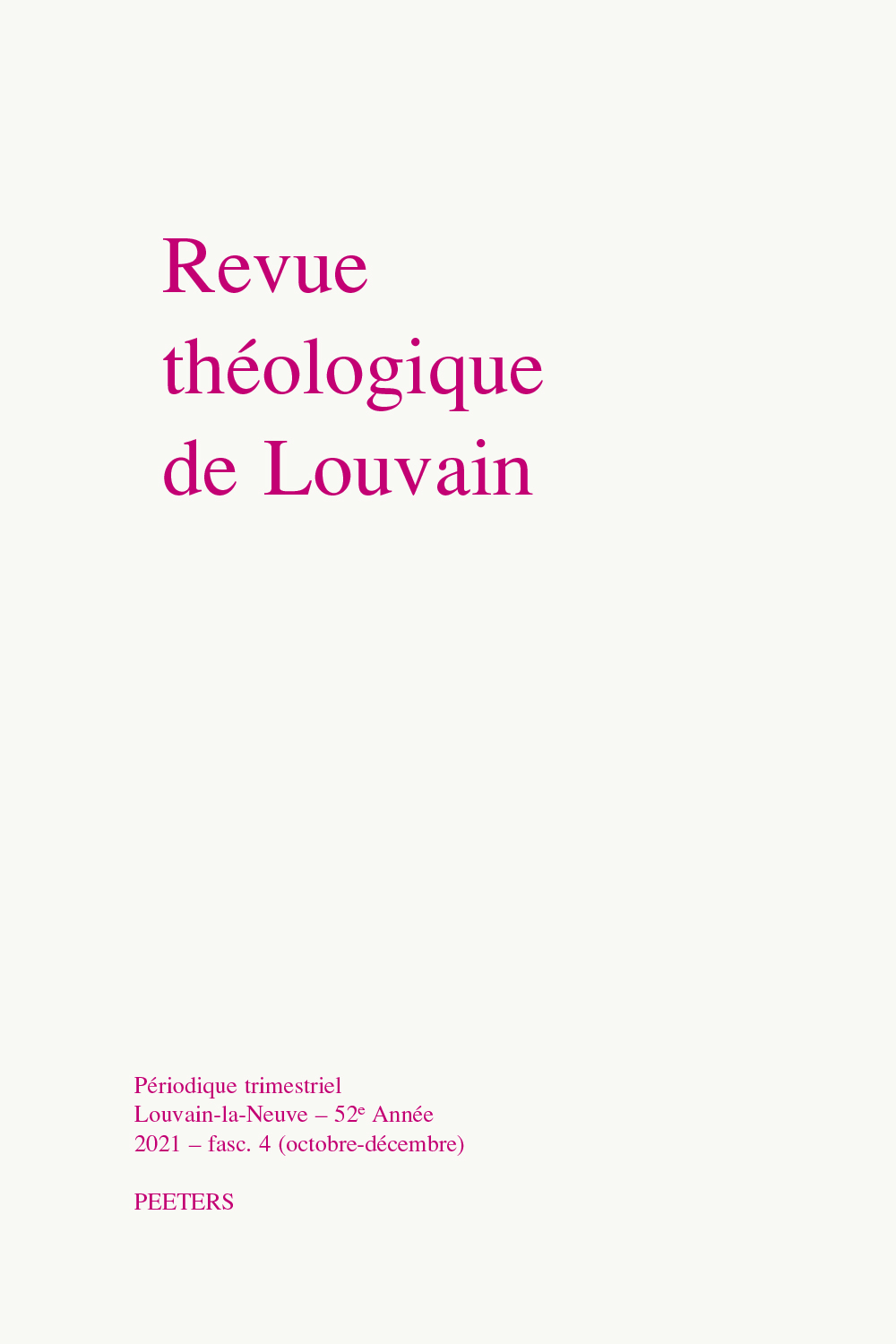 Document Details :

Title: La suspension de l'identité dans l'épître de Jacques
Author(s): FRICKER, Denis
Journal: Revue Théologique de Louvain
Volume: 48 Issue: 4 Date: 2017
Pages: 468-491
DOI: 10.2143/RTL.48.4.3265660

Abstract :
Un état de la question montre que les tentatives de contextualisation de l'épître de Jacques aboutissent à des conclusions fort contradictoires, comme si l'épître laissait en suspens la question de l'identité de son auteur et de ses destinataires. La mise à contribution des théories psychosociales ainsi que d'études socio-historiques et postcoloniales récentes décèlent, quant à elles, la valorisation d'une identité monolithique et fortement idéalisée, indépendamment de toute contrainte sociale ou historique. En s'appuyant sur l'exégèse de Jc 1,16-28, cette suspension de l'identité peut alors être perçue comme la promotion d'une identité uniquement reçue de Dieu et qui ne peut être vérifiée que concrètement, par la solidarité envers les démunis.


---

As shows it the status quæstionis, the attempts to identify the historical context of James letter have resulted in totally contradictory conclusions. It is like James suspending the question of identity. Furthermore, the use of psychosocial theories and socio-historical or postcolonial studies reveals a strongly idealized identity in James, free from contextual constraints. With reference to James 1,16-28, this refusal to identify can be understood as the promotion of an identity essentially received from God, which can be checked only by showing real solidarity with those in great need.


Download article