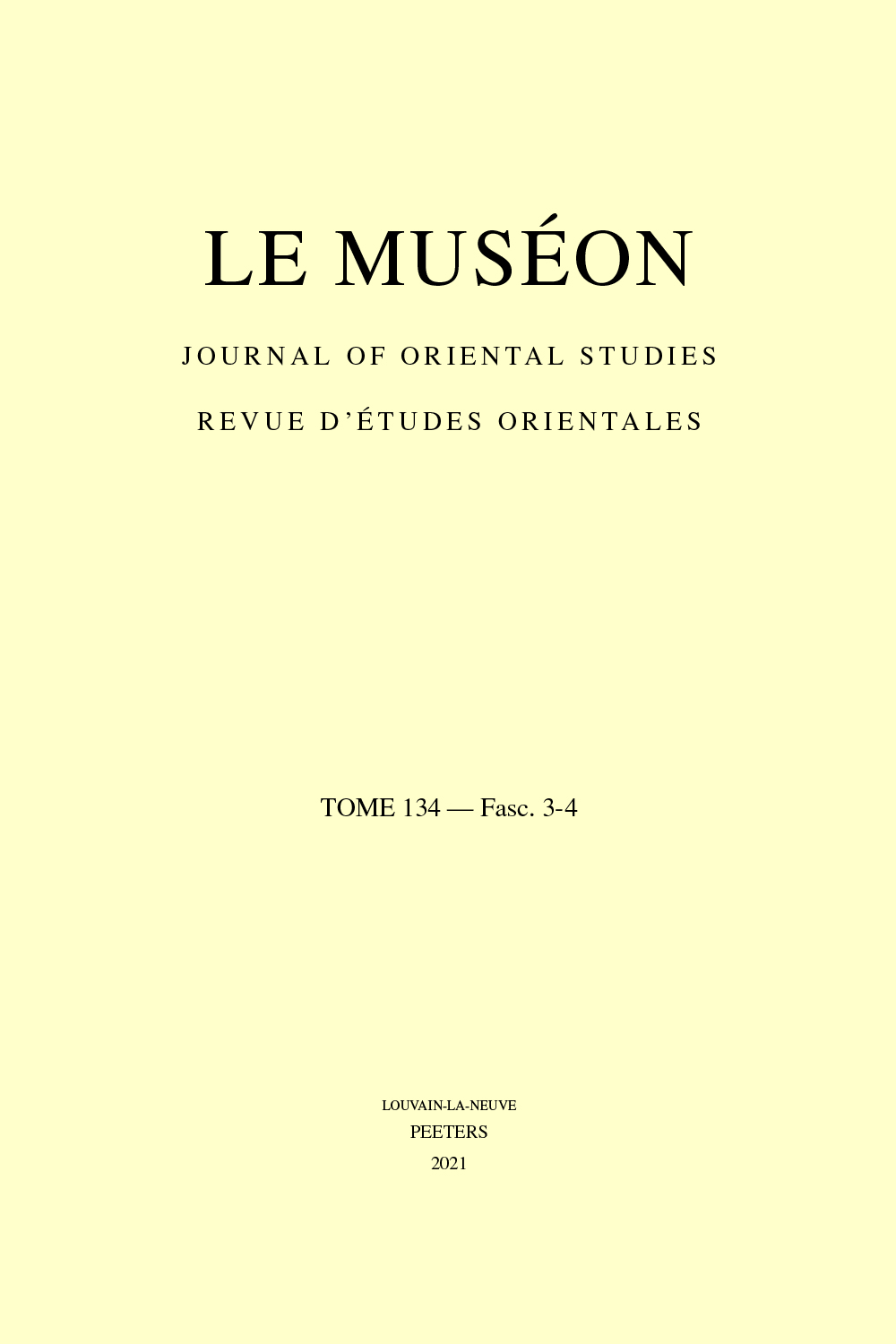 Document Details :

Title: What does Aristotle Have to Do with the Christian Arabic Trinity?
Subtitle: The Triad 'Generosity-Wisdom-Power' in the Alexandrian Prolegomena and Yaḥyā ibn 'Adī
Author(s): WAKELNIG, Elvira
Journal: Le Muséon
Volume: 130 Issue: 3-4 Date: 2017
Pages: 445-477
DOI: 10.2143/MUS.130.3.3259749

Abstract :
The tenth century Christian philosopher and theologian Yaḥyā ibn ῾Adī uses the triad 'generosity-wisdom-power' to characterise the Christian Trinity especially in his apologetic writings. The prolegomena to philosophy in general and to Aristotelian philosophy in particular, which precede the text of the Isagoge and of the Categories in the Alexandrian tradition, employ the same three attributes to describe the divine. As the prolegomena were translated into Arabic and most probably highly influential in logical education during the first Abbasid centuries, I suggest that Yaḥyā chose the triad 'generosity-wisdom-power' known from the prolegomena to serve as common ground for him and his co-religionists as well as for his Muslim interlocutors, all equally trained in logic. Among the few surviving Arabic versions and fragmentary traces of the prolegomena, we find Yaḥyā's triad in Ibn al-Ṭayyib's commentary to the Isagoge and in some excerpts by the Aristotelian commentator known in Arabic as ᾿llīnūs, whose identity remains a puzzle today. This triad as well as other characterisations of the divine, which derive from the prolegomena literature and were probably transmitted by Yaḥyā, also found their way into the works of tenth and eleventh centuries Muslim philosophers, such as Miskawayh and al-Isfizārī.


Download article