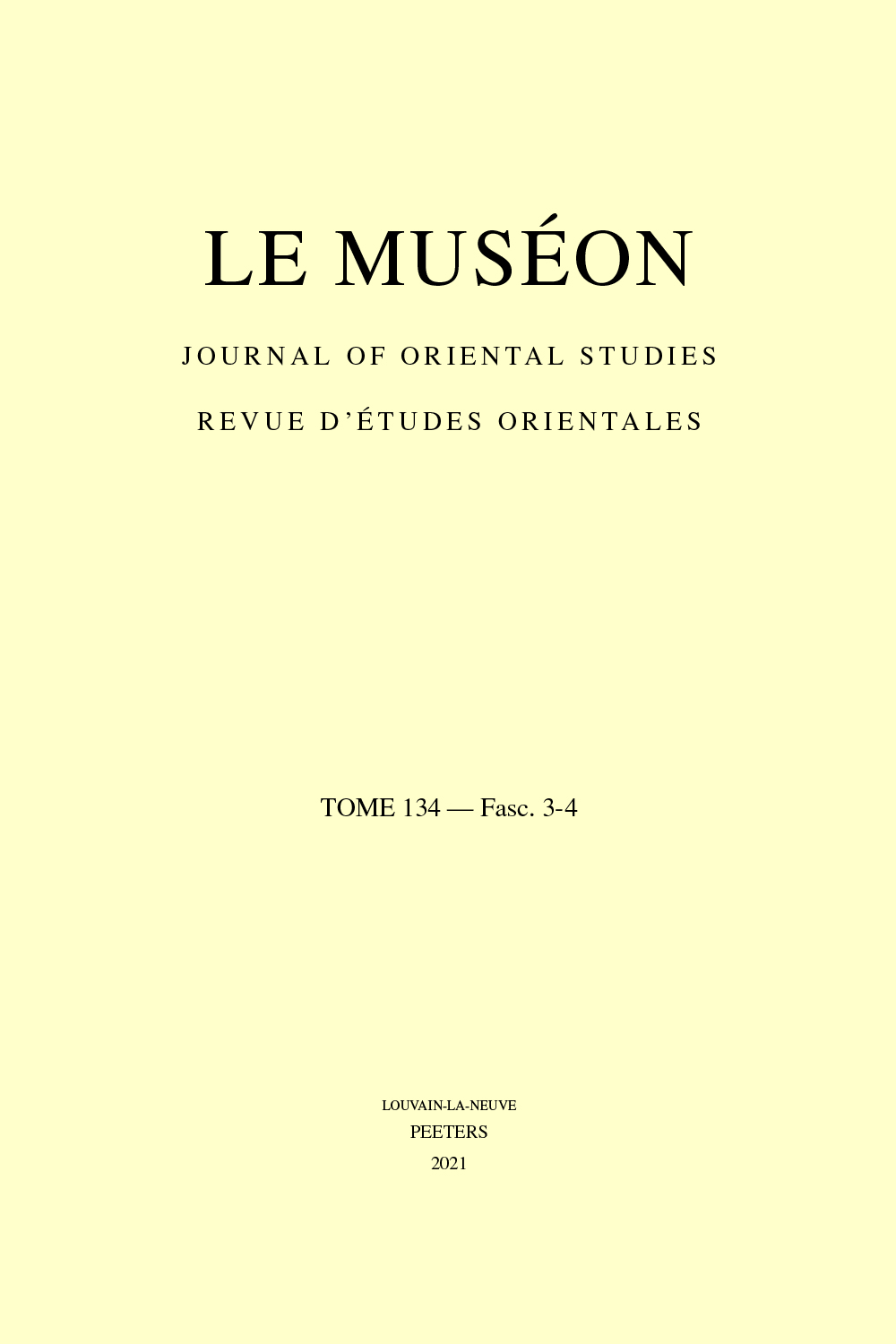 Document Details :

Title: Les racines avec waw fort en syriaque
Author(s): AÏM, Emmanuel
Journal: Le Muséon
Volume: 130 Issue: 3-4 Date: 2017
Pages: 301-325
DOI: 10.2143/MUS.130.3.3259743

Abstract :
Syriac, like other Semitic languages, has two groups of roots with w as second radical. Roots of the first group are traditionally called hollow roots. There w is rare and unstable: generally it disappears, assimilates to adjacent vowels or changes to y. Roots of the second group are far less numerous. They are traditionally called roots with strong or consonantal w because the semivowel remains unchangeable exactly like a strong consonant. Descriptions of the strong w in the classical literature are always brief and sketchy and consequently do not really contribute to an evaluation of the phenomenon. The aim of this paper is to fill this gap and to provide therefore a typology of the strong w roots based on 1) a complete inventory from dictionaries, 2) the principles already laid down in the grammars and 3) our own observations. The article concludes with a brief critical examination of some previous or possible synchronic explanations.


Download article