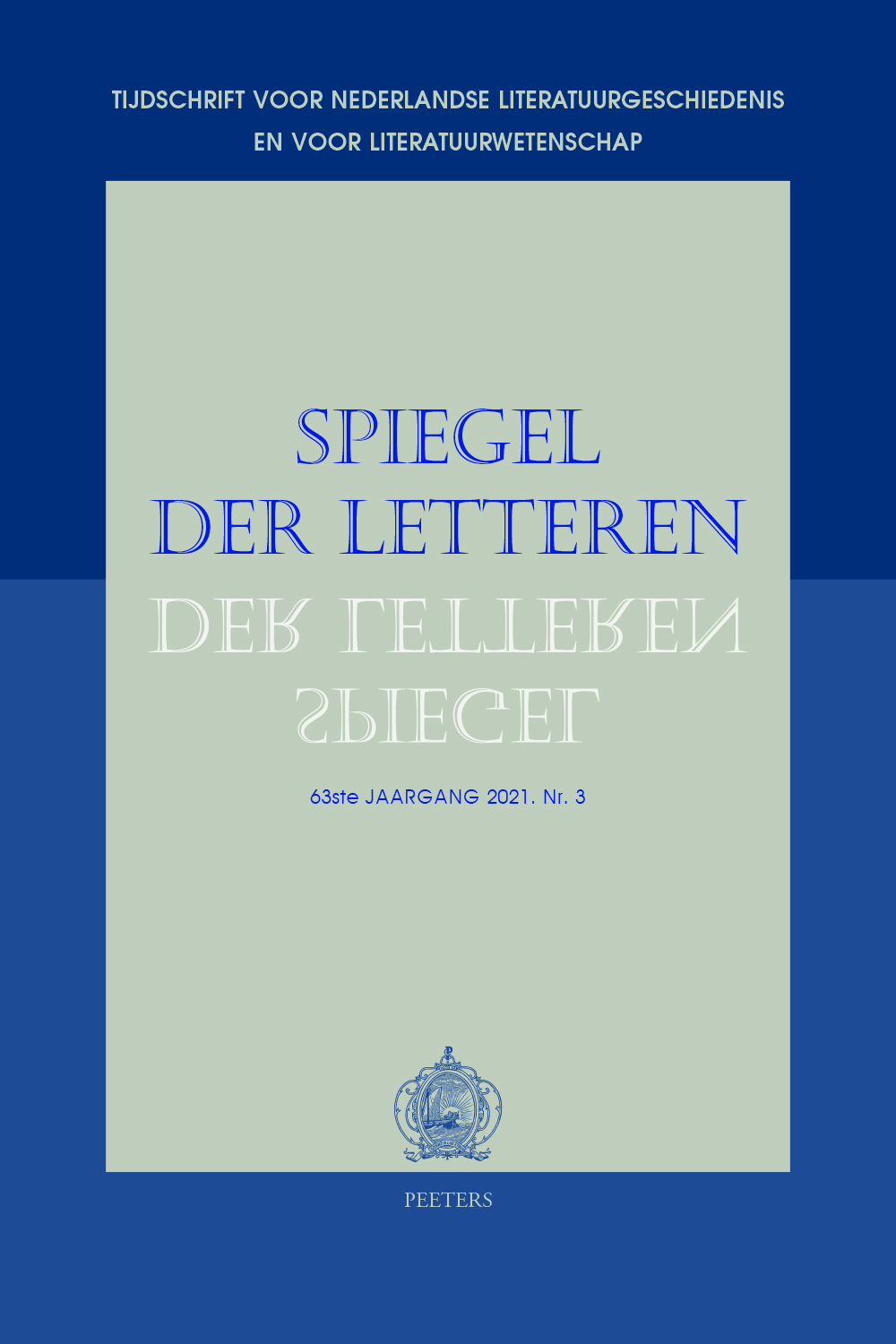 Document Details :

Title: Tekst en beeld in twe drukken van Jan van Doesborch
Subtitle: Van Jason ende Hercules en Die historie van den stercken Hercules
Author(s): BESAMUSCA, Bart
Journal: Spiegel der Letteren
Volume: 59 Issue: 1 Date: 2017
Pages: 1-34
DOI: 10.2143/SDL.59.1.3259728

Abstract :
In this article, two Dutch books published by the Antwerp printer Jan van Doesborch are discussed. These editions, Van Jason ende Hercules ('Of Jason and Hercules') and Die historie van den stercken Hercules ('The story of the strong Hercules'), were produced in 1521. Both are based on editions which were published by the Haarlem printer Jacob Bellaert in 1483-1486. This state of affairs permits us to investigate how a sixteenth-century printer valued the characteristics of two late fifteenth-century editions. Van Doesborch shortened Bellaert's texts by around 40 (Van Jason ende Hercules) and 35 (Die historie van den stercken Hercules) percent. In both editions, Van Doesborch added an illustration programme, which partly consisted of copies of woodcuts which were made by the so-called Bellaert Master. Compared to Bellaert's Jason, Van Doesborch's Van Jason ende Hercules contains a larger number of illustrations (35 vs 21), which show, moreover, a more varied range of subjects. The Hercules part of Bellaert's Vergaderinge and Van Doesborch's Die historie van den stercken Hercules are quite comparable, both in the number of illustrations (27 in Van Doesborch vs 23 in Bellaert) and their contents. The combination of shorter texts and different illustration programmes in Van Doesborch's books resulted in two editions which focus more on action and excitement than Bellaert's publications. This difference may be linked to the audiences of the books. Bellaert's editions were produced for the late fifteenth-century Dutch-speaking elite that was attracted by the courtly culture of Burgundy. Van Doesborch's editions suited the needs of early sixteenth-century readers and listeners whose tastes seemed less refined. If we may believe Van Doesborch, they were more inclined towards narratives which consisted of a continuous series of amazing and exciting events.


Download article