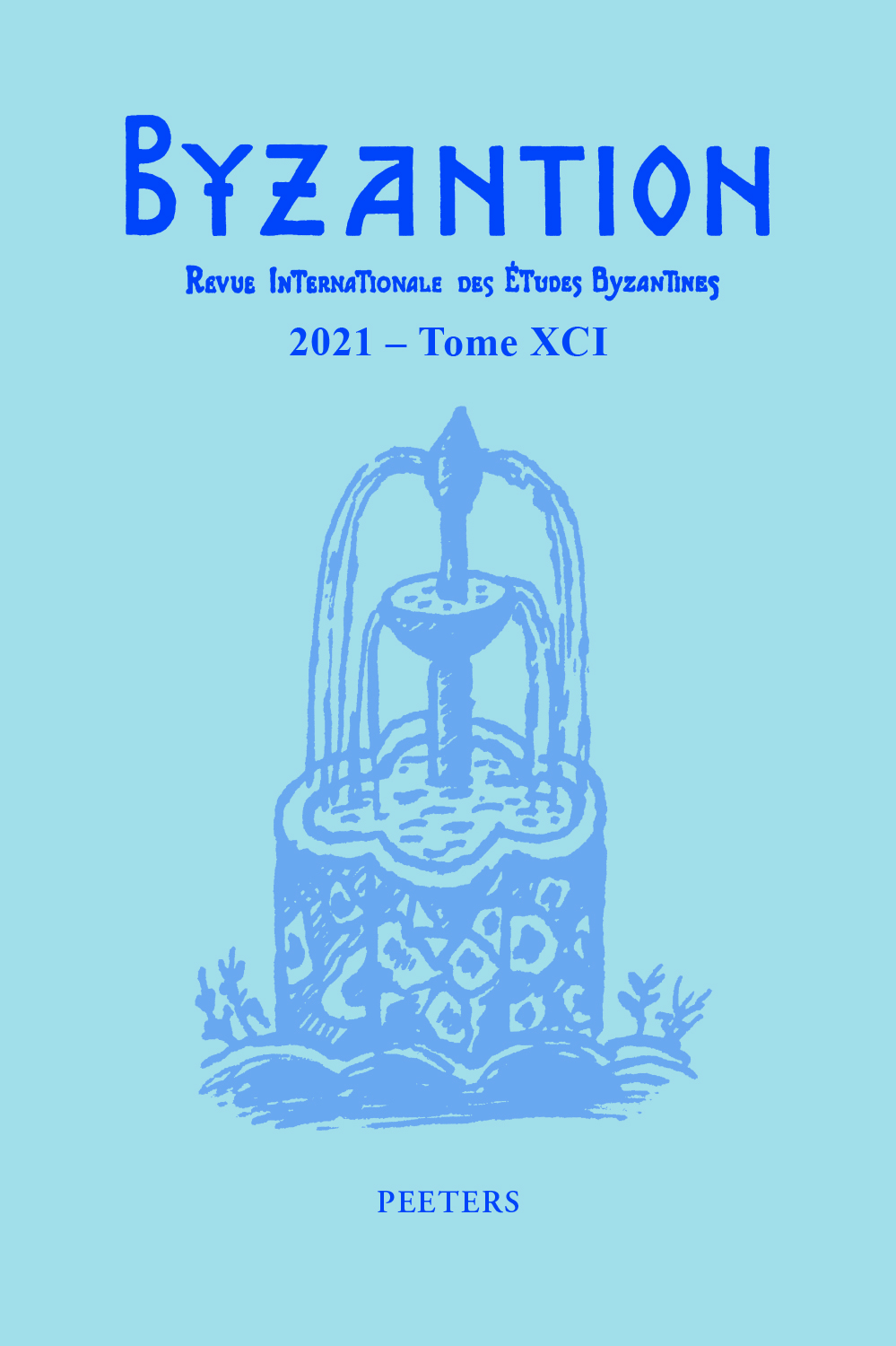 Document Details :

Title: Le Parisinus gr. 923
Subtitle: Un manuscrit destiné à l'empereur Basile Ier (867-886)
Author(s): DECLERCK, José
Journal: Byzantion
Volume: 87 Date: 2017
Pages: 181-206
DOI: 10.2143/BYZ.87.0.3256905

Abstract :
Art historians and authorities on Greek manuscripts have long debated where (Southern Italy, Rome, Palestine, or Constantinople) and when (first half, middle or third quarter of the ninth century AD) the magnificently illustrated codex Parisinus gr. 923 was created. This manuscript contains the Florilegium PMLb, in which two recensions of the Sacra (parallela), an extensive collection of biblical and patristic texts erroneously attributed to John Damascene, are integrated into one, at first glance new, florilegium. K. Holl (1896) has noted that some chapters of PMLb are missing from the text of Parisinus gr. 923 as they do not feature in the index of PMLb; three other chapters ('About a steadfast and an unstable man', 'About emperors, that it is unprofitable that they set out for war' and 'About a good generation', the latter being closely connected to the preceding "About an unrighteous and wicked generation" – this chapter might also have been excluded because it was not listed in the index of PMLb) were seemingly discarded for a different reason. Our conviction is that the chapters about the fruitlessness of going to war and the good or wicked generation have been deliberately omitted, so as not to offend the beneficiary of the manuscript – this could not have been anyone but the emperor himself, Basil I. While particularly proud of his military achievements, Basil I was deeply tormented by the death of his beloved son Constantine in 879 AD, an event he must have seen as a divine punishment for his bloodstained path to the throne and for the disreputable affairs in his family; moreover, the emperor had taken a genuine interest in books at a certain stage of his life. A copy of PMLb (or of the two recensions from which PMLb was compiled) may have arrived in Constantinople at the beginning of the ninth century by way of one of the many Palestinian monks who, on the report of Theophanes Confessor, had fled their homeland following the troubles with the Muslims. This monk was most likely travelling to the 'Palestinian' monastery of Chora, which played an eminent role in the struggle against iconoclasm and strived to promote Palestine monasticism in the capital, one of its aims being the rehabilitation of John Damascene. Subsequently, the monks of Chora were potentially involved in the production of Parisinus gr. 923: they had a copy of the work in their possession and it would have greatly enhanced their prestige to have a beautifully illuminated book of their greatest hero stored in the imperial library.


Download article