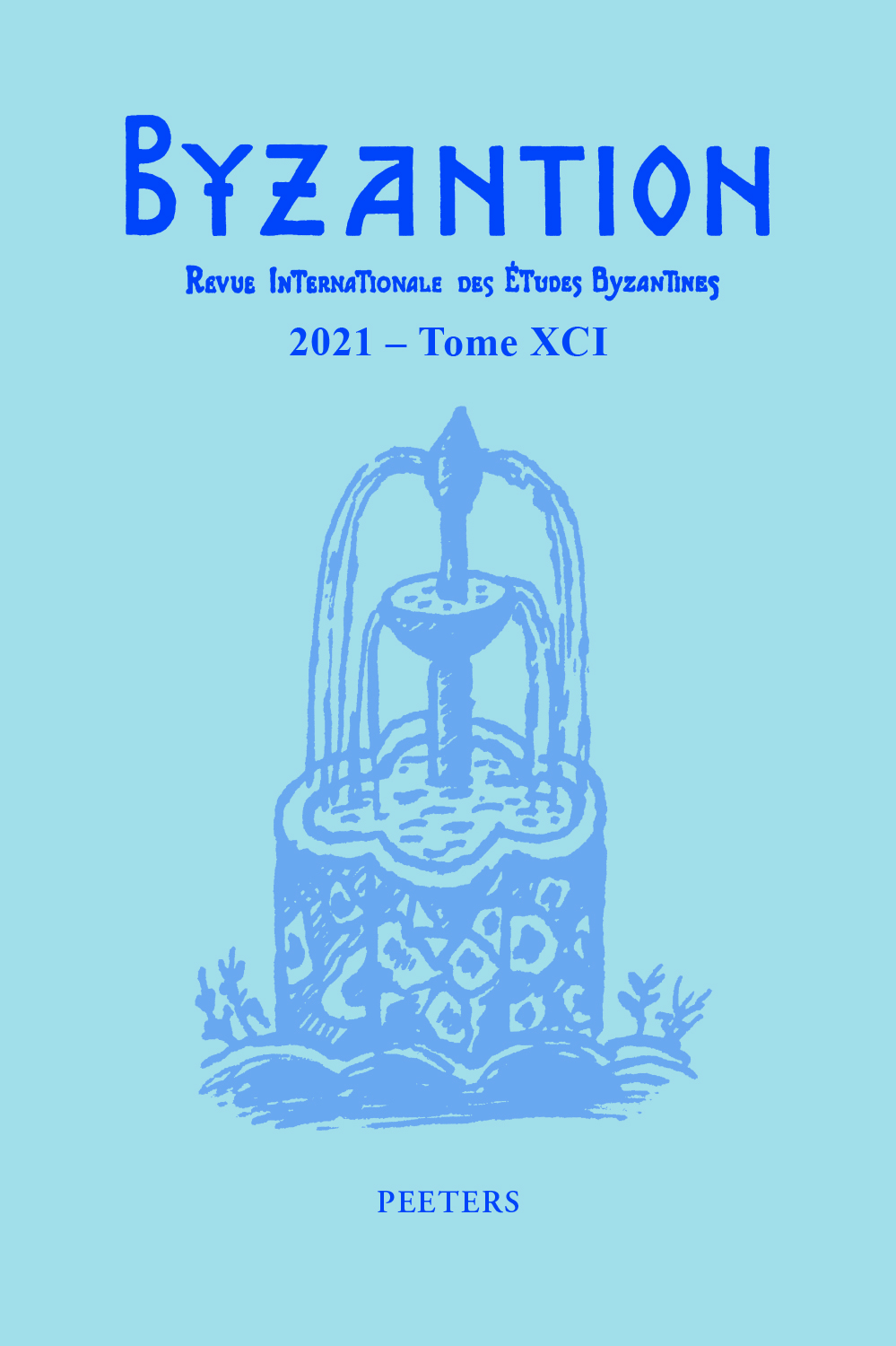 Document Details :

Title: La lettre Rhô du Florilège Coislin
Author(s): CEULEMANS, Reinhart , GAZZINI, Chiara , MAKSIMCZUK, José , VAN DEUN, Peter
Journal: Byzantion
Volume: 87 Date: 2017
Pages: 143-158
DOI: 10.2143/BYZ.87.0.3256903

Abstract :
This article offers the editio princeps of the Letter Rhô of the Florilegium Coislinianum, an alphabetically arranged anthology compiled around the turn of the tenth century. Nine manuscripts preserve the section in full, three further ones, in part. All of those witnesses, written between the 10th and the mid-16th century, are known from the editions of other sections of the florilegium. The stoicheion Rhô consists of three chapters (= four excerpts), treating respectively bodily secretion (ῥεῦσις), the dirtiness of a baby coming out of the womb (ῥύπος) and the flaming sword guarding the tree of life (ῥομφαία). The four fragments in question were excerpted from John Climacus (Heavenly Ladder), Gregory of Nyssa (Praise for the 40 Martyrs), the enigmatic Homilies on Matthew attributed to Athanasius, and the catena on the Octateuch (an excerpt from Didymus the Blind's Commentary on Genesis).


Download article