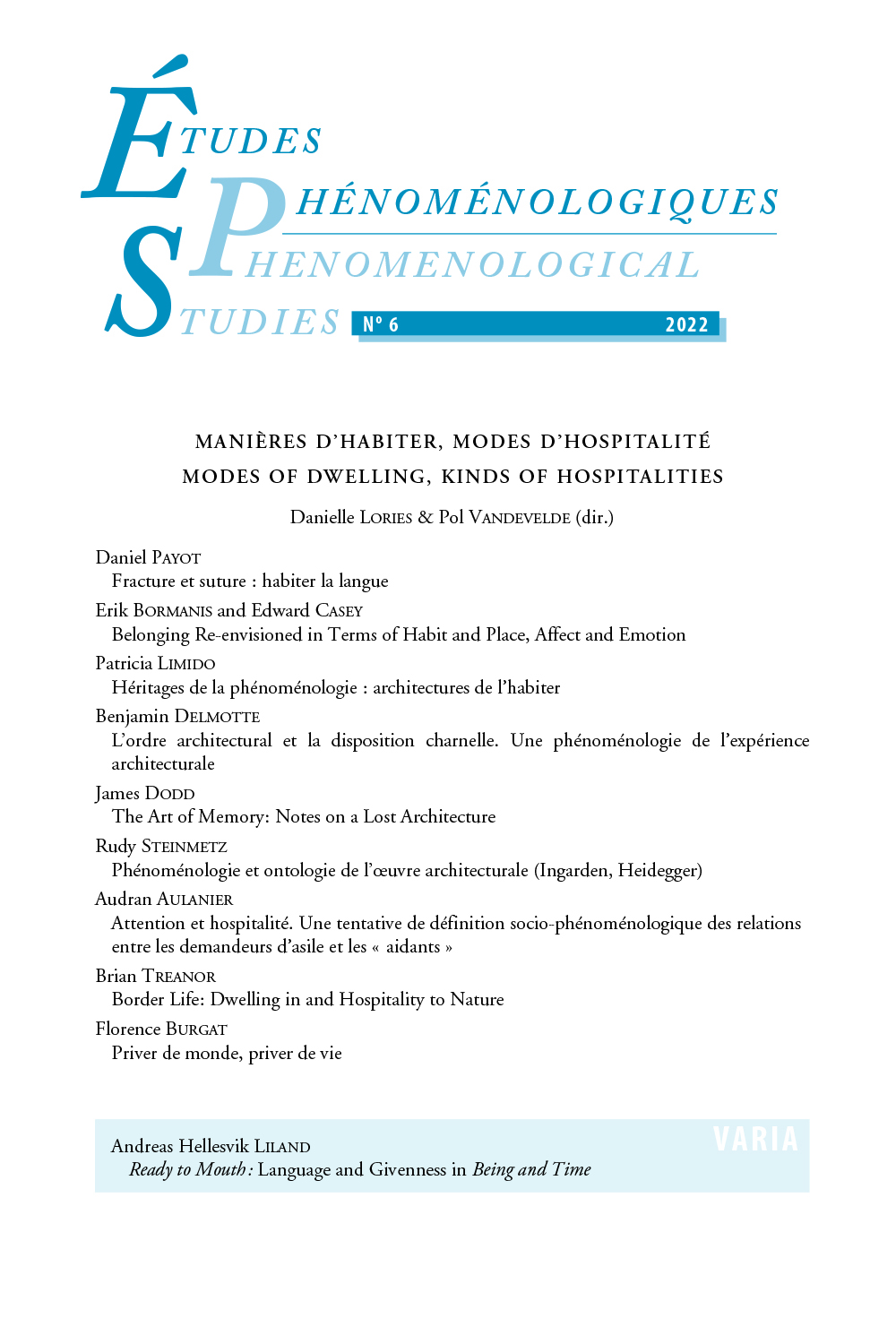 Document Details :

Title: La tautologie de la vie
Author(s): BARBARAS, Renaud
Journal: Etudes phénoménologiques - Phenomenological Studies
Volume: 2 Date: 2018
Pages: 1-19
DOI: 10.2143/EPH.2.0.3254111

Abstract :
The phenomenological approach considers the life of the living being to be a certain movement which is, at the same time, advance and experience, a 'living', which has at once an intransitive and a transitive meaning. This movement inserts the living into an initial mobility, which belongs to physis and is synonymous with an arch-life. What defines the living as living is the distance separating it from that life that it owns without being it; the living is the result of the event of an initial split which affects the world but of which the world is not the origin. This is why it is possible to characterize the vitality of the living as a desire, as a longing for reconciliation with the life from which the living originates. For the same reason, the only possible definition of life is tautological: life is what tends toward itself through the living and, thus, always presupposes itself. Defining life is performing the tautology, which means maintaining the gap opened by the event in order to seize the tension of the living as the reverse side of this gap.


Download article