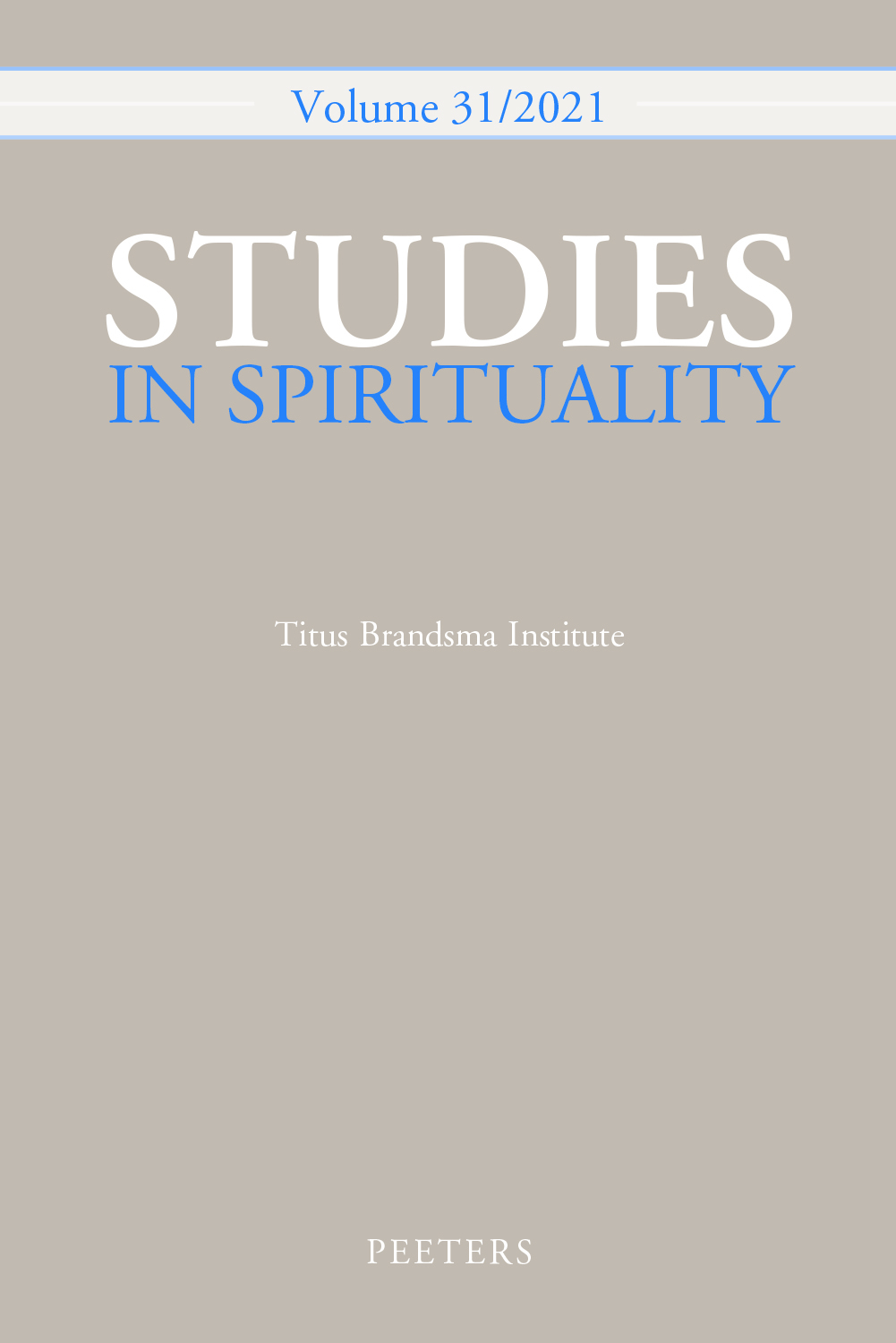 Document Details :

Title: The Cognitive Mysticism of Reciprocal Awareness in Symeon the New Theologian, Theresa of Avila, Theoleptos of Philadelphia, and a Modern Ascetic
Author(s): BRADFORD, David T.
Journal: Studies in Spirituality
Volume: 27 Date: 2017
Pages: 1-41
DOI: 10.2143/SIS.27.0.3254094

Abstract :
A strictly cognitive form of mystical experience called reciprocal awareness can be discerned in personal accounts written by four Christian ascetics. The ascetic sees and recognizes God, who sees and recognizes the ascetic, meanwhile the ascetic is acutely aware of being seen. The two participants are mutually aware of one another and reciprocally engaged in a common structure of awareness. This is the primary insight. A second insight follows when the ascetic discerns providential activity in her own human mind or throughout the world. A process-oriented interpretive strategy is outlined and applied, showing the internal development of the experience. Reciprocal awareness is subtle, brief, and non-emotional. Its meaning is apparent in the moment. Neither ecstatic nor ineffable, it is unlike most mystical experiences. The hesychast Theoleptos of Philadelphia is considered at length. His ascetic psychology is reviewed and his description of reciprocal awareness during practice of the Jesus Prayer is analyzed. The appendix addresses his conception of the mind (nous), its likeness to the scientific understanding of attention, and the mind's activity during practice of the Prayer. The four ascetics represent different languages, cultures, and historical periods, and both the Eastern and the Western branches of the faith. Their diversity suggests that the mystical process governing reciprocal awareness transcends differences imposed by enculturation and personal psychology.


Download article