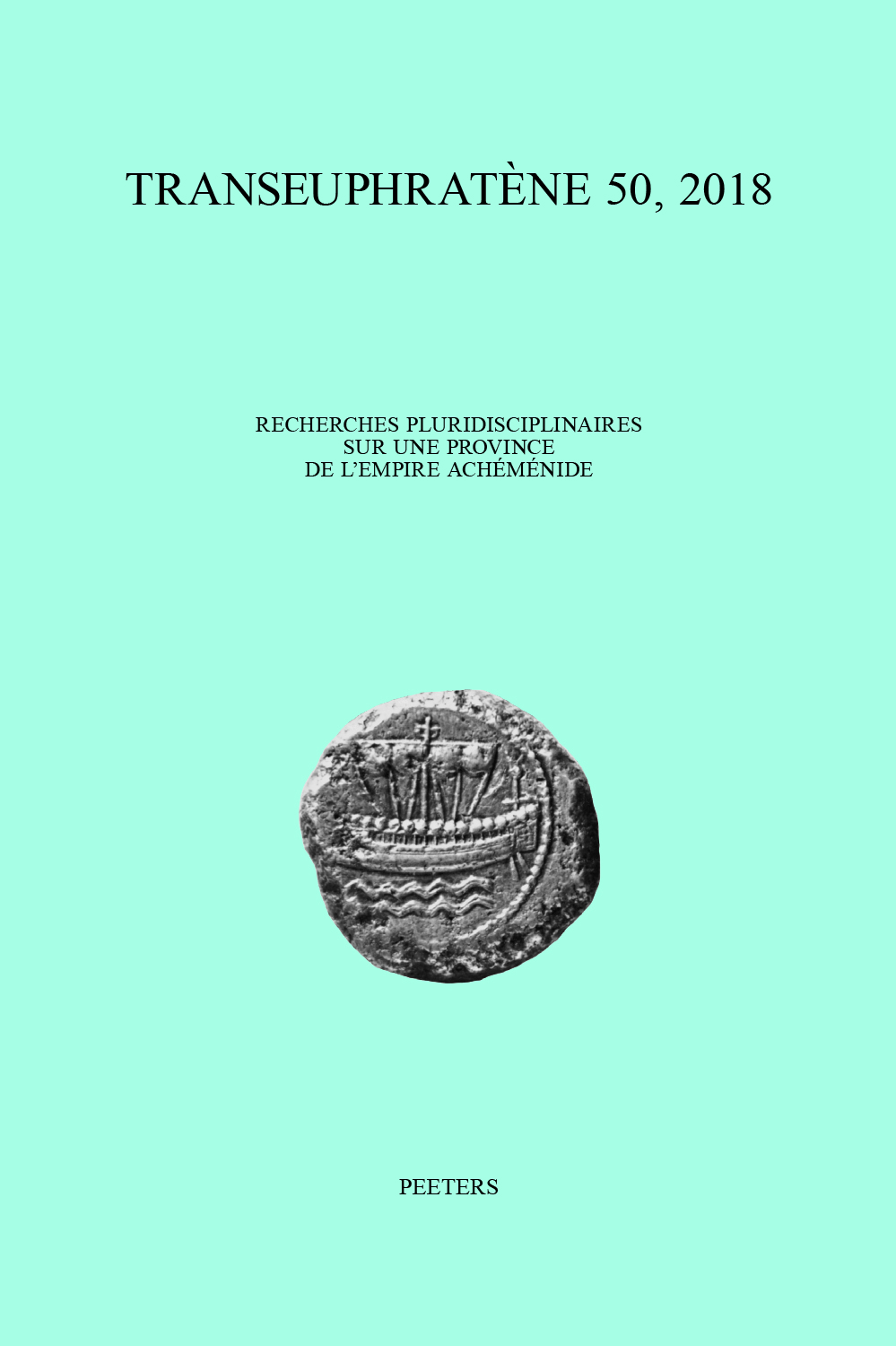 Document Details :

Title: Quelques aspects des échanges économiques à Éléphantine durant la période saïto-perse
Author(s): NUTKOWICZ, H.
Journal: Transeuphratène
Volume: 49 Date: 2017
Pages: 187-202
DOI: 10.2143/TE.49.0.3248526

Abstract :
Diverses formes d'échanges sont révélées par les contrats, les lettres et les ostraca provenant d'Éléphantine où sont installés des Judéens, mercenaires au service du pharaon d'Égypte, et qui datent du Ve siècle avant notre ère, qu'il s'agisse d'échanges immatériels et/ou matériels. Cette présentation s'attache à questionner leur vie économique quotidienne. Si l'image d'une économie étatique et liée également aux institutions que sont les temples ressort avec constance, une économie «privée» essentiellement rurale est également assurée. Nombre d'écrits en dévoilent ainsi certains aspects, qui vont de la production des produits agricoles aux différentes formes d'échanges et/ou de ventes à leur distribution, et au rôle du Nil et des navires qui le sillonnent. Les documents égyptiens apportent un complément d'éclairage et autorisent à proposer certaines hypothèses concernant la vie quotidienne des Judéens d'Éléphantine.


---

This paper aims to present some aspects of everyday life in Elephantine and is more precisely concerned with foodstuff and local private agricultural production, redistribution system and transactions which take place on a small scale and are known besides the state economy. A few ostraca, papyri and letters reveal a number of interesting details. First of all, the backbone of Egypt's economy rests on agricultural production, mainly of emmer and barley, and individual smallholders may cultivate private fields or plots they owe or lease, and which yield more than needed so that they can exchange, barter or buy the surplus essentially between neighbours or at local market places in villages and towns or riverbanks, which are known from scenes in New Kingdom tombs or ostraca. Women are involved in this subsistence economy besides the household economy and their activity provide improvements in this economy. Every thing can be used for exchange in order to improve daily life. This is why shipping plays an important part in the transport, exchange and distribution of grains and other products.


Download article