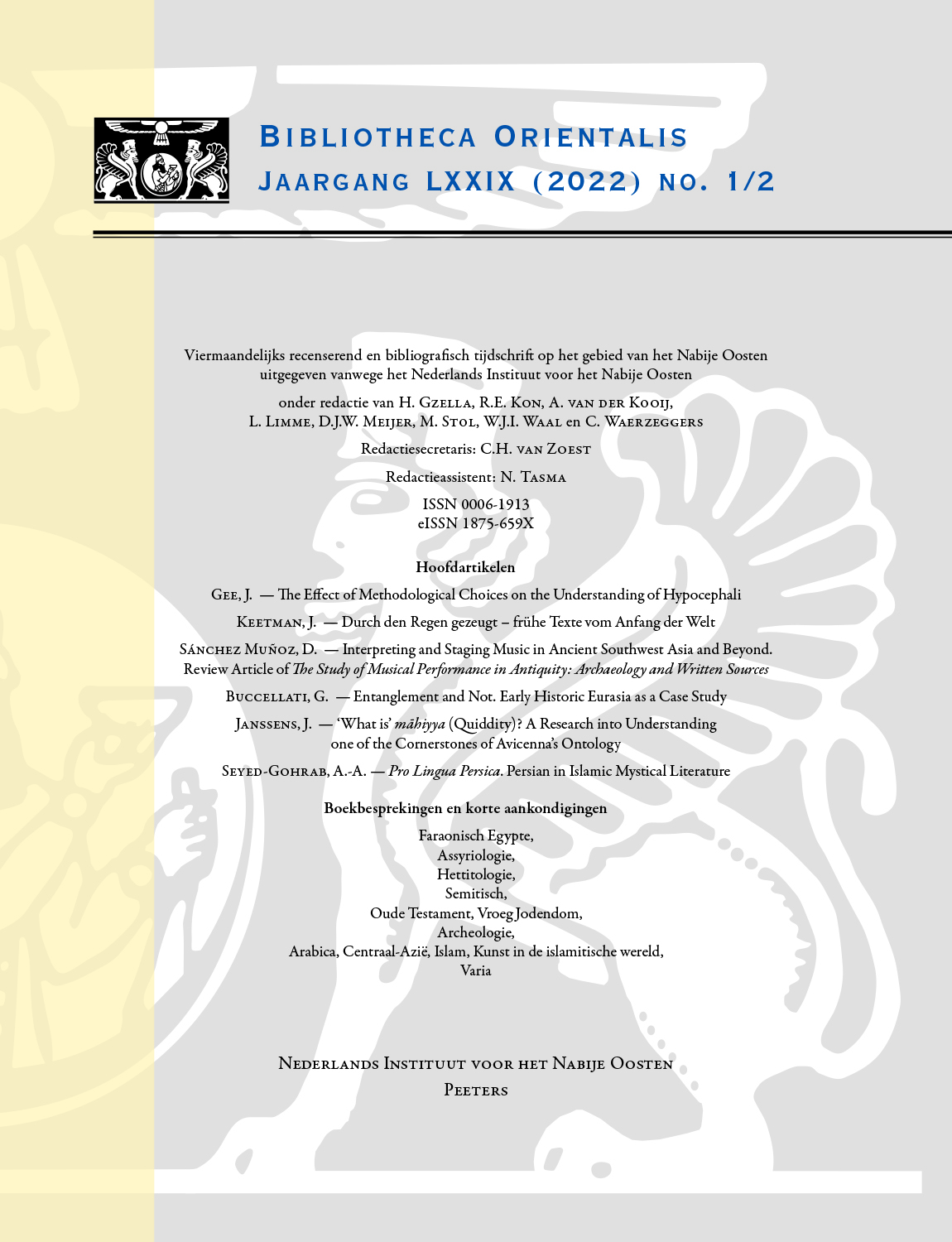 Document Details :

Title: Islam
Author(s):
Journal: Bibliotheca Orientalis
Volume: 74 Issue: 1-2 Date: 2017
Pages: 205-214
DOI: 10.2143/BIOR.74.1.3239950

Abstract :
VAN KONINGSVELD, P.S., AL-SAMARRAI, Q., WIEGERS, G.A. (eds.) - Aḥmad ibn Qāsim al-Ḥajarī (d. after 1640), Kitāb Nāṣir al-Dīn 'alā 'l-Qawm al-Kāfirīn. (The Supporter of Religion against the Infidels). 2nd ed. (Fuentes Arábico-Hispanas 35). Consejo Superior de Investigaciones Científicas (CSIC), Madrid, 2015.

LAMEER, J. - The Arabic Version of Ṭūsī's Nasirean Ethics. With an Introduction and Explanatory Notes. (Islamic Philosophy, Theology and Science: Texts and Studies 96). Brill, Leiden - Boston, 2016.

SEIDENSTICKER, T. (Hrsg.) - Zeitgenössische islamische Positionen zu Koexistenz und Gewalt. Verlag Otto Harrassowitz, Wiesbaden, 2011.


Download article