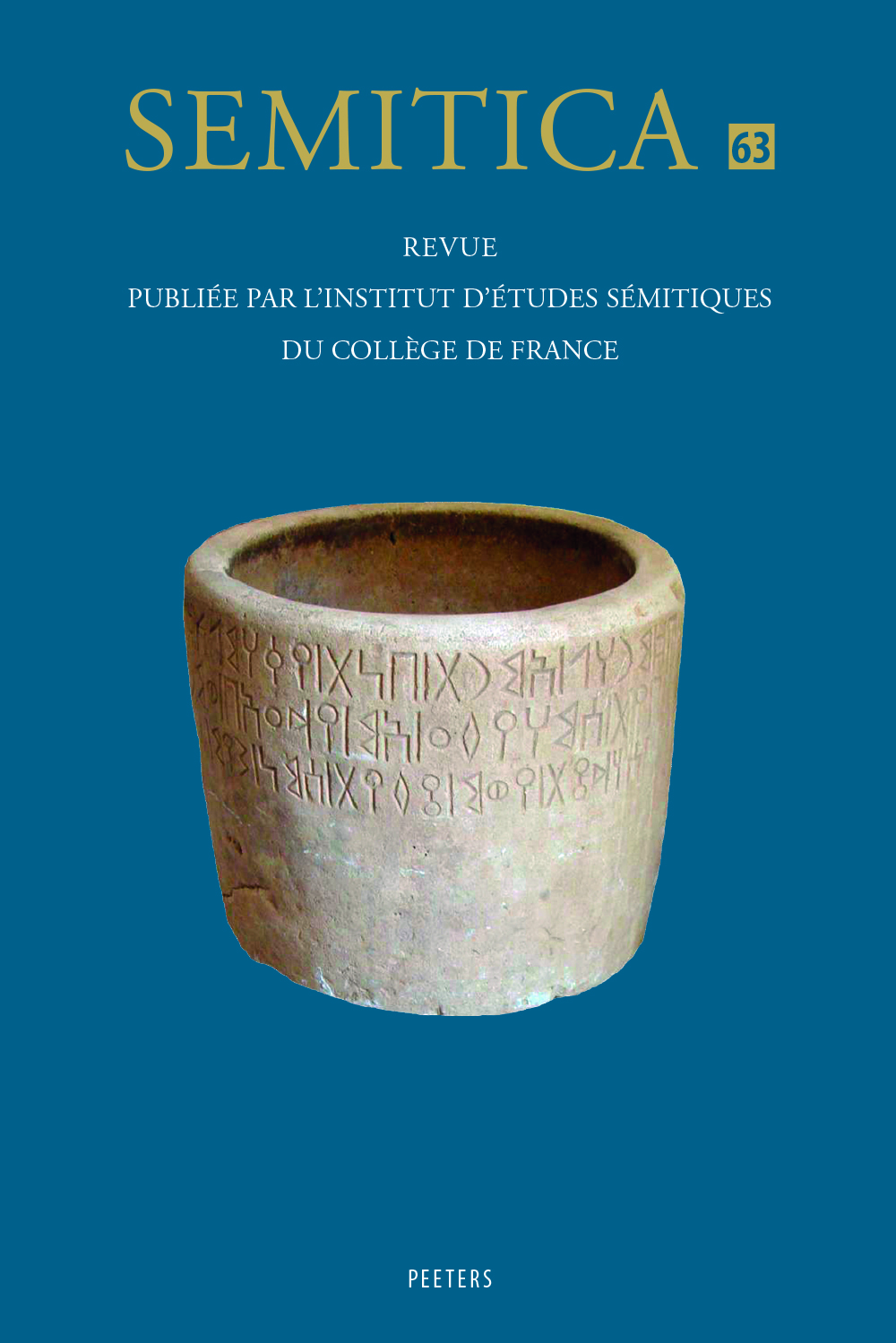 Document Details :

Title: D'une formule d'incantation ougaritique à un mystérieux geste prophétique israélite
Author(s): RICHELLE, Matthieu
Journal: Semitica
Volume: 59 Date: 2017
Pages: 241-259
DOI: 10.2143/SE.59.0.3239912

Abstract :
The root גהר appears in two biblical passages only. In the first (1 Kgs 18:42), Elijah 'bows down' upon the earth and seems to pray, or concentrate, waiting for the rain to come back. In the second passage (2 Kgs 4:34-35), Elisha 'lays' upon a dead boy, the body of the latter becomes warm and he ressuscitates. Or so says the traditionnal interpretation of these verses. In light of an incantation text found at Ugarit (KTU 1.178 = RS 92.2014), where the word GHRT seems to designate 'evil words' pronounced by sorcerers, M. Smith and Y. Avishur have proposed a new interpretation: Elijah and Elisha's gesture would not involve bowing the body, but making a rumbling sound. That said, the philological analysis of this Ugaritic text is still very much debated among scholars, and the new interpretation of the narratives in Kings seems entirely overlooked by biblical scholars. Against this background, this paper is devoted to a new examination of both the Ugaritic and the biblical texts. In particular, I point out data from the ancient versions (Septuagint, Old Latin, and Targum) that support this new understanding of גהר.


Download article