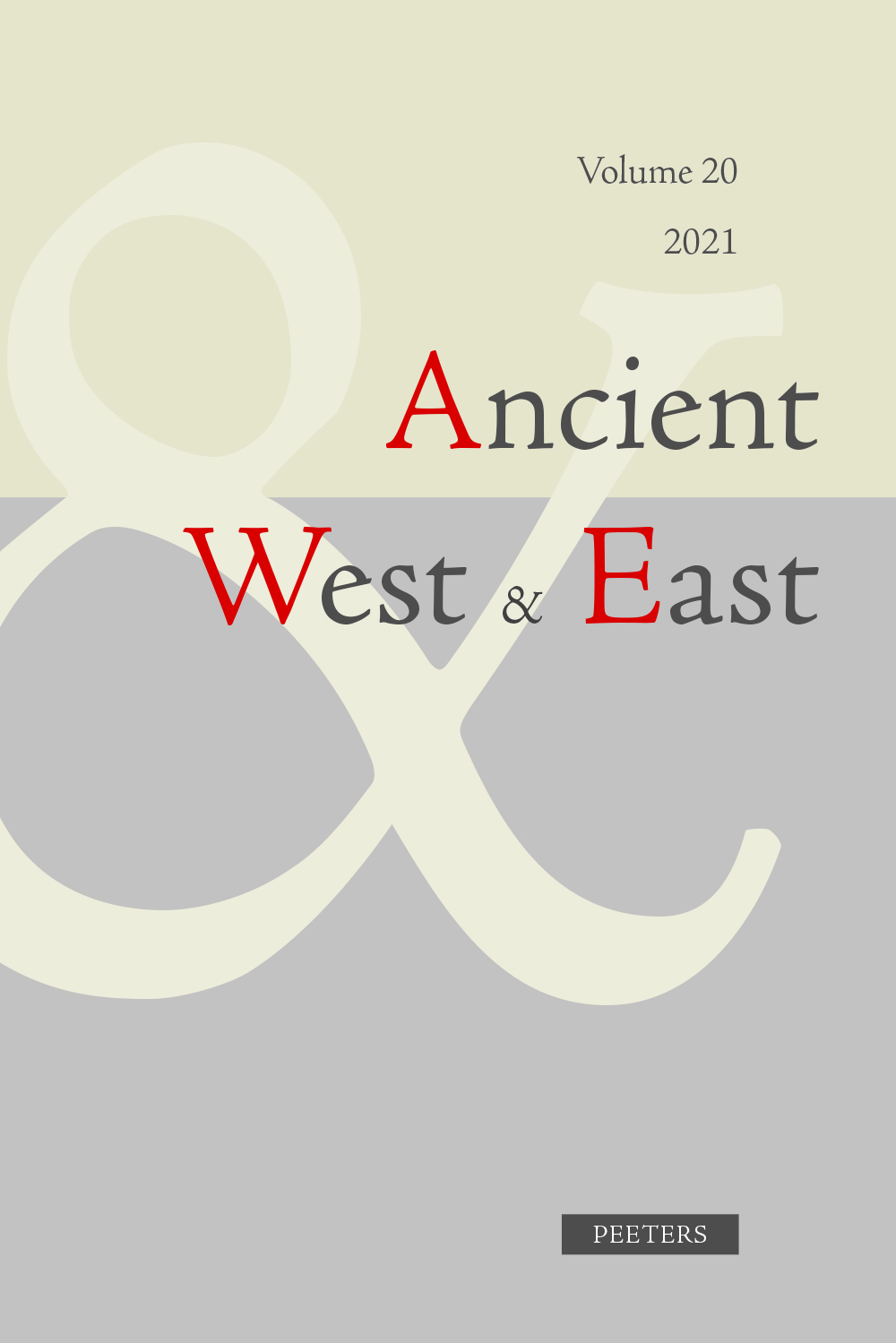 Document Details :

Title: Hellenisation or Indianisation
Subtitle: A Study of the Yavanas
Author(s): YANG, Juping
Journal: Ancient West & East
Volume: 16 Date: 2017
Pages: 177-208
DOI: 10.2143/AWE.16.0.3214939

Abstract :
'Yavanas' (or 'Yonas') in this article refers to the Greeks known by the Indians before the Christian era, particularly the so-called Indo-Greeks. Although hearsay about Greeks in the Mediterranean had been transmitted to India already in the period of the Persian empire, the acquaintance of Indians with Greeks began only with the invasion of ancient India by Alexander the Great. After him some Greeks remained in north-western India. They were called Yonas (from which the Sanskrit 'Yavanas' was derived) in the edicts of King Asoka/Ashoka for the propaganda of Buddhist dharma. From the beginning of the 2nd century BC the Greeks in Bactria extended their realm over parts of north-western India and maintained their presence as an ethnic group there for almost two centuries. At the height of power they even marched into the valley of the Ganges. Because they were isolated in India, the Yavanas, while trying to preserve their cultural traditions, necessarily became Indianised themselves in order to be able to rule. They issued bilingual coins, respected the Indian gods and religions, especially Buddhism, and finally stimulated the emergence of Gandhara art. The decline and disappearance of the Yavanas in India was not the result of some victory over them by the Indians but the inevitable consequence of the confluence of Greek and Indian civilisations over a long time. The history of the Yavanas is not only a special part of the history of Hellenistic civilisation but belongs also to the ancient history of the subcontinent.


Download article