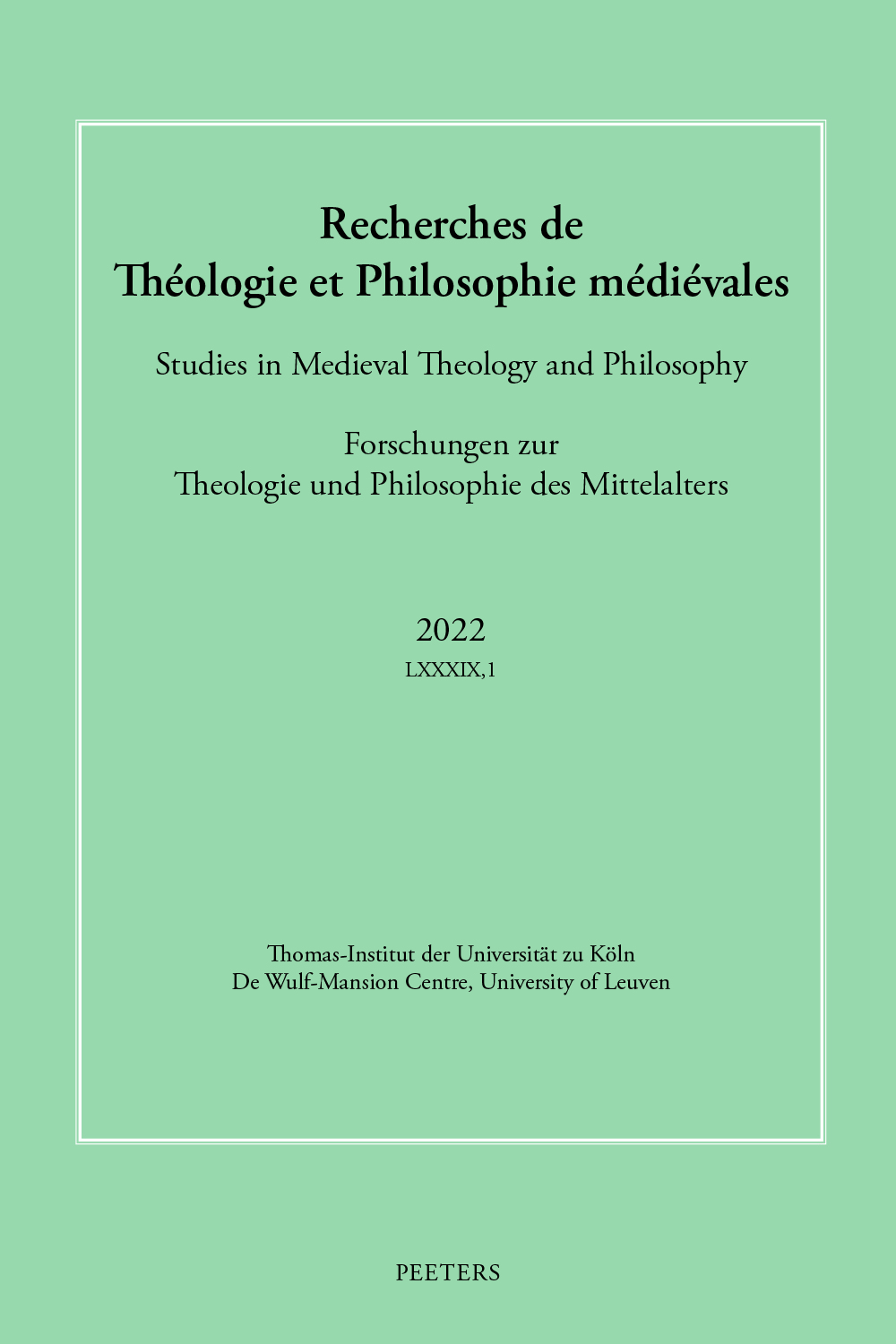 Document Details :

Title: The Epistemology and Psychology of Faith in Robert Kilwardby and his Contemporaries
Author(s): PICHÉ, David
Journal: Recherches de Théologie et Philosophie Médiévales
Volume: 84 Issue: 1 Date: 2017
Pages: 1-35
DOI: 10.2143/RTPM.84.1.3212074

Abstract :
Robert Kilwardby (ca. 1215-1279) was an important figure of the intellectual and ecclesiastical life of the thirteenth century. But we know almost nothing of his doctrine of religious faith. In this article I intend to fill this gap. I study the answers that Kilwardby brings to crucial questions which pertain to the epistemology and the psychology of religious faith: What is the subject of faith? Where does faith come from and what kind of certainty does it enjoy? What are the foundation and the object of faith? To better appreciate the specifics of Kilwardby's positions, I compare them with the parallel doctrines of Albert the Great, Bonaventure, Richard Fishacre, and Thomas Aquinas.


Download article