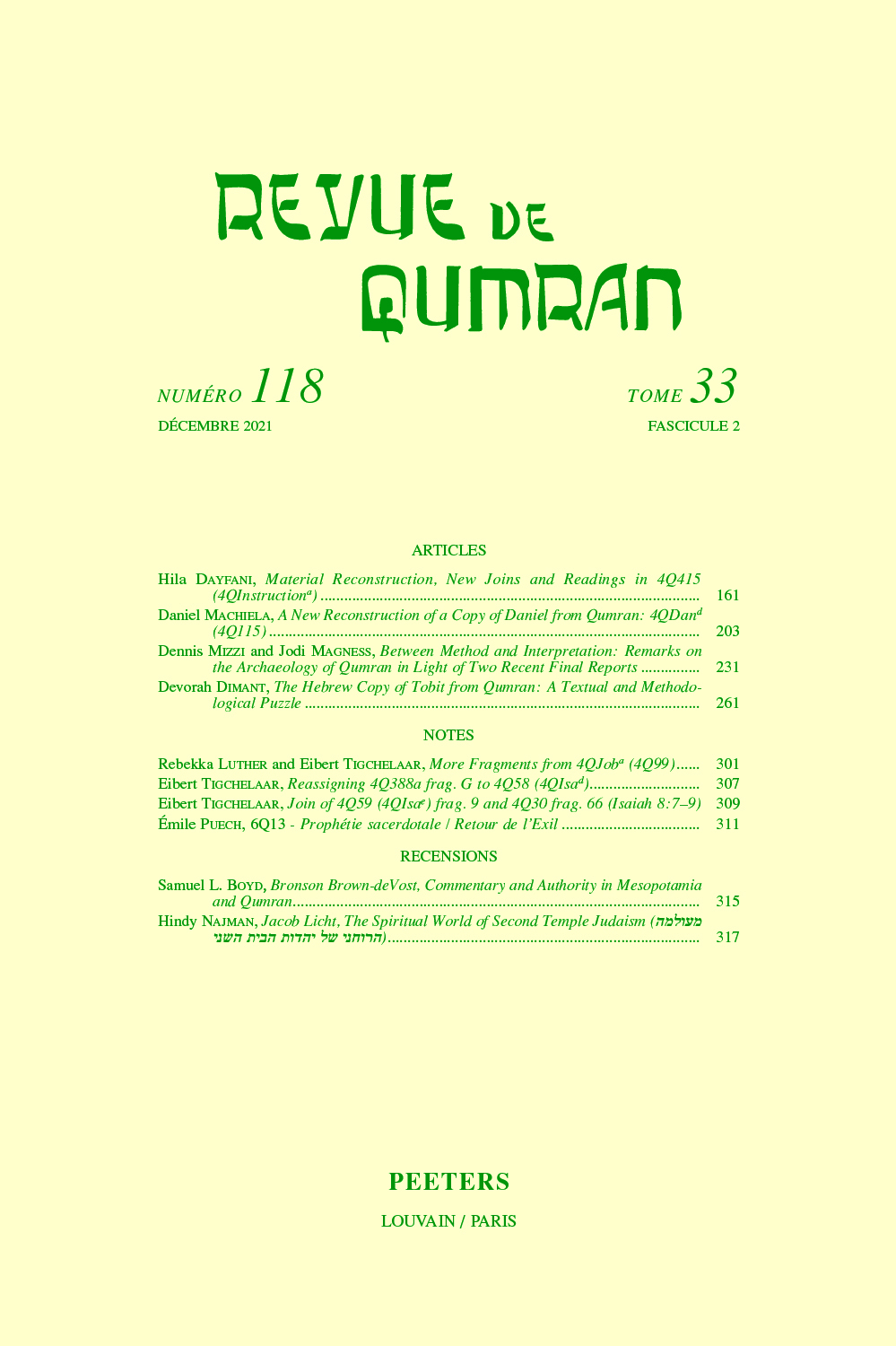 Document Details :

Title: Eggs and Vipers in Isaiah 59 and the Qumran Hodayot
Author(s): ROGLAND, Max
Journal: Revue de Qumran
Volume: 25 Issue: 1 Date: numéro 97, 2011
Pages: 3-16
DOI: 10.2143/RQ.25.1.3206366

Abstract :
This article examines the clause למזורות יבקעו אפעה ושוא בהתרומם גליהם in 1QHa X 29-30 [II 27-28], which is widely viewed as an intertextual 'echo' of וְהַזּוּרֶה תִּבָּקַע אֶפְעֶה in Isa 59:5. Both passages contain many philological and exegetical difficulties, however, making it difficult to discern the connection between the two texts. As a result, many scholars maintain that, in the Hodayot, אפעה does not mean 'viper' as it does in Biblical and Rabbinic Hebrew but rather means something like 'wickedness' or 'vanity'. This article seeks to clarify the correct interpretation of Isa 59:5 and to shed light upon its subsequent echo in 1QHa X. It argues that אפעה is best understood as "viper" in the Hodayot texts and that the discrepancy between Isa 59:5 and 1QHa X is not as great as is often assumed.


Download article