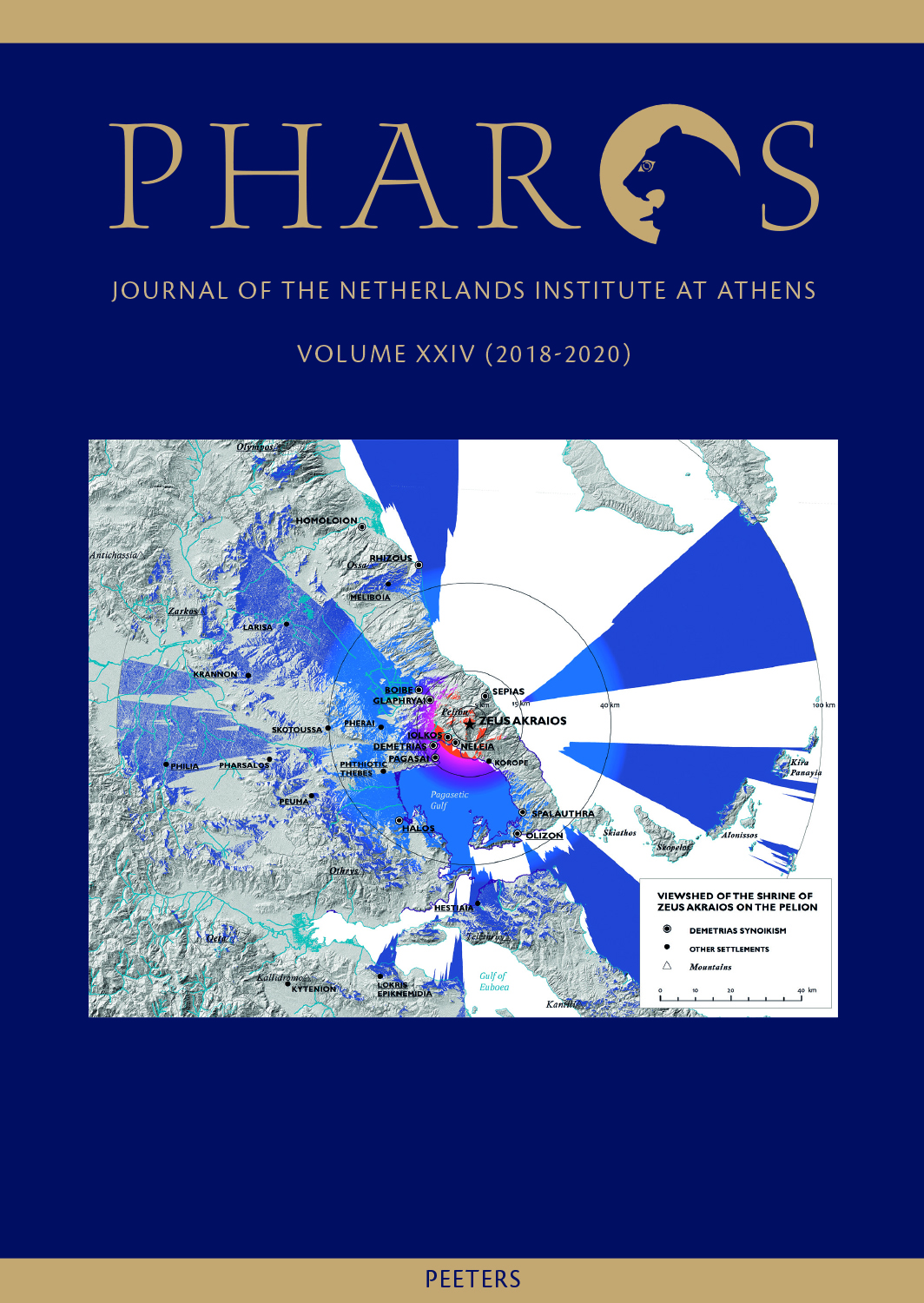 Document Details :

Title: A Walk in the Woods
Subtitle: Charcoal Analysis from Three Greek Archaeological Sites: Geraki, Plakari and Titane
Author(s): LENTJES, Daphne M.
Journal: Pharos
Volume: 21 Issue: 2 Date: 2015
Pages: 135-173
DOI: 10.2143/PHA.21.2.3206298

Abstract :
The analysis of charcoal fragments from archaeological contexts (anthracology) can provide information about ancient landscapes and the use of wood for various purposes, such as construction and fuel. For the project described in this paper, charcoal samples were collected from a wide chronological range of excavation contexts at the sites of Geraki (Laconia), Plakari (Euboia) and Titane (Corinthia). These samples were transported to the Wiener Laboratory of the American School of Classical Studies at Athens to study them and identify the wood species. The main purpose of this exercise was to provide new charcoal data from Greece and expand the database for the historical periods. In this paper, the preliminary results from this project will be presented. Furthermore, some observations will be made with regard to the use of the trees and shrubs in and around the ancient settlements, and the use of charcoal assemblages to reconstruct the sites' natural environments. The sample from Titane contained carbonized construction material (beech wood) dating to the Early Hellenistic period. The charcoal from Plakari can be associated with a sanctuary (in use from the 11th or 10th century BC until the end of the Classical period) and consisted mostly of carbonized oak wood, which was used as fuel and likely also for construction. At Geraki, the samples (dating from the Final Neolithic period to the Late Hellenistic period) ranged from construction material to fuel, pruning wood and wooden objects, showing a wide variety of wood species including oak, olive, grape, juniper and pine.


Download article