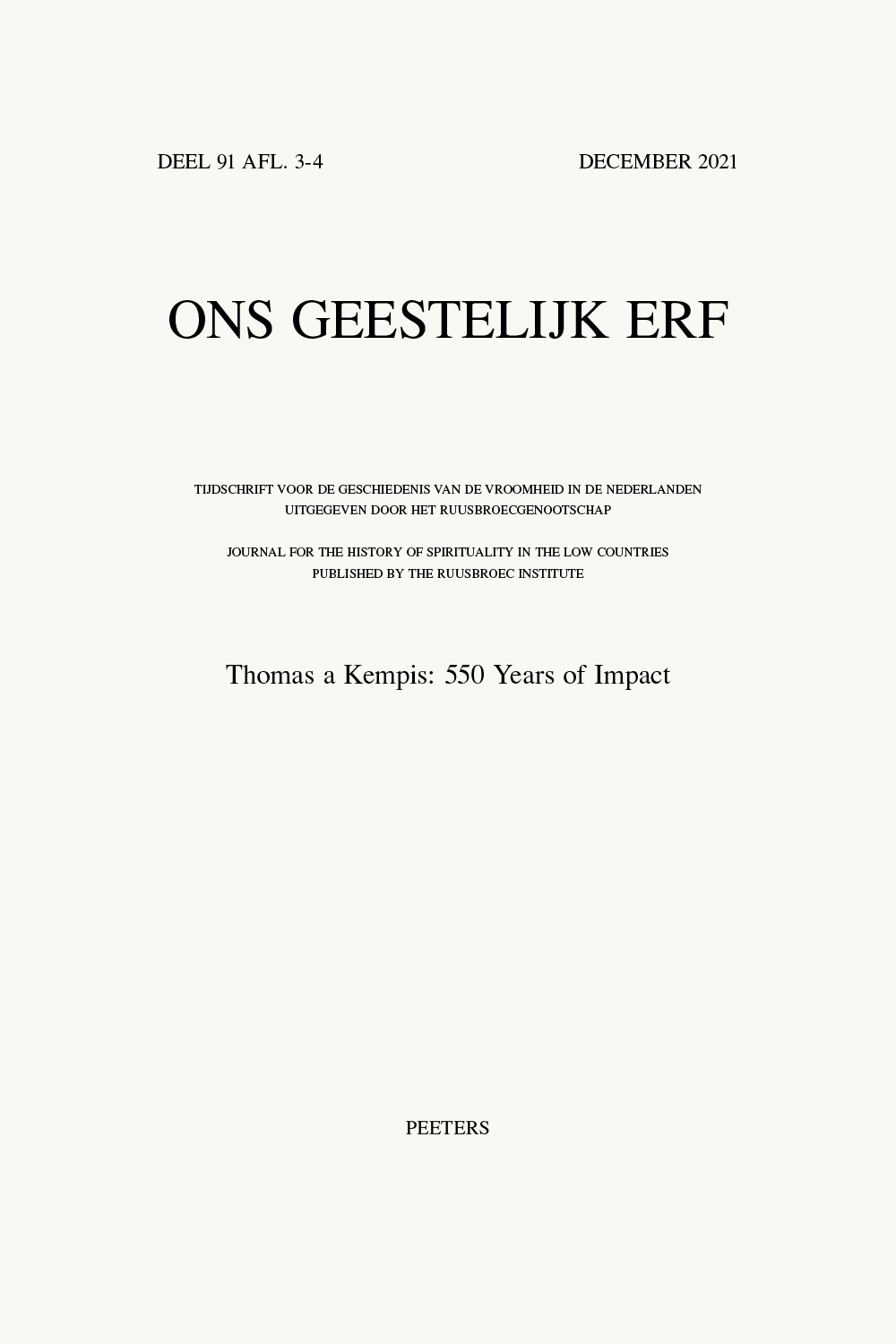 Document Details :

Title: Religious Devotion and Business
Subtitle: The Pre-Reformation Enterprise of the Lübeck Presses
Author(s): ANDERSEN, Elizabeth
Journal: Ons Geestelijk Erf
Volume: 87 Issue: 1-2 Date: 2016
Pages: 200-223
DOI: 10.2143/OGE.87.1.3200545

Abstract :
This article examines how the social composition, the economic strength and the well-developed trading networks of the Free City of Lübeck, 'Queen of the Hanse', led not only to the development of the city as the most important printing centre in late medieval Northern Europe but also to the creation of a clearly defined, cohesive and coherent literary culture in the vernacular. The article takes as its focus the first generation of Lübeck printers (from c. 1470 to c. 1520), concentrating in particular on two texts, the Low German Lübeck Bible from the press of Steffen Arndes, commonly regarded as the most significant German Bible before the Reformation, and the Sunte Birgitten Openbaringe [an adaptation of the Latin Revelations of Saint Birgitta] from the Mohnkopf Press. These texts, published within a couple of years of each other in 1494 and 1496 respectively, are translations from Latin into Low German, are anonymous, share a devotional purpose and are directed at the same readership. Within the Lübeck context, particularly in the case of the Mohnkopf Press, the concept of printing as a divinely inspired art emerges as key to the dominant production of devotional literature. The two texts are illustrative of the channels of mutual transmission and influence which the trading networks of the Hanseatic League in Scandinavia and Northern Germany had opened up, strengthening the links that had been established in the Low German area following the Beguine movement, the Devotio moderna and the convent reforms. They reflect trends of what in modern terminology we might call a programme of outreach and widening participation in the spiritual life.


Download article