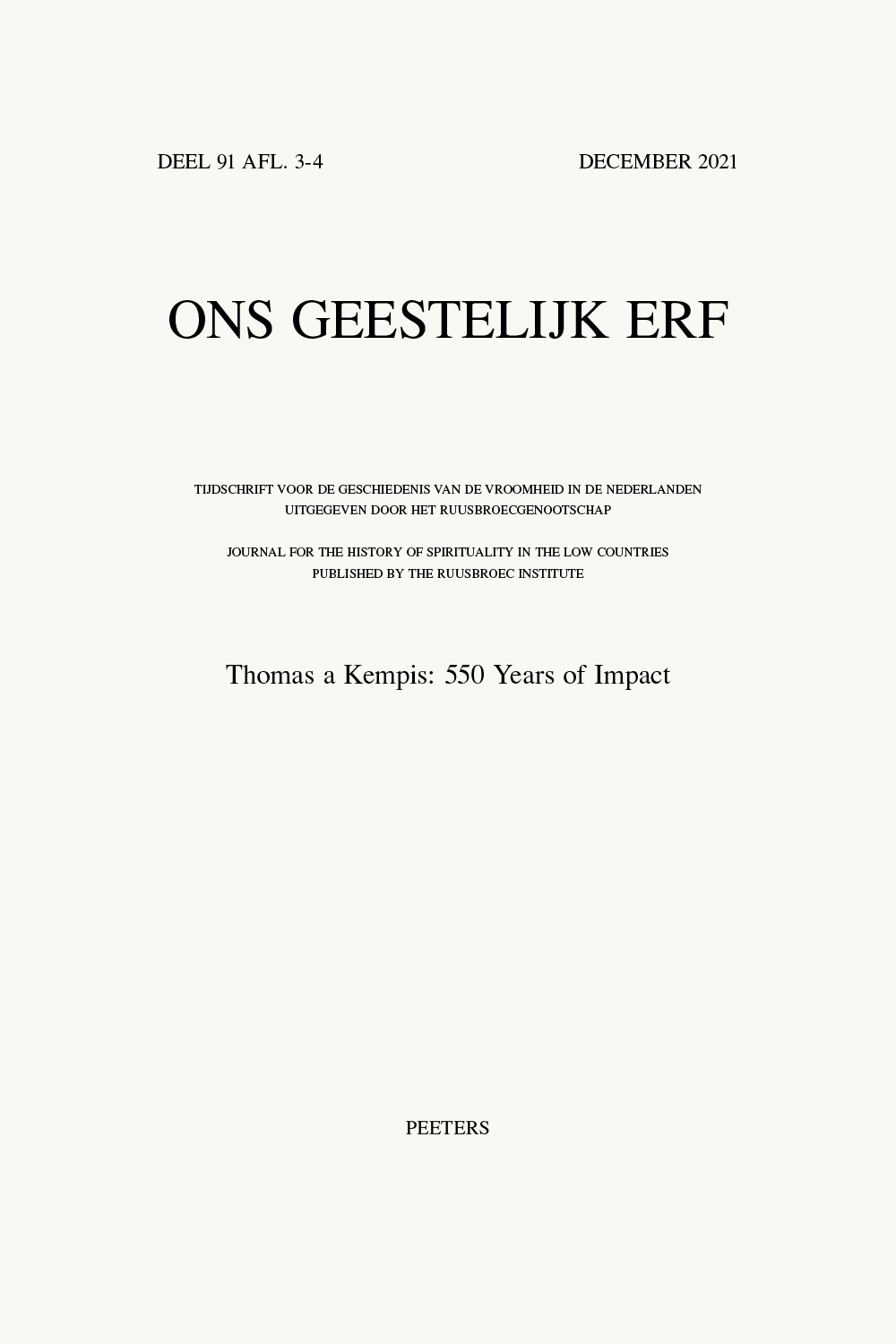 Document Details :

Title: Das Kapitel von Windesheim und die secta Lutherana
Author(s): JOSTES, Aloysia
Journal: Ons Geestelijk Erf
Volume: 87 Issue: 1-2 Date: 2016
Pages: 142-178
DOI: 10.2143/OGE.87.1.3200543

Abstract :
The Modern Devotionalists, who remained loyal to the Church of Rome, realized already in the early twenties of the sixteenth century that the new doctrine of Martin Luther was a threat to the uniformity of the religion as well as to the religious orders. Certainly, the alarming changes were just indications of a more extensive religious, social and economic reorganization of society that resulted from the Reformation. The extent of this reorganization could not be foreseen. Recalling the experiences of the past the priors of the Windesheim chapter, the monastic branch of the Devotio moderna, tried to protect the monasteries from the impact of the Reformation by reforming the monastic discipline and prudently supervising the convents. In the fifties of the sixteenth century the priors came to the conclusion that many of the measures that had been taken were not very successful as they merely tried to change the symptoms rather than address the causes of monastic decline. Thus, years before this was directed by the council of Trent, farsighted priors, particularly of the Brabantine monasteries of the Windesheim chapter, initiated the first comprehensive reform plans. Structural reforms were intended to fundamentally change the administrative structure of the congregation as well as to redesign the devout way of live. The Windesheim chapter, hindered by the centralized character of its administrative structure, should be enabled to face the fundamental contemporary upheavals more promptly and effectively. The reform plans of the Brabantine priors could not be realized instantly because of the confusion of the ensuing wars in the Habsburg Netherlands. This delay, however, does not diminish the efforts of the Windesheim priors. On the contrary, the reform attempts demonstrate the vitality and the dynamic force of the Windesheim chapter in times of great challenges that made the congregation survive down to present times.


Download article