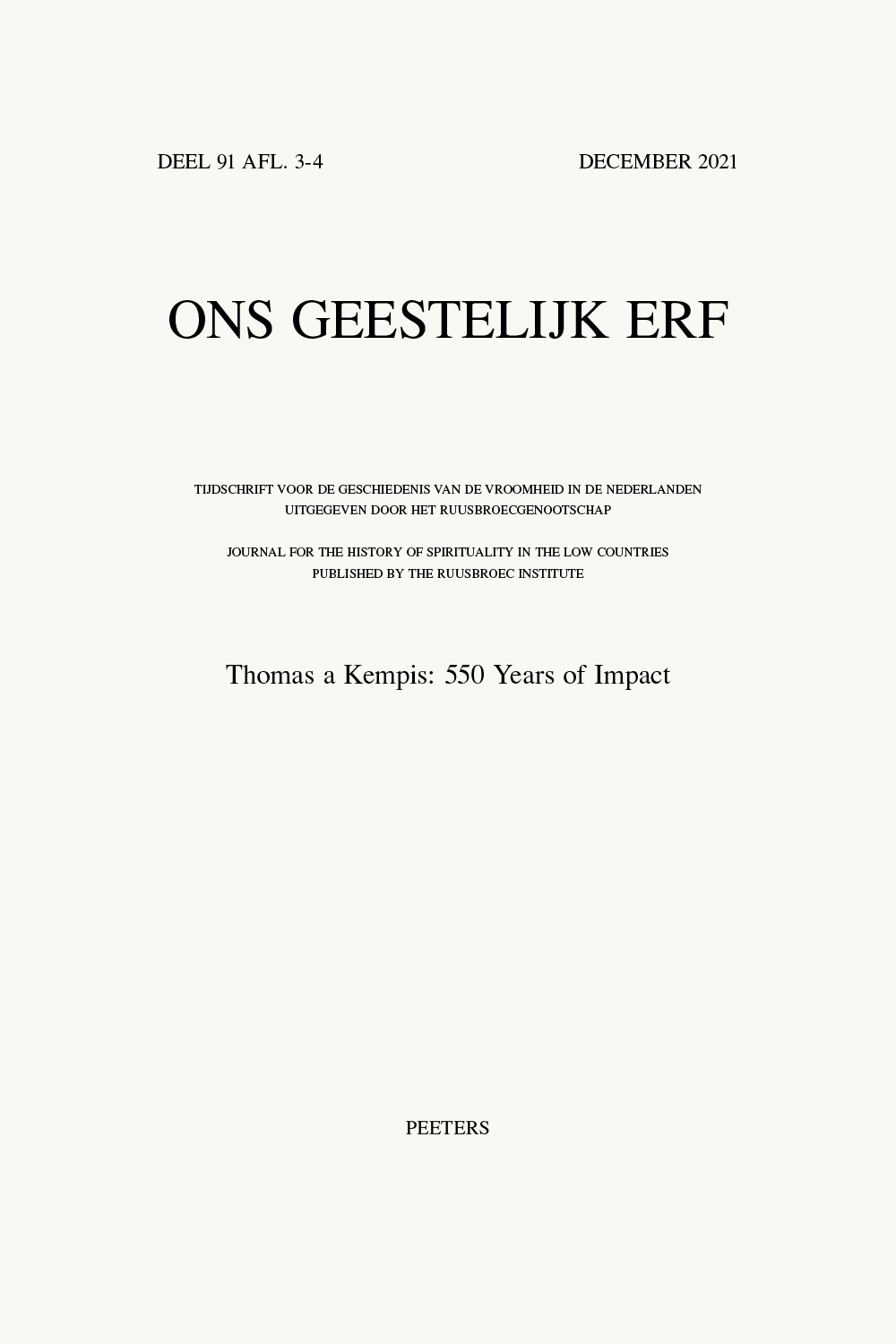 Document Details :

Title: Ain Faſt Edele, nutzliche, vnd ergrúndte Sermon... Des erleychte[n] Doc. Joanns Tauleri
Subtitle: Aneignung und Zensur von Johannes Taulers Lehre in Reformationsflugschriften des 16. Jahrhunderts
Author(s): WEGENER, Lydia
Journal: Ons Geestelijk Erf
Volume: 87 Issue: 1-2 Date: 2016
Pages: 117-141
DOI: 10.2143/OGE.87.1.3200542

Abstract :
The article explores the different ways of dealing with Johannes Tauler's teaching in 16th-century pamphlets. It primarily discusses the case of a comparatively short Tauler sermon which is transformed into a pro-Reformation text. This is accomplished by isolating the sermon from its original context and remodeling it in the style of a modern pamphlet. Thus, Tauler is transformed into a supporter of Reformation theology. Though this is an anachronistic and unhistorical perspective on the Dominican preacher, it is not extraordinary within the first decades of the Reformation. Martin Luther and his fellow theologians valued Tauler because of his insight into man's fallen nature and the unconquerable distance between God and man. Exactly these aspects are stressed in the Tauler sermon discussed here. The second pamphlet presented in this article was written by Matthias Lauterwald in 1553. It is directed against Andreas Osiander and his adherents. They are accused of following Tauler's wrong doctrine of God's presence within man and to ignore his good advice about Christ's passion. Thus, though Lauterwald does not completely reject Tauler's teaching, he regards him as a dangerous seducer whose sermons must be carefully censored before reading them. Tauler's errors are attributed to his unfortunate encounter with a layman who led him astray, a conviction resulting from Lauterwald's interpretation of the so-called 'Meisterbuch'. He remains unaware of the fact that some of the most offensive aspects he criticizes are actually extracted from Meister Eckhart's sermons.


Download article