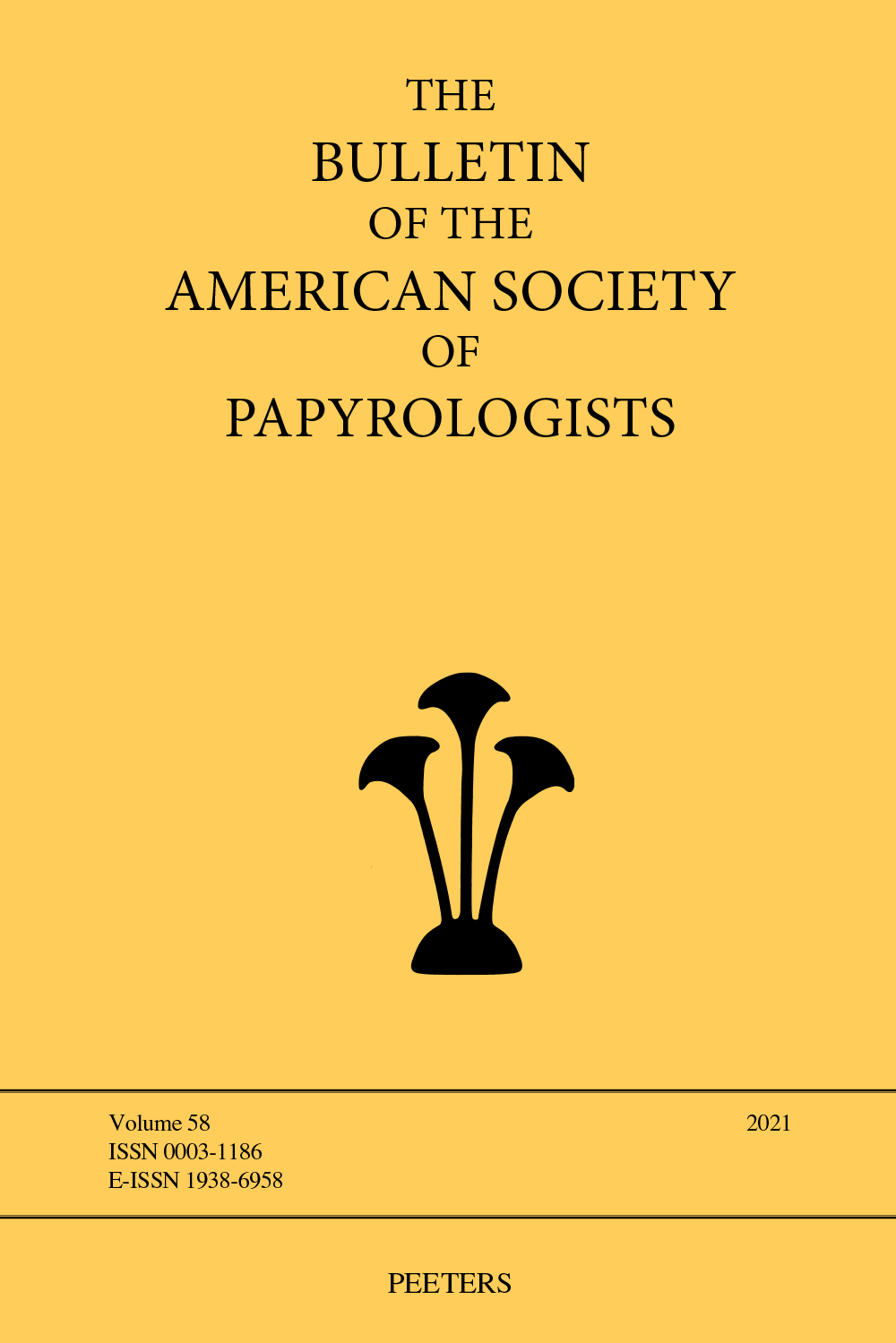 Document Details :

Title: More Land, More Production, or More Taxes?
Subtitle: Growth and the Apion Estate
Author(s): MCCONNELL, Ryan
Journal: Bulletin of the American Society of Papyrologists
Volume: 53 Date: 2016
Pages: 355-366
DOI: 10.2143/BASP.53.0.3200516

Abstract :
Much of the recent scholarship on the Apion dossier has revolved around the extent and composition of the family's estate in Oxyrhynchus. This article evaluates the size and production of the Apion estate by comparing six accounts from administrative divisions of the estate, προστασίαι, with two estate-wide accounts separated by 45 years in the sixth century CE. The results show a significant increase in the number of Apion προστασίαι between 542 and 586/587, consistent with the increase in the number of new Apion-associated toponyms found in papyri from the same period. The analysis also shows that the simultaneous increase in the estate-wide cash λήμματα was due to an increase in the amount of land associated with the Apion estate, through greater tax collection responsibilities or expanded ownership, rather than increased tax rates or greater agricultural production as some scholars contend. The number of Apion προστασίαι further allows for more refined estimates of the population under the Apions' collection umbrella and of the scale of income the Apions drew from their lower-level collectors.


Download article