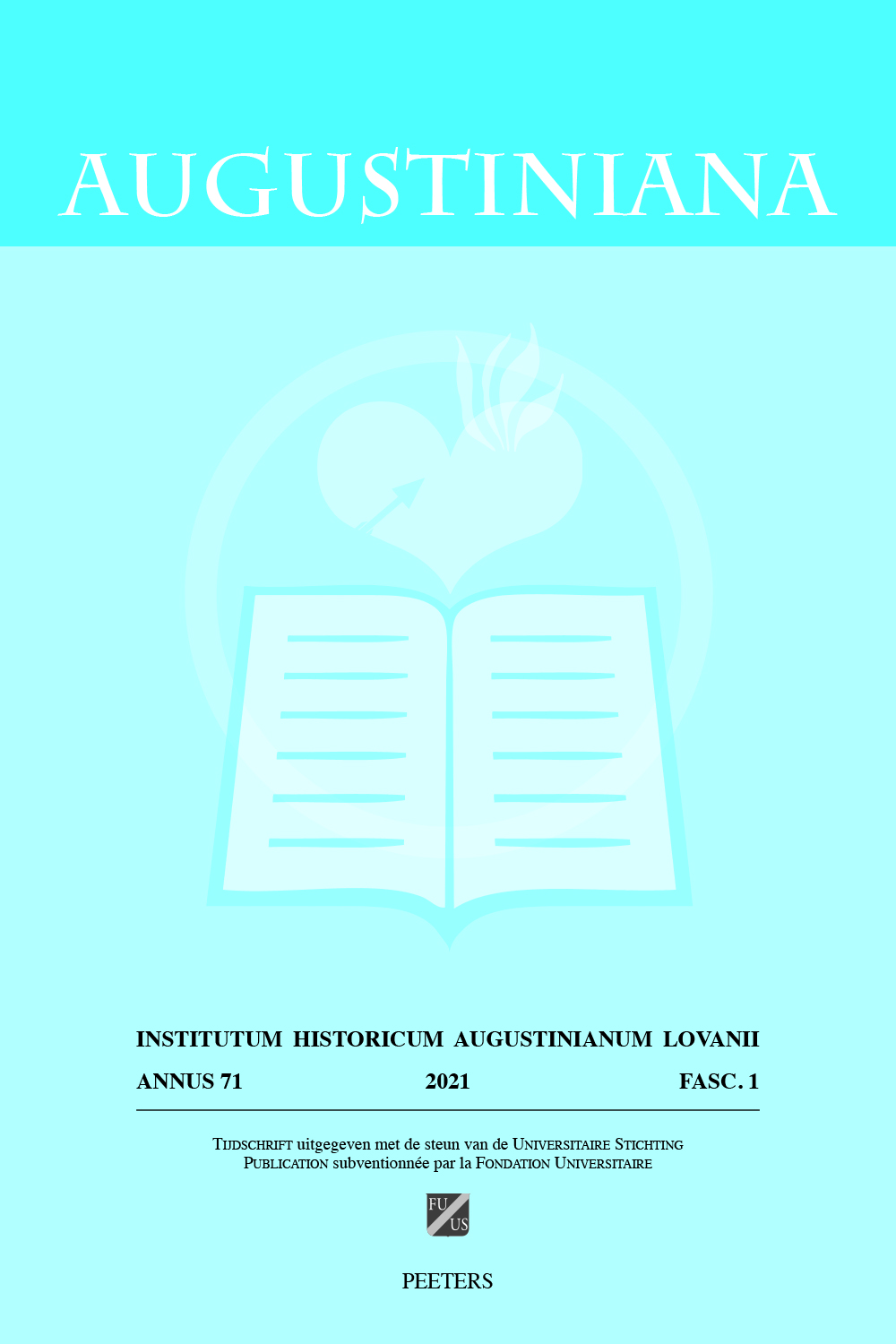 Document Details :

Title: The Body, Sensation, and the Art of Medicine in Augustine's Early Writings 386-395
Author(s): DJUTH, Marianne
Journal: Augustiniana
Volume: 66 Issue: 1-4 Date: 2016
Pages: 63-83
DOI: 10.2143/AUG.66.1.3197394

Abstract :
In this essay I defend Augustine's conception of the body against critics who maintain that Augustine ignores the fact of embodiment in his early writings. Instead of devaluing the body as some of his critics have done, a careful analysis of his writings reveals a more positive side of the body. In fact, a more positive assessment of the body is necessary if Augustine is to overcome the negative view of the body he held as a Manichaean. The body also holds a prominent place in Augustine's early writings because it functions as a reminder of the fall and the penalty of sin that humankind must endure as a result of its misuse in paradise. Despite the fact that Augustine's dependence on Platonism is at its strongest during this period, he develops an understanding of human nature that is compatible with Christian belief. In order to portray the positive aspects of the human body, I focus on three related topics: the body and its use, sensation, and the art of medicine. These topics correspond to the first three degrees of the soul that Augustine mentions in the De quantitate animae: animation of the body, sensation through the body, and art about the body.


Download article