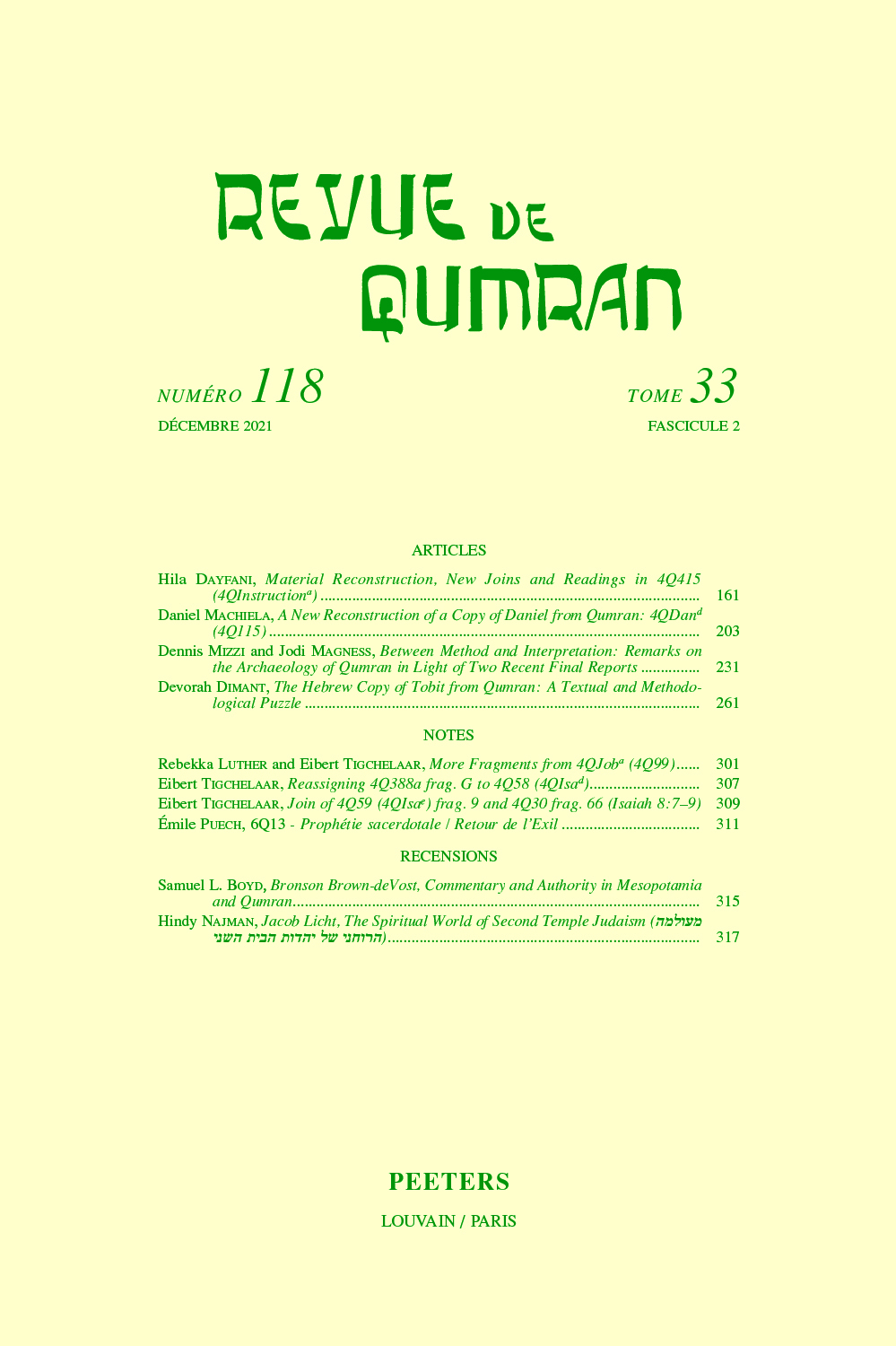 Document Details :

Title: The Words of the Luminaries as a Meditation on the Exile
Author(s): PENNER, Jeremy
Journal: Revue de Qumran
Volume: 28 Issue: 2 Date: numéro 108, 2016
Pages: 175-190
DOI: 10.2143/RQ.28.2.3188975

Abstract :
The Words of the Luminaries is a weekly liturgy that surveys Israel's history from creation to the Babylonian exile. The impression gained from the extant material, however, is that within this historical survey the author tends to emphasize the exodus and subsequent wilderness wandering while glossing over stories from the period of the Patriarchs and Judges. The reason why is because of the typological richness of these stories and their pertinence for contemporary times: the exodus is a story of redemption, rebellion, and spiritual discipline, and as such a malleable paradigm in which to fit Israel's current state of perceived exile and in which the need for penitential prayer is contextualized. This article will focus primarily on the use of scripture related to Israel's experience of the exodus and wilderness to demonstrate that the author has artistically woven together a number of scriptural passages tied to these episodes in Israel's history to craft an extended meditation on the exile and its present-day effects, and to demonstrate that God continues to fulfill scriptural promises to Israel in spite of these exilic difficulties.


Download article