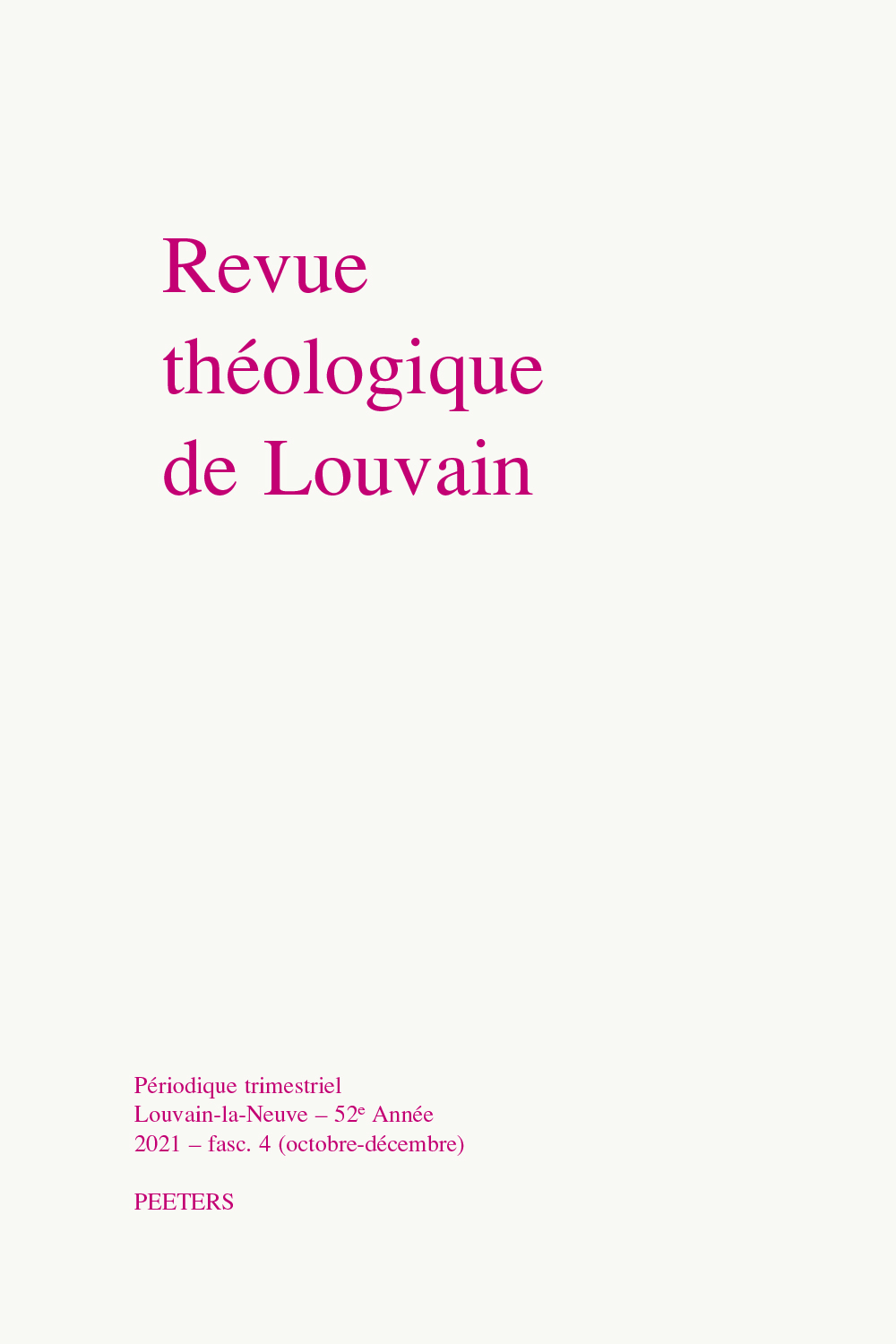 Document Details :

Title: «Aujourd'hui si vous écoutez sa parole!»
Subtitle: Analyse rhétorique du psaume 95
Author(s): MEYNET, Roland
Journal: Revue Théologique de Louvain
Volume: 47 Issue: 4 Date: 2016
Pages: 475-494
DOI: 10.2143/RTL.47.4.3186172

Abstract :
Il est de plus en plus admis qu'il est important, et même décisif, de déterminer la composition des textes pour mieux les comprendre; ce qui veut dire repérer les limites entre ses diverses unités ainsi que les rapports qu'elles entretiennent entre elles. Dans le Ps 95 la phrase «Aujourd'hui si vous écoutiez sa parole!» est rattachée par les uns à l'unité qui précède, par d'autres à celle qui suit. En fait, assurant le passage de la première partie à la dernière, elle est le pivot du texte, sa clé de lecture. Cet aujourd'hui n'est pas tant à chercher dans le passé, quand le psaume fut composé, que dans le présent: chaque jour, le psaume sert d'invitatoire dans le premier office de la liturgie des heures.


---

Is it increasingly admitted that it is important, in fact imperative, to determine the composition of a text to better understand it. This means detecting the limits between its various textual units and the relations between them. In Ps 95, the sentence «Today, if you will hear his word!» is linked by some to the preceding unit, by others to the following. In fact, as it ensures the transition from the first part of the text to the last, this is the central element, the key to reading the psalm. This present call is not to be found in the past, when the psalm was composed, but here and now: every day, this is the invitatory psalms in the first Office of the Liturgy of the Hours.


Download article