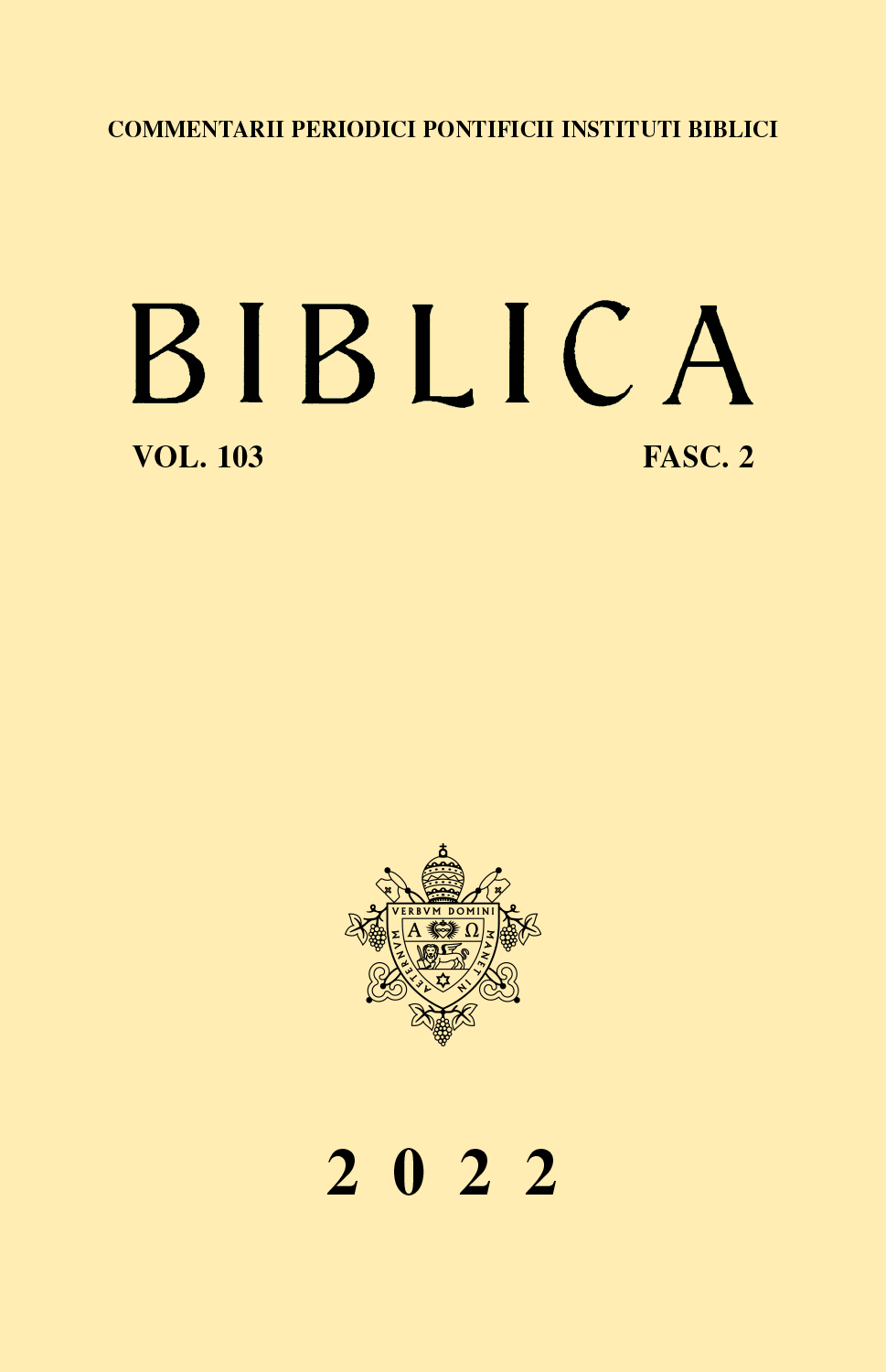 Document Details :

Title: The Syntax of John 13,1 Revisited
Author(s): MATHEW, Bincy
Journal: Biblica
Volume: 97 Issue: 4 Date: 2016
Pages: 552-563
DOI: 10.2143/BIB.97.4.3186056

Abstract :
John 13,1 is generally recognized as one of the most important verses in the overall structure of the Fourth Gospel. However, its syntax is very difficult and disputed among interpreters. The complex nature of this verse resulted in different ways of translating it (for instance, the NIV, RSV and NRSV). The main problem of this verse is determining which verb is qualified by the prepositional phrase, πρὸ δὲ τῆς ἑορτῆς τοῦ πάσχα. This study investigates the complex syntax of John 13,1, defending the reading of the prepositional phrase with ἠγάπησεν and understanding the participial constructions (εἰδώς and ἀγαπήσας) as circumstantial participles.


Download article